It's fair to say the venue Indiana played in the last two days was not befitting of the No. 5/6 team in the country.
And it wasn't what was promised to IU when they signed up to play in the Las Vegas Invitational, either.
Here is a photo of the ballroom at the Mirage where IU played the last two nights, where they earned wins over Auburn and Memphis. (Photo via Austin Render) —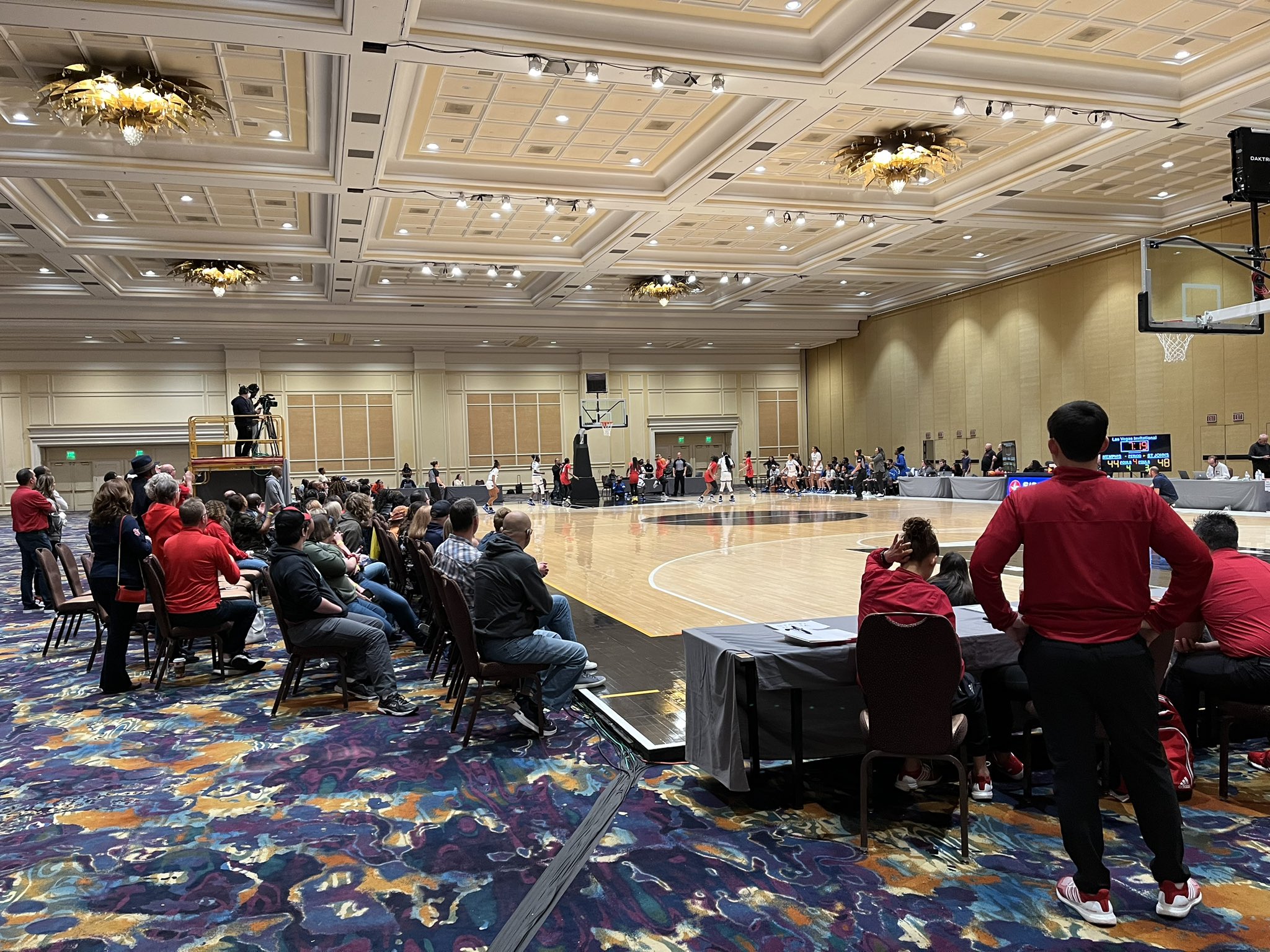 After Indiana finished playing at the event, IU head coach Teri Moren opened up about the setup at the Mirage.
"This is not what was described to us a far as what the venue was going to look like, what the setup was going to look like," Moren said Saturday evening via Zoom.
"What was disappointing was the aesthetics; it's not a fan-friendly environment. As women's basketball coaches, we're trying to move our game forward. It felt like because this got so many ticks on social, that we had taken a couple steps backwards. We have an obligation to grow our game, we completely missed on this opportunity because you have a lot of really good teams that are here. I see all these other tournaments going on and footage of that, but this was a major miss."
According to reports, the event setup that was promised was supposed to look more like this: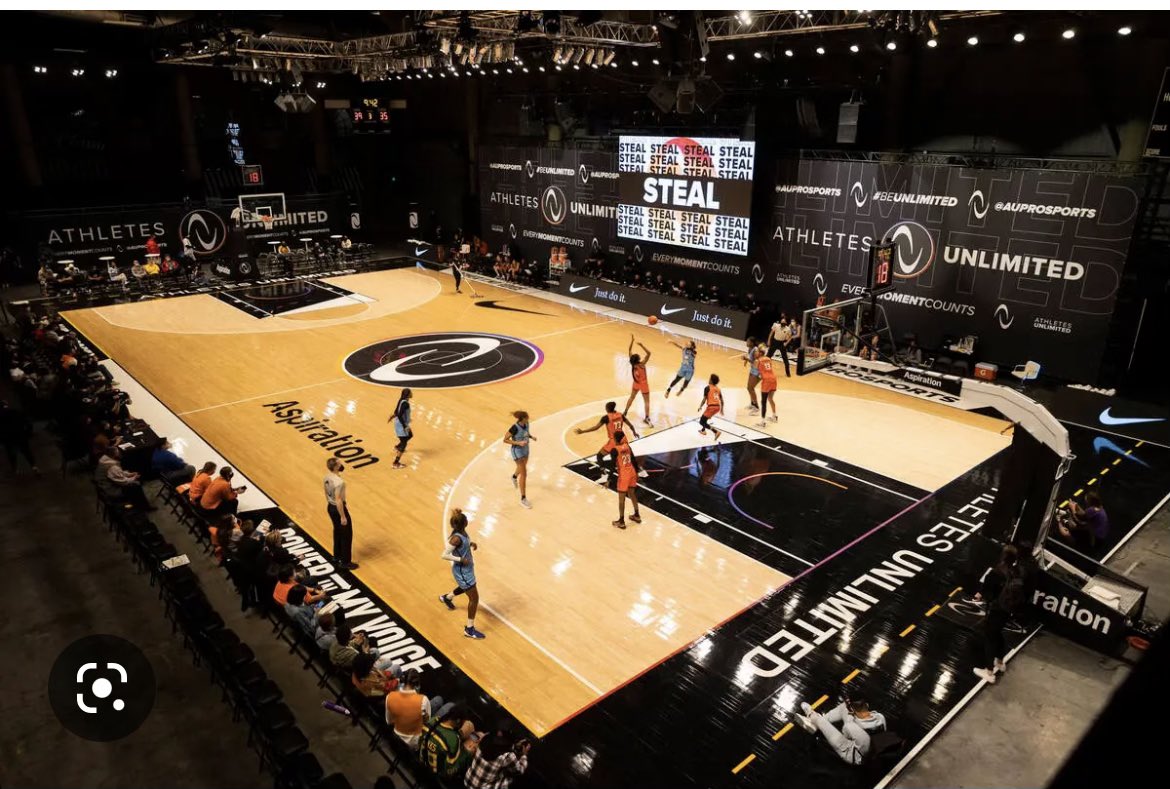 Indiana guard Grace Berger was injured during their first game on Friday against Auburn. Her injury and the event setup have been conflated by some. Moren said there was no connection.
"I don't read a lot of social [media]," Moren said. "But this notion that the floor — there's no problem with the floor. The injury to Grace did not happen because of the floor."
An Auburn player crashed into Berger's right leg just a minute into that Friday night contest, and the Hoosiers' star guard sat on the bench with ice on her right knee the rest of the evening.
Moren sounded optimistic the injury would not be of the season ending variety, but won't know for sure until an MRI in Indiana on Sunday.
Berger can walk on her own but was using crutches on Saturday due to the size of the Mirage hotel, Moren said.
"I'm a person of hope," Moren said of Berger's status. "Always have been, I'm thinking positive. Putting all the positive vibes out there. She had some good moments today (Saturday) with Ben our trainer. … She's optimistic as well."
"She's due to have an MRI tomorrow (Sunday) night when we land. Then, we'll know more. Our doctors are obviously aware of the situation with Grace, and all hands are on deck to get her immediately seen and figure out what's ahead for Grace."
---
The Daily Hoosier –"Where Indiana fans assemble when they're not at Assembly"