Indiana women's basketball has its complete schedule for 2023-24.
The Big Ten released its women's basketball conference schedules for the coming season on Thursday afternoon. So the Hoosiers now know the gauntlet they'll have to run to defend their first Big Ten title in 40 years.
Here are six thoughts on Indiana's schedule.
The Big Ten schedule typically has two conference games in early December, one home and one away, with the rest of the slate resuming in late December or early January. But this year, the women's basketball schedules contain just one Big Ten game in that early December window; Indiana will play at Rutgers on Dec. 9 (the same day as the IU men's basketball game against Auburn in Atlanta). This is the case across the Big Ten. It's unclear why, as the men's basketball teams have two games there as usual. The women's slate restarts a little earlier than the men's slate does.
The schedule does not appear overly cramped in any points, though. The Hoosiers have three games in seven days at the beginning of January, and along with three games in eight days to start February. That's a little more congestion than IU's men's basketball schedule contains, but not an overwhelming amount of it.
The toughest stretch, in terms of opponents, comes at the end of January through mid-February. Over a span of 12 days, the Hoosiers play at Maryland (Wednesday, Jan. 31), at Ohio State (Sunday, Feb. 4), Michigan State at home  (Thursday, Feb. 8), and Purdue (Sunday, Feb. 11)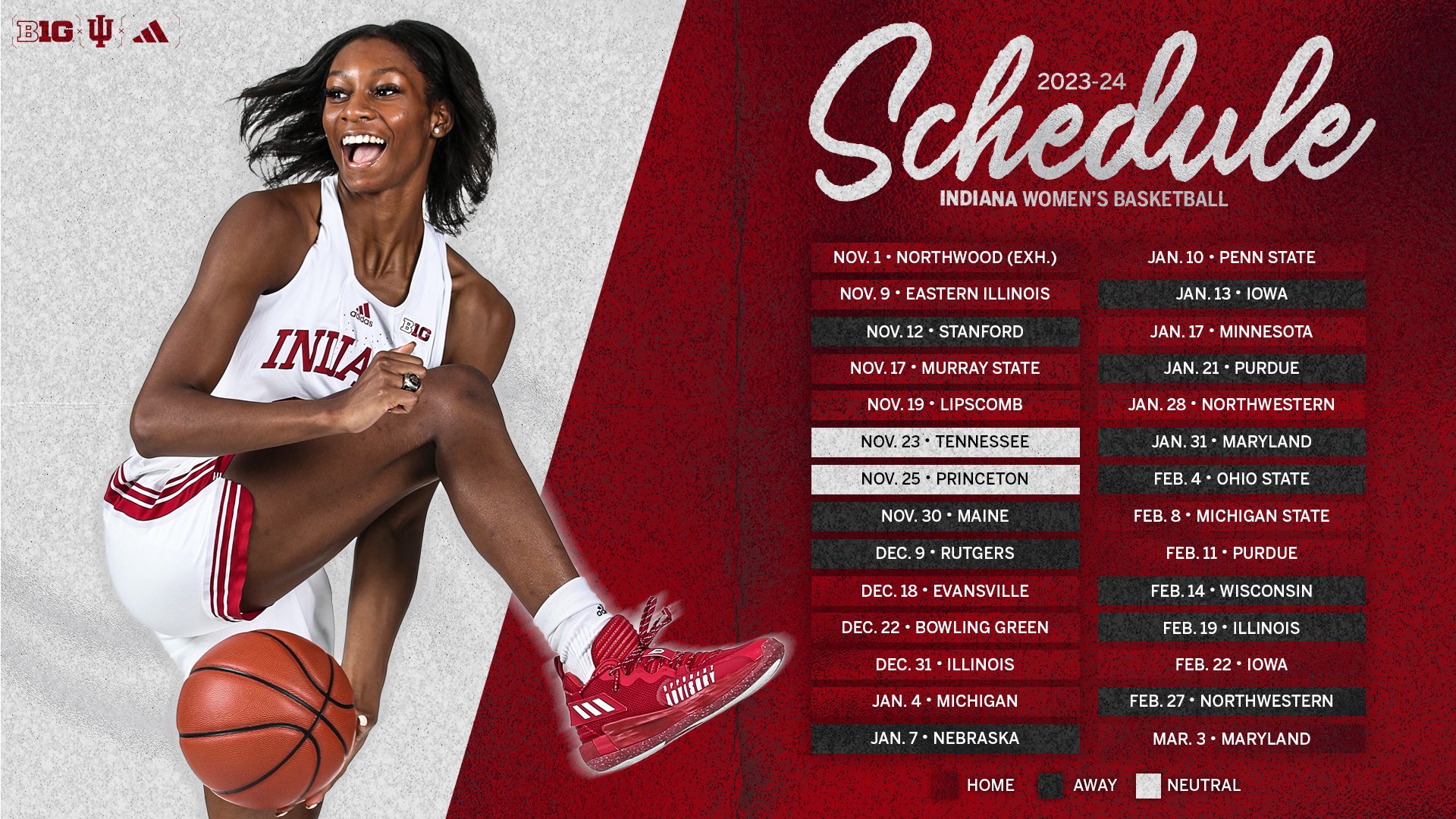 Indiana's ended the last two regular seasons with difficult road games, at Maryland in 2022 and at Iowa in 2023. The Hoosiers face both the Hawkeyes and Terrapins in two of the last three games this year, but both are at home.
IU has more than a month between its two games against Iowa, with the Hoosiers traveling to Carver-Hawkeye Arena on Jan. 13 and the Hawkeyes playing in Bloomington on Feb. 22. That's more time between matchups than the teams have had the last few years.
Three of Indiana's nine Big Ten home games fall on weekends: Northwestern (Sunday, Jan. 28), Purdue (Sunday, Feb. 11), and Maryland (Sunday, March 3).
---
The Daily Hoosier –"Where Indiana fans assemble when they're not at Assembly"