The first clue about Indiana's 2020-21 schedule emerged on Wednesday morning.
College basketball analyst Jon Rothstein reported the bracket for the Maui Invitational.
"Sources: The bracket for the 2020 Maui Invitational in Asheville is set," Rothstein wrote on Twitter.
"North Carolina/UNLV
Alabama/Stanford
Texas/Davidson
Indiana/Providence."
The Maui Invitational later released the entire bracket.
Indiana will tip-off the event at 2:30 p.m. ET on Nov. 30.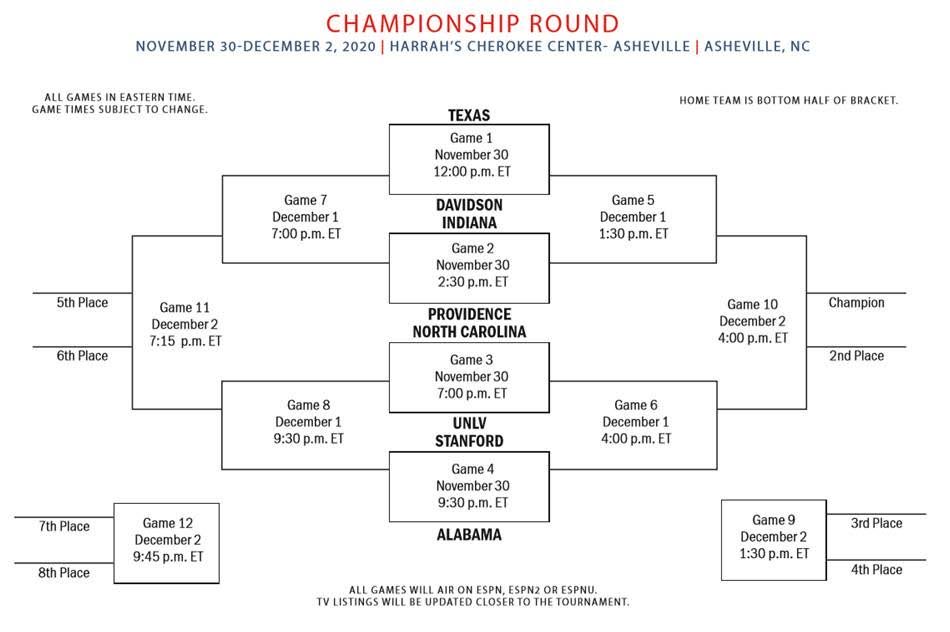 Depending on the outcome of their first round game, IU would face either Texas or Davidson next.
Providence had a resume that looked similar to Indiana in 2019-20.
The Friars finished with a 19-12 record, finishing in 4th place in the Big East.  Led by head coach Ed Cooley (pictured), Providence won their last six games in 2020 before the season was canceled.
Providence's KenPom profile looks similar to recent vintage IU teams as well.  The Friars have not been in the top-75 in adjusted offensive efficiency in any of the last five seasons.  Instead the Friars rely on a hard-nosed defense, which has been 42nd or better each of the last six campaigns.  Providence had the top defense in the Big East in 2019-20 according to KenPom.
The Friars lost top scorer and rebounder Alpha Diallo from last year's squad.  The 6-foot-7 forward averaged 14.7 points and 7.8 rebounds per contest.  Diallo was Providence's MVP and earned second team All-Big East honors.
Also gone are guard Luwane Pipkins (10.8 ppg, 2.9 rpg, 2.8 apg), guard Maliek White (7.8 ppg, 2.0 rpg, 2.5 apg), forward Kalif Young (5 ppg, 4.9 rpg) and former IU forward Emmitt Holt (4.8 ppg, 3.7 rpg).
Providence returns some key pieces in guards David Duke (12 ppg, 4.2 rpg, 3.1 apg, 1.5 spg) and A.J. Reeves (7.4 ppg and 3.1 rpg) along with center Nate Watson (9 ppg, 4.6 rpg).
The Friars will try to integrate two key transfers in guard Jared Bynum (St. Joseph's 2018-19 – 11.3 ppg, 3.6 rpg, 4.5 rpg, 1.3 spg) and forward Noah Horchler (North Florida 2018-19 — 16 ppg, 9.3 rpg, 1.7 bpg).
Providence has the No. 89 recruiting class nationally for 2020.  The Friars do not bring in any top-200 recruits for the upcoming season.
National analysts Andy Katz has Providence slotted at No. 30 in his preseason rankings.  Jeff Goodman does not include the Friars in his top-50.
Cooley is entering his tenth year at Providence.  He holds a 181-122 (.597) mark during his tenure, and led the Friars to five straight NCAA Tournament appearance (2014-2018).
Indiana has only faced Providence once all-time, defeating the Friars 97-79 in the consolation game of the 1973 Final Four in St. Louis.
The 2020 Maui Invitational has been moved to Asheville, North Carolina due to the COVID-19 pandemic.
All 12 Championship Round games of the Maui Invitational will be televised on ESPN, ESPN2 or ESPNU, and streamed on ESPN3. TV listings will be announced closer to the Tournament.
"We could not be more thrilled with the field for the 2020 Maui Invitational and feel it could develop into one of our best fields in the history of the Tournament, said Tournament Chairman, David Odom in a release.
"While we're faced with a unique year in college sports, we're grateful for the teams and their loyalty to the Tournament. These incredible programs continue to make it possible to host the premier early-season event that sets the tone for the college basketball season year-over-year."
---
Find us on Facebook:  thedailyhoosier

The Daily Hoosier –"Where Indiana fans assemble when they're not at Assembly"
Seven ways to support completely free IU coverage at no additional cost to you.