His sixth grade teacher urged him to go in 1975 and ultimately footed the bill.
A gracious young Mike Woodson left with a T-shirt and a promise.
"I remember my sixth grade teacher, which I couldn't afford at that time to go to Bob Knight's camp, pay for me to come down and I ended up winning a three-on-three contest at Coach Knight's camp with two other kids," Woodson recalled.
"Coach gave me a T-shirt and told me he would follow me my senior year in high school and that's all I needed to hear. And I had a great senior year and he came knocking and I made a decision to come here and play basketball."
After a hiatus due to the pandemic, Woodson is bringing back the tradition of a youth basketball camp in the name of the IU head basketball coach.
Two Mike Woodson basketball camps will be held — June 13-16 and June 20-23 from 9 a.m. to 4 p.m. at Simon Skjodt Assembly Hall and Cook Hall in Bloomington.  The program is also bringing back high school team camps the first two weekends in June.
The camp for boys entering second through ninth grade will emphasize fundamental skill development, and the daily schedule will include individual instruction, small group instruction, contests and competitions, and 5-on-5 scrimmages.  The camp is open to everyone, limited only by space, age and/or grade level.  Girls are encouraged to attend the Teri Moren basketball camps.
Each participant will leave with the same thing Woodson received 47 years ago — a T-shirt.
As was the case in 1975, further follow-ups from the coach and scholarship offers are on a case-by-case basis.
For more information go to mikewoodsonbasketballcamps.com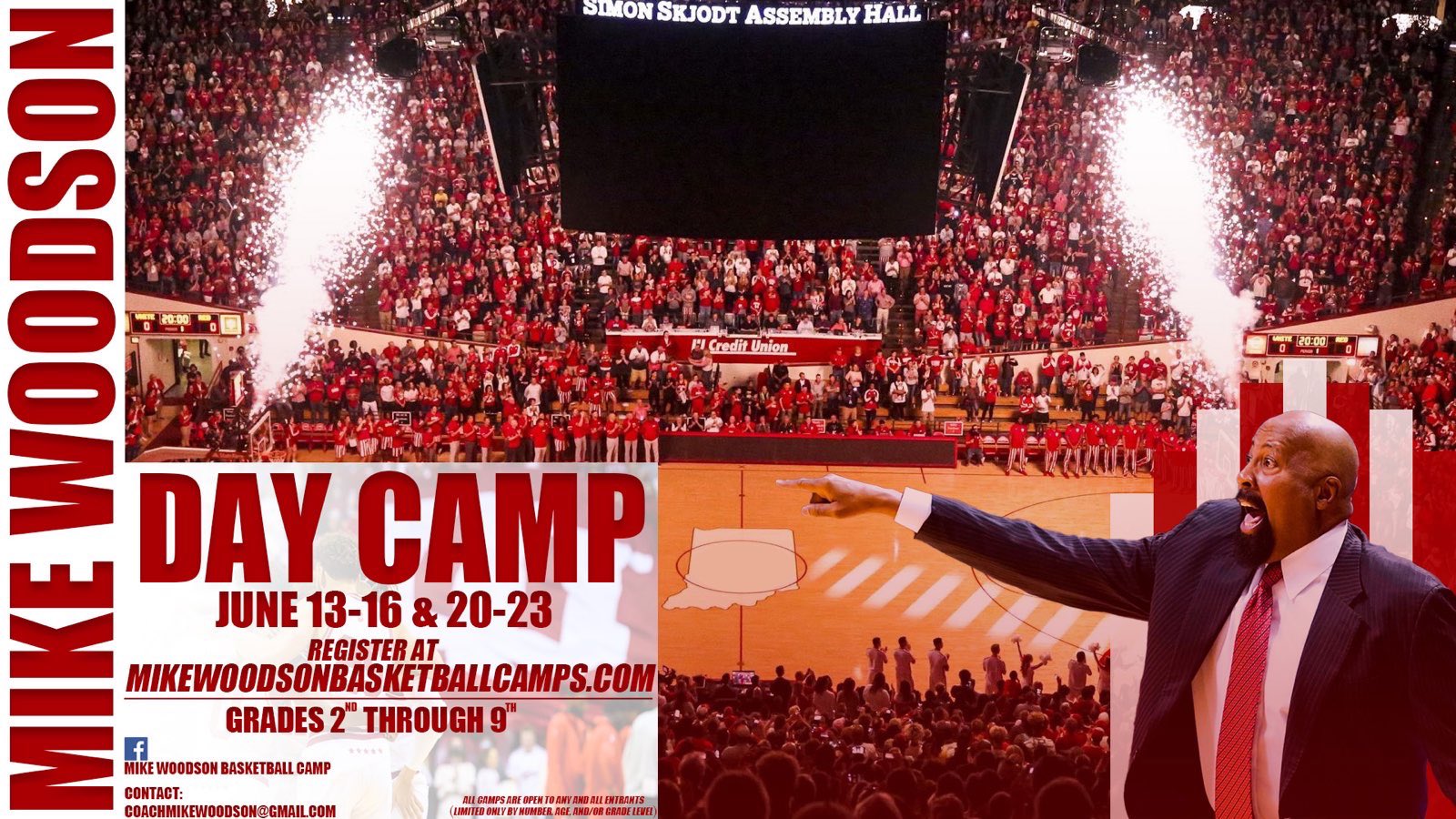 ---
The Daily Hoosier –"Where Indiana fans assemble when they're not at Assembly"