The debate was wide open for No.'s 6-10 on our list.  Strong arguments could have been made for several former Hoosier stars that didn't make the cut.  We'd argue that now, in the final five, the only question is with the order.  These final five are in our opinion the undeniable time-tested legends of IU football.
A recurring theme with our all-time Hoosier football top ten has been that of the outlier.  Richard Corbett "Corby" Davis stands alone as the only IU football player to be selected as the first overall pick in the NFL Draft.  For a while it looked like his playing days would come to an end before he could ever go pro.
Hailing from Lowell, Indiana, Davis' senior season was delayed a year, as he had an issue with boils on his skin that caused him to miss the 1936 campaign.  He came back with a vengeance in 1937.
According to "Glory of Old IU" by Bob Hammel and Kit Klingelhoffer, legendary IU coach Bo McMillin called him "the greatest fullback in America", adding that "he makes the hard plays look easy, and when the going gets tough, he gets better."
McMillin's sentiments would be confirmed, as a wave of honors followed Davis' exemplary year-delayed senior season.  He would be named the IU and Big Ten Most Valuable Player in 1937, and would be an All-American first team selection.
Davis was selected 1st in the 1938 NFL Draft by the Cleveland Rams.  He spent four seasons with Cleveland and accumulated 524 all-purpose total yards and scored 4 touchdowns.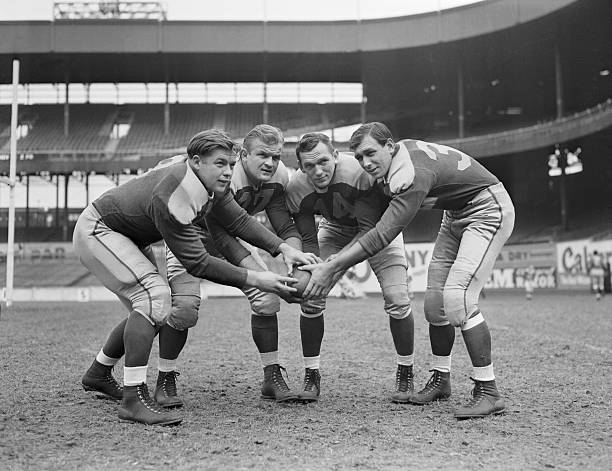 Davis left pro football as he was drafted in the service in 1942.  He served as a rifleman with the Second Infantry Division in France during World War II and stormed the beach at Normandy.  He was wounded in action in 1944, and later continued his service in England.  His war injuries ended his NFL career.
He later served as an official in the Big Ten and officiated the 1957 Rose Bowl game.
The IU football program's annual award for the outstanding back is named in Davis' honor.  He was inducted into the IU hall of fame in 1991.  He also ran track at IU.
Corby Davis passed away in 1968.
---
Prior IU greats on the list:
#10 — John Isenbarger
#9 — Dan Feeney
#8 — James Hardy
#7 – Nate Sudfeld
#6 – Tevin Coleman
---
You can follow us on Twitter:  @daily_hoosier
Find us on Facebook:  thedailyhoosier
Supporting FREE coverage of IU Athletics operated by an Indiana based small business has never been easier.  Just do your shopping via this link to the Amazon home page or via the Amazon ad below.  Anything you purchase via these links (not just what is pictured in the ad) supports locally-owned and free coverage of all things IU.