While Indiana fans wonder about the program's NCAA Tournament chances, their place in the Big Ten Tournament is set.
In total, 128 tournament scenarios remain according to projections by Michigan State associate AD Kevin Pagua, but the Hoosiers are the No. 9 seed in every one of them.  That means they will play the first game on Thursday at Gainbridge Fieldhouse on March 10.
Indiana's opponent can be either Michigan State or Michigan according to the scenarios, with the Wolverines currently the more likely foe.  IU lost their lone meeting with both teams this season.
If Indiana were to advance to the quarterfinals they would face the No. 1 seed and their most likely opponent would be Wisconsin, although scenarios exist that would put Illinois in the top spot.
The men's Big Ten Tournament runs from March 9-13 in Indianapolis.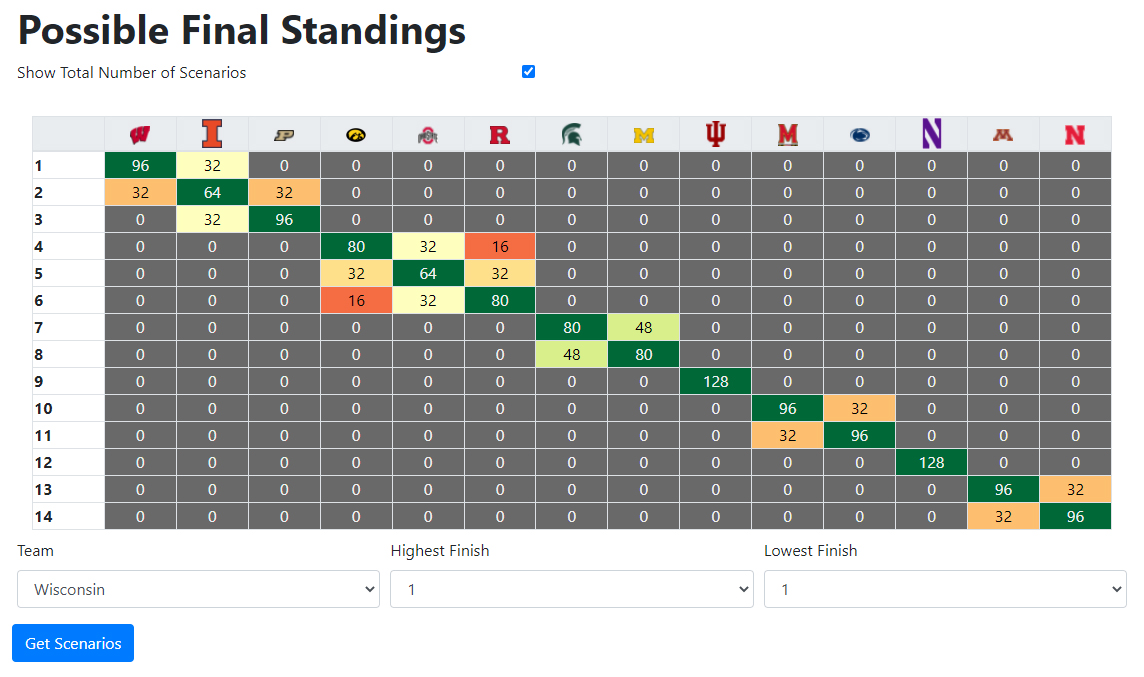 Graphic via Kevin Pauga on Twitter.
---
The Daily Hoosier –"Where Indiana fans assemble when they're not at Assembly"