IU basketball freshman Jalen Hood-Schifino will participate this weekend at the Chris Paul Elite Guard Camp, Aug. 25-28 in Los Angeles, Calif.
"It's a blessing to be recognized and honored for my hard work," said Hood-Schifino. "Being able to go learn from one of the best point guards in NBA history and pick his brain is going to be a great experience.
"I already have a relationship with Chris Paul, so just getting to chop it up and play with him I'm excited about. I'm thankful to be getting to play against some of the other top college point guards and NBA players will be exciting and a great measuring stick, so overall I'm thankful."
The three-day Elite Guard Camp is designed to show players what it takes to play at the highest level and how to prepare for the hurdles each face in college and at the next level of the game.
Other notable alumni of the camp include Stephen Curry, Ja Morant, Harrison Barnes and Isaiah Thomas.
A 2022 graduate of Montverde (Fla.), Hood-Schifino is the highest-rated incoming recruit in the Big Ten by 247 Sports (22nd) and was ranked 17th by Rivals.com and 24th by ESPN.
He helped lead Montverde to back-to back GEICO High School national championships in 2021 and 2022.
A Naismith third-team All-American, he scored 14 points and hit three triples in the Jordan Brand Classic. He also played for the Team CP3 AAU program.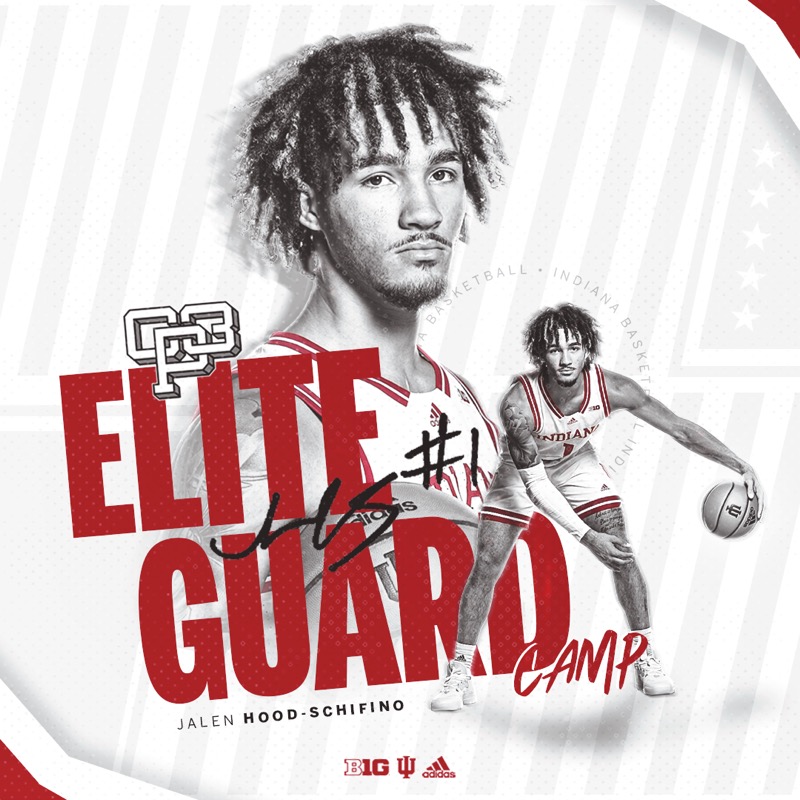 ---
The Daily Hoosier –"Where Indiana fans assemble when they're not at Assembly"