Big Ten football, take three.
For the third time in just over a month, Indiana football has a different schedule for the 2020 season.
The entire conference slate was announced on the FOX network on Saturday morning.  The announcement follows the news that the Big Ten will resume the 2020 season beginning on the weekend of Oct. 23-24.
Each team will play eight games, four home and four away.  The schedule is comprised of six games against division foes, and two cross-divisional games.
Each team will play a ninth game during a newly created Big Ten Champions Week the weekend of Dec. 19, with details to be announced at a later time.
Special date games, including Fridays, will be determined and announced at a later date along with game times and television designations.
Per Big Ten guidelines, fans will not be permitted in 2020.
Here is IU's 2020 slate:
---
Oct. 24 – vs. Penn State
Oct. 31 – at Rutgers
Nov. 7 –  vs. Michigan
Nov. 14 – at Michigan State
Nov. 21 – at Ohio State
Nov. 28 – vs. Maryland
Dec. 5 – at Wisconsin
Dec. 12 – vs. Purdue
Dec. 19 – vs. team from Big Ten West that finishes in same position in standings.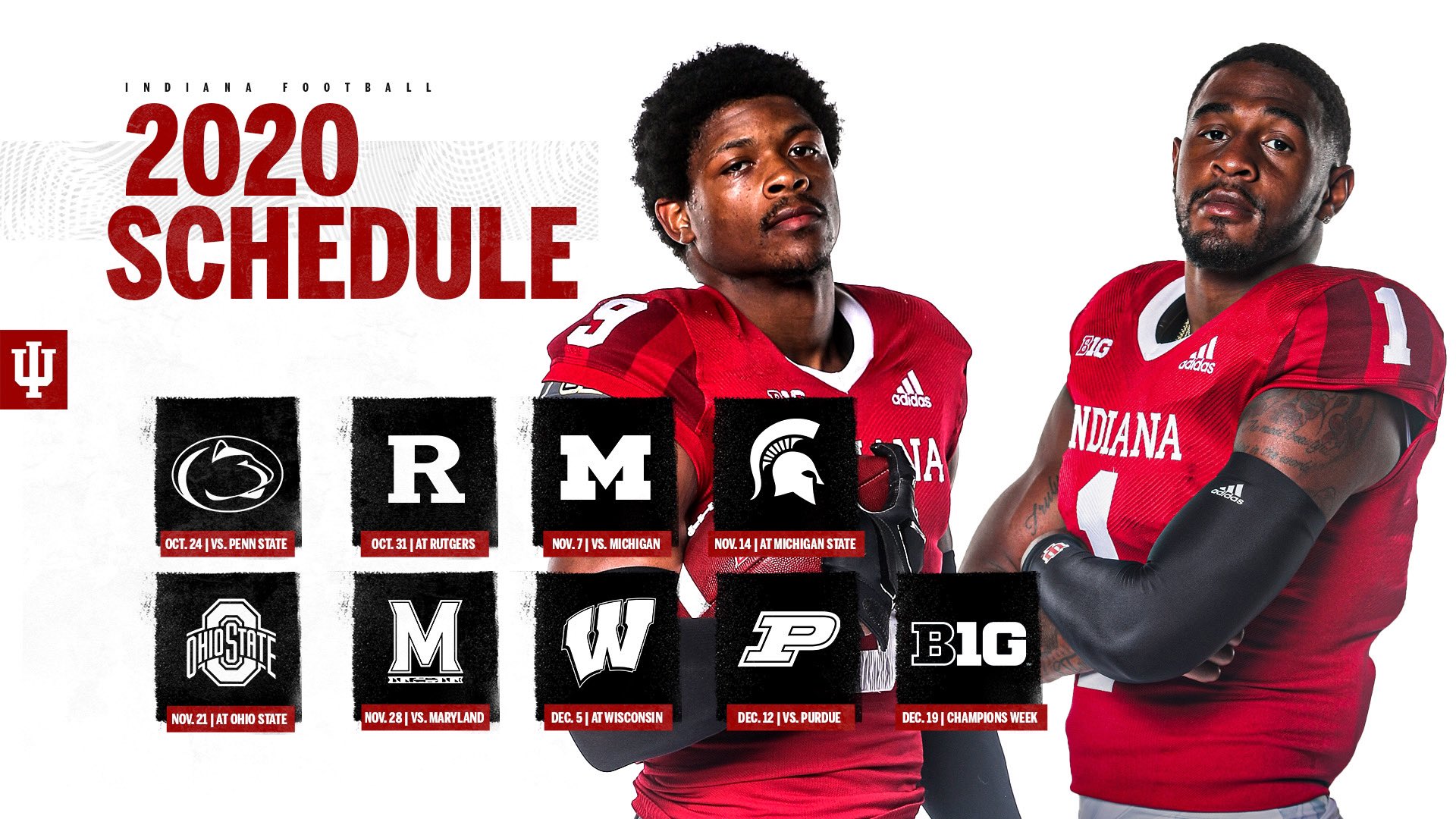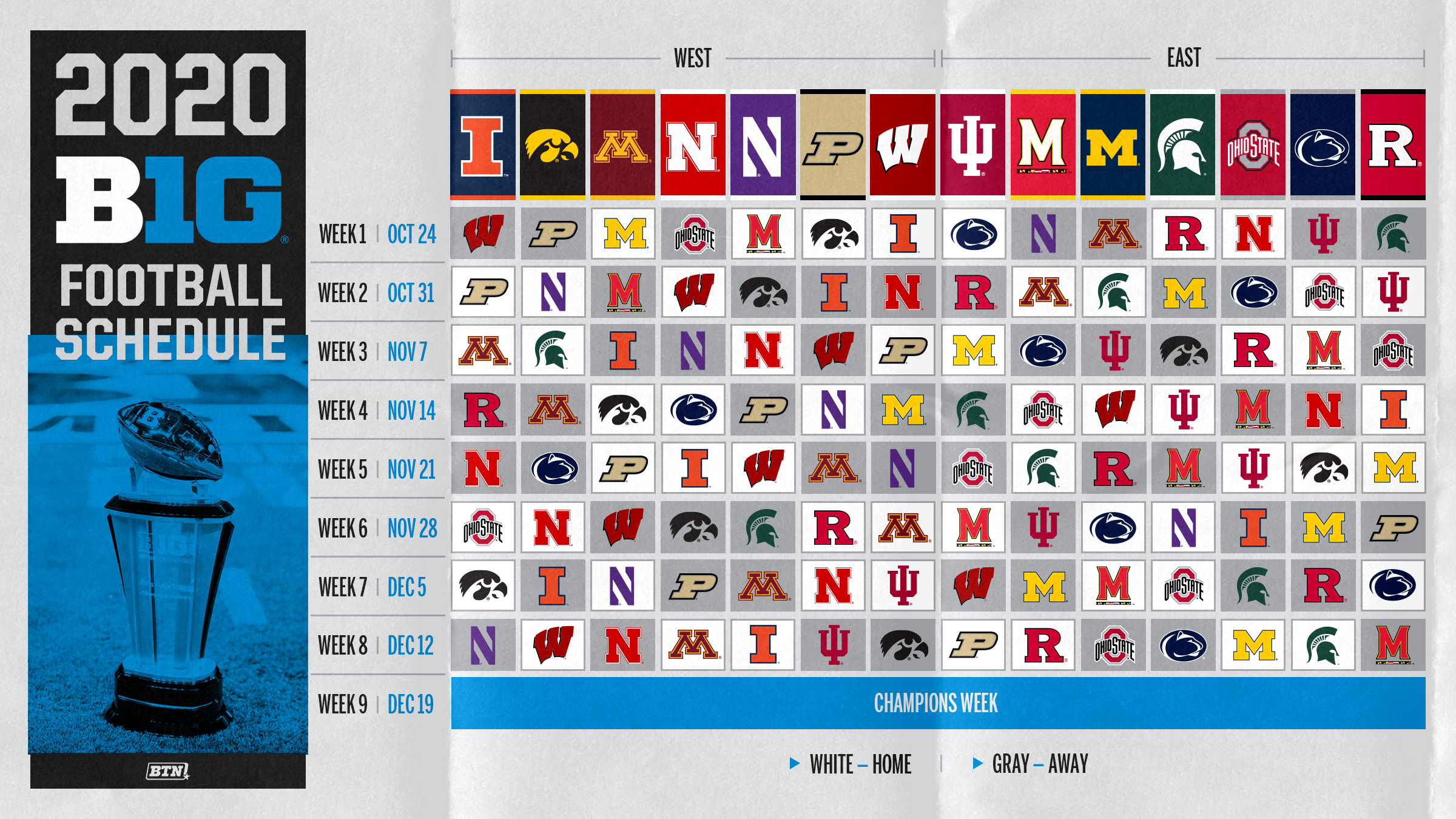 ---
Find us on Facebook:  thedailyhoosier

The Daily Hoosier –"Where Indiana fans assemble when they're not at Assembly"
Seven ways to support completely free IU coverage at no additional cost to you.