You might have to pinch yourself to believe this — but it is game week for Indiana football.
After a seven week delay brought on by the COVID-19 pandemic, the 2020 Big Ten season is finally here.
IU head coach Tom Allen gave his regular Monday game week media availability, along with offensive coordinator Nick Sheridan and defensive coordinator Kane Wommack.  Indiana hosts Penn State at 3:30 p.m. ET on Saturday.
Here are the key news items and notes from the Monday media session.
Captains named for 2020
Indiana's players have voted Michael Penix, Harry Crider, Marcelino Ball, Micah McFadden, and Cam Jones as the 2020 team captains.
"It's an honor to be selected by your teammates and peers, Allen said.
"We had so many guys get votes, more so than I can ever remember. It just speaks to the breadth of the leadership on this team. I challenged our whole team, just because a guy isn't picked as a captain, that doesn't diminish their role."
Allen indicated that Ball will have surgery this week to repair his torn ACL.
"His leadership is evident by the way his teammates feel about him," Allen said of Ball.
Team to wear helmet and jersey patch
The entire IU team will wear an "equity fist" helmet and jersey patch for the 2020 season.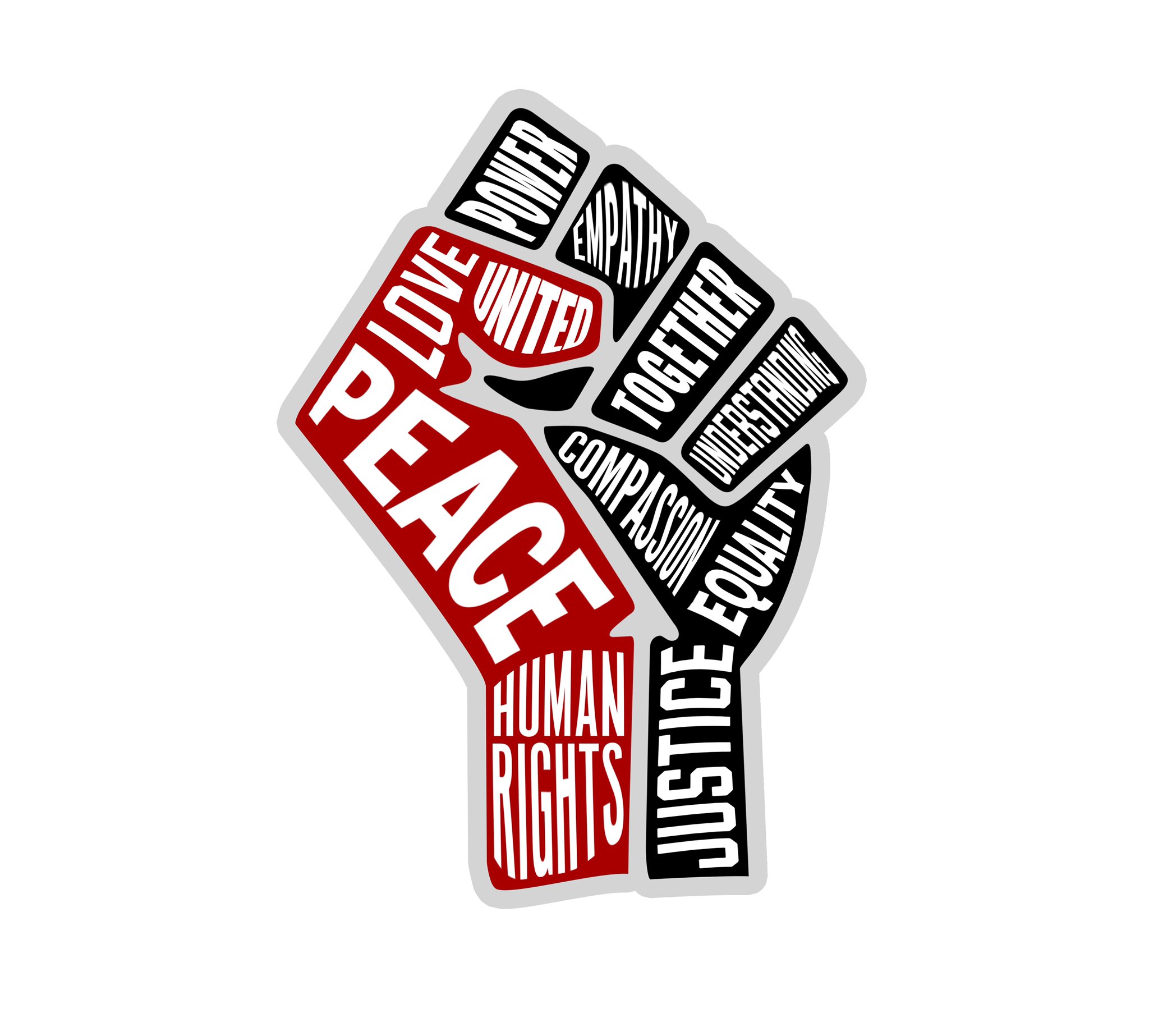 "With all the issues going on in our country, we wanted to do something to bring awareness, Allen said.
"I want us to be a beacon of what it looks like to love each other and care about each other, no matter where you are from."
Allen suggested that the equity fist will be worn by all IU Athletics sports teams.
A challenging start to the season
Allen remarked that opening the season with a high caliber opponent like No. 8 Penn State brings to mind the 2017 season opener against Ohio State.  That was Allen's first regular season game as head coach.
"There's no chance to get guys broken in from an incremental standpoint," Allen said.  "The margin for error is much smaller."
The original schedule had IU opening against Wisconsin.  So the concept of a challenging start to the 2020 campaign isn't new.
Allen has turned the difficult start to the season into a challenge to his team.
"Bottom line is it's schedule we have been handed. We have goals as a program.  Beating those top 25 teams is something that we have not been able to do a lot in the past, Allen said.
"Obviously, playing a team like Penn State gives us an opportunity. What's next for our program is winning these games.  Being close is no longer acceptable."
In his first season as the starter in 2019, Penix did not play in the games against Ohio State, Michigan or Penn State.
With that in mind, Sheridan was asked Penix's readiness for the big stage.
"The moment's not too big for Mike," Sheridan said.
Allen also didn't seem worried about his quarterback.
"He's played in some big games for us. He has a natural poise about him.  I expect he'll rise up and play at a high level."
Penn State offensive line standing out
Allen was reminded of Penn State's final scoring drive against IU in 2019 that allowed the Nittany Lions to effectively finish off the game.  The Nittany Lions were able to run 18 plays and cover 75 yards while chewing up more than 9 minutes of the 4th quarter.  The drive resulted in a 34-24 PSU lead with less than two minutes to go.
Penn State was able to maintain possession of the football behind their talented offensive line.  Most of that group returns in 2020.
"Their offensive line makes them go and they've obviously got one of the best tight ends in the country, Allen said.
"They are one of the best in the entire country at that position, so our guys have to meet that challenge head on.  That's where the game is won."
Indiana will also have eyes on quarterback Sean Clifford, who was able run for 55 yards and two scores last year.
"His ability to run the football was really what cost us," Wommack said.  "It will be interesting to see how they use him in this new system."
Penn State has a new offensive coordinator in 2020.  They hired Kirk Ciarrocca from Minnesota during the offseason.
Sheridan's first rodeo
Saturday's game will mark Sheridan's first game as a play caller.
In an effort to allow him to establish comfort with the process, IU placed an emphasis on having Sheridan call plays during practices and scrimmages rather than running off of a script.
The goal was to give Sheridan the feel of a live game, but of course nothing can quite measure up to the real thing.
"At end of the day, it's the first official game. So much nerves and anticipation going into it.  Nobody knows what will happen," Allen said
Sheridan indicated that he will call plays from the press box.
Freshman likely to play early
Several true freshmen were mentioned on Monday as likely candidates to see the field on Saturday.
On offense, wide receiver Javon Swinton was mentioned along with tight end A.J. Barner.
On defense, safety Bryson Bonds figures to factor into the early rotations.
Week two Big Ten schedule released
The Big Ten released the kick-off times and television information for week two of the 2020 season.
Here are the details for Halloween weekend: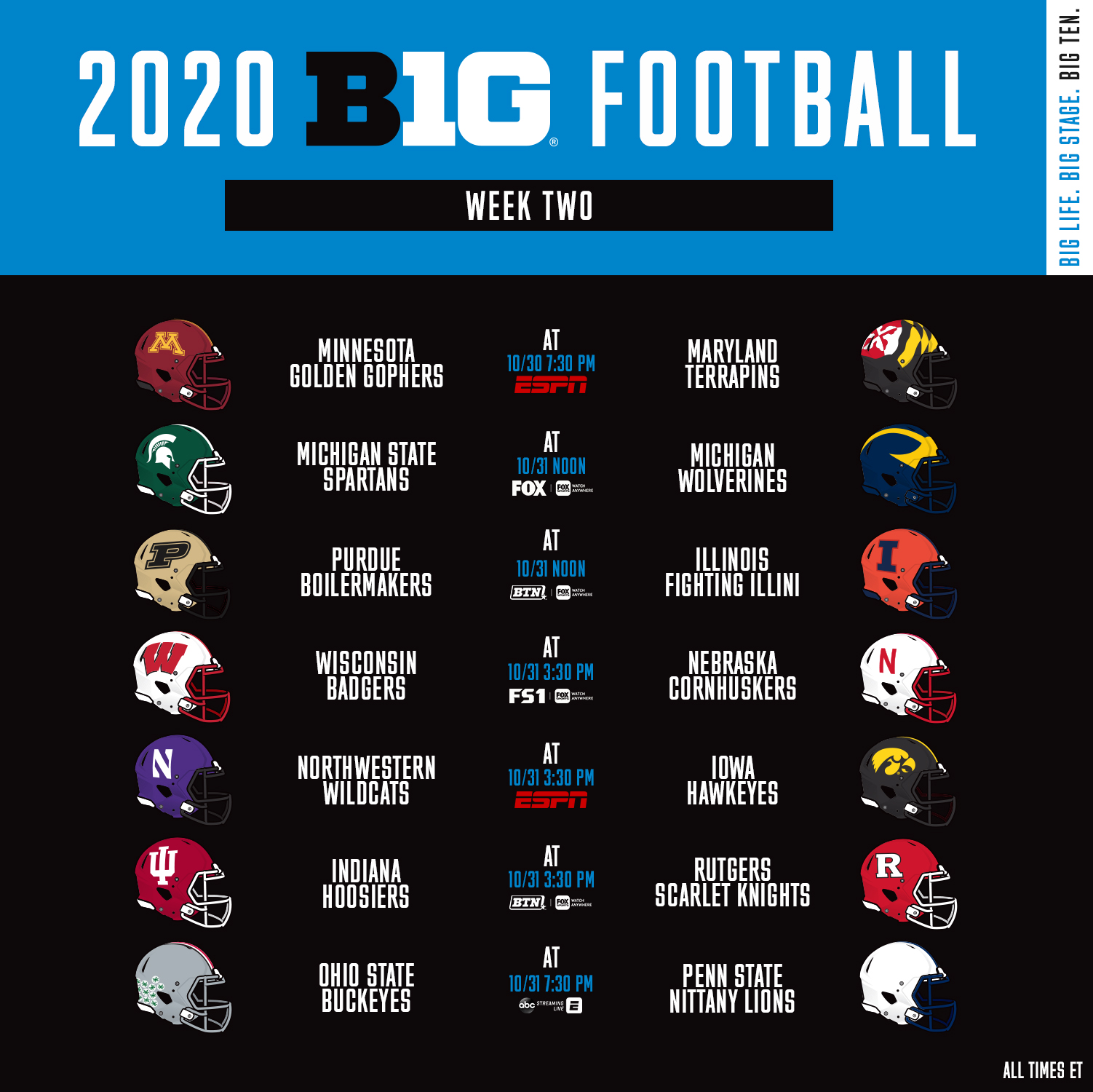 NOTE:  Indiana announced tailgating will not be permitted in the Memorial Stadium parking lots.
---
Find us on Facebook:  thedailyhoosier

The Daily Hoosier –"Where Indiana fans assemble when they're not at Assembly"
Seven ways to support completely free IU coverage at no additional cost to you.