We now know precisely when the long awaited return of IU football will arrive.
Indiana announced that that 2020 season opener against Penn State will kick-off at 3:30 p.m. ET on Saturday, October 24 at Memorial Stadium in Bloomington.
The game will be televised on the FS1 Network.
Fans will not be permitted to attend this game, or any other Big Ten football contest in 2020.
As is the case in most seasons, the remaining details of the 2020 season are likely to be released weekly and approximately two weeks before each game.
The Big Ten released the full week one slate on Monday.  As expected, it includes a Friday night contest.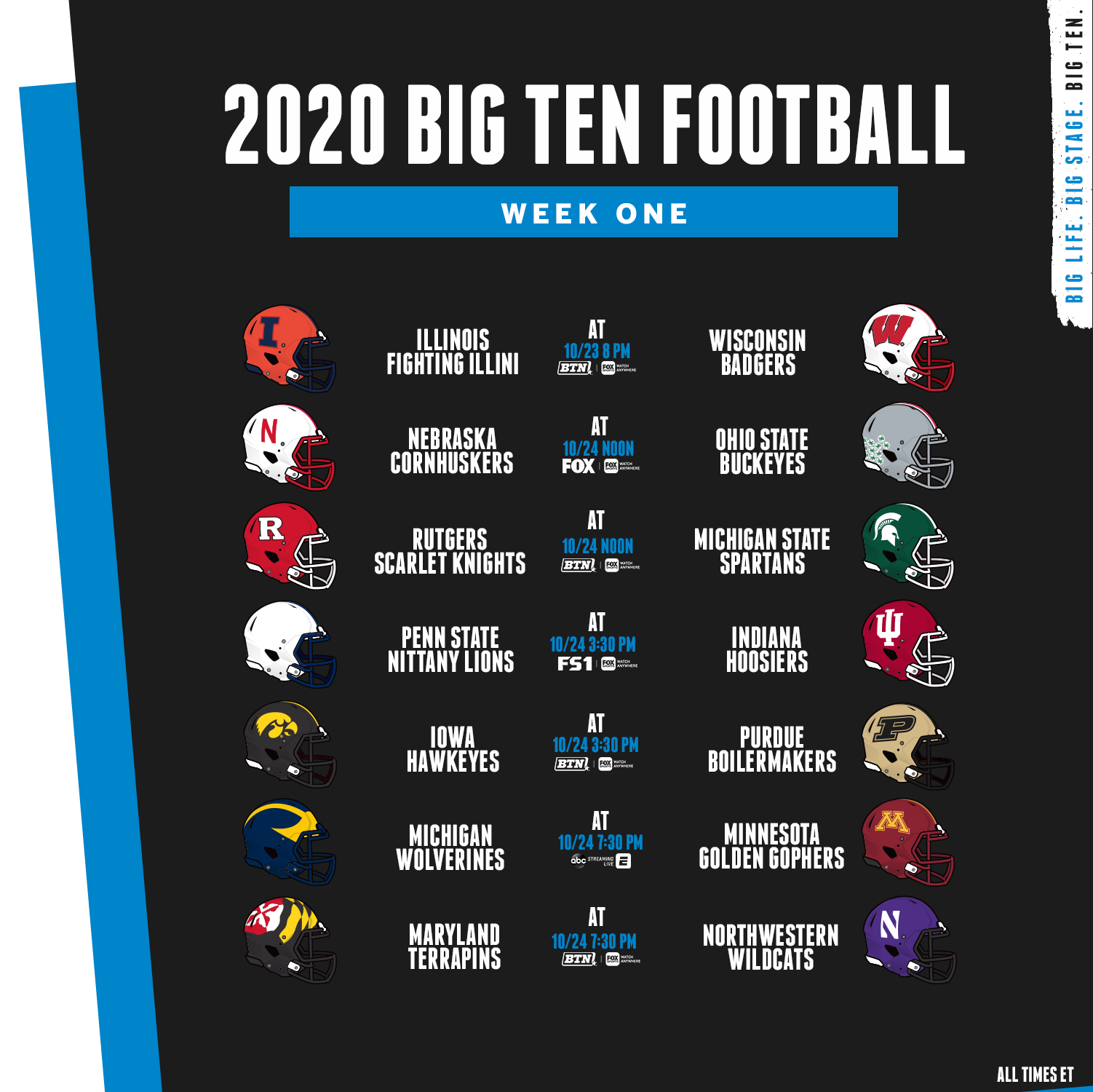 The league released plans for four additional Friday night games during the season.  So far Indiana does not play a Friday night contest.
In total, IU will play nine games during the 2020 regular season, all against Big Ten foes.
Here is what we currently know about Indiana's 2020 campaign.
Oct. 24 – vs. Penn State, 3:30 p.m. ET / FS1
Oct. 31 – at Rutgers
Nov. 7 – vs. Michigan
Nov. 14 – at Michigan State
Nov. 21 – at Ohio State
Nov. 28 – vs. Maryland
Dec. 5 – at Wisconsin
Dec. 12 – vs. Purdue
Dec. 19 – vs. team from Big Ten West that finishes in same position in standings.
Check back or bookmark our football schedule page for updates during the season.
---
Find us on Facebook:  thedailyhoosier

The Daily Hoosier –"Where Indiana fans assemble when they're not at Assembly"
Seven ways to support completely free IU coverage at no additional cost to you.