Former Missouri quarterback Connor Bazelak is transferring to Indiana he announced on Thursday.
A Dayton, Ohio product, this year the 6-foot-3 and 212 pound Bazelak threw for 2,540 yards, 16 touchdowns and 11 interceptions in 11 games with the Tigers.
In 2020 he was the SEC's co-freshman of the year. In two-plus seasons at Missouri, Bazelak threw for 5,058 yards with 25 total touchdowns (two rushing) and 17 interceptions.  Overall he completed 66 percent of his passes.
Bazelak has been the starter in major wins including Missouri victories over LSU, Kentucky, Arkansas, Florida and South Carolina.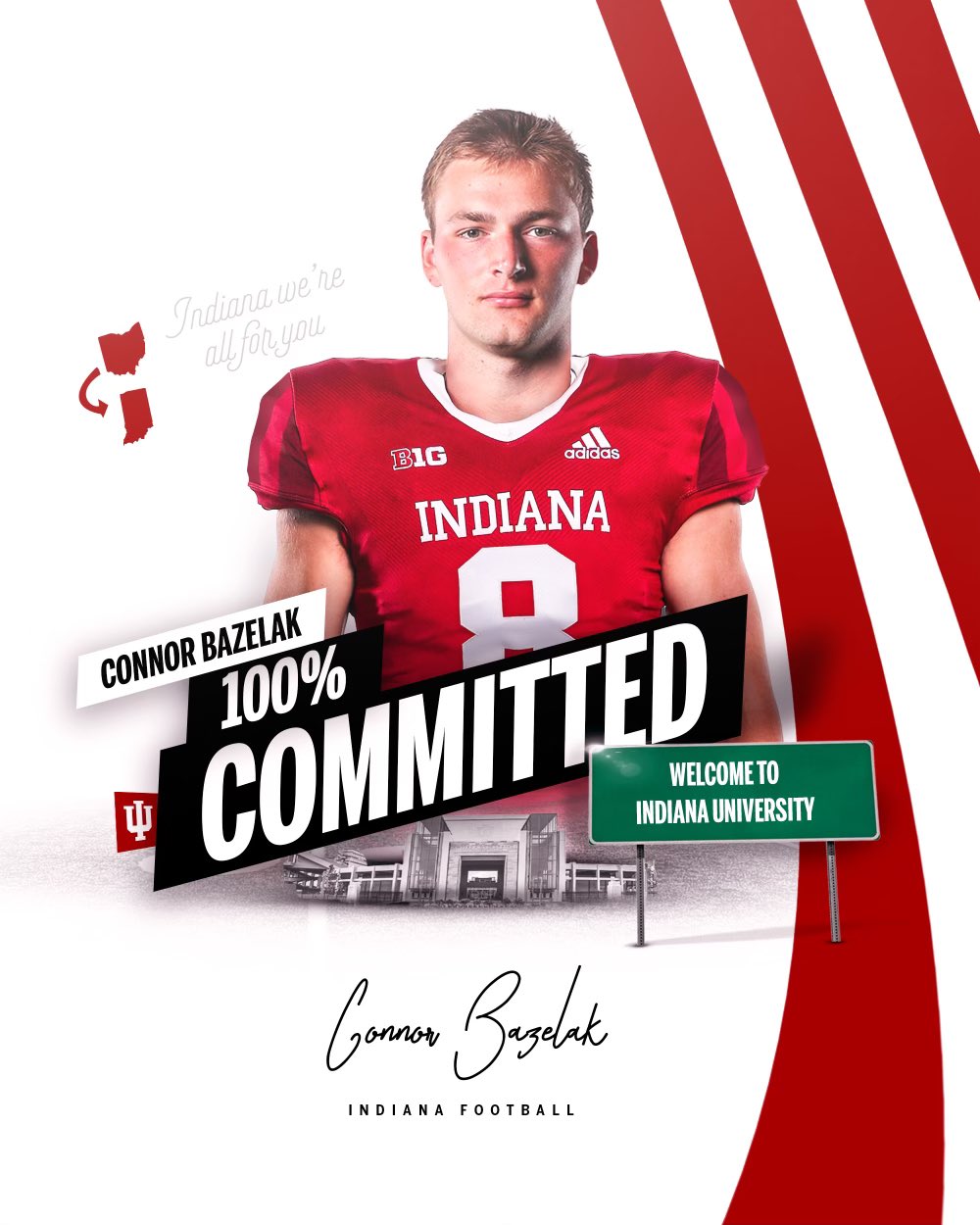 Bazelak was a four-star recruit and ranked No. 210 (nation's No. 10 QB) in the 2019 signing class by ESPN. He was the No. 5 recruit at any position to come out of the state of Ohio as part of the 2019 class, and a three-star recruit by Rivals.com and 247Sports.com. Rivals rated him as the nation's No. 21 quarterback.  Indiana has offered Bazelak as a prep player at Alter H.S. in Dayton.
A prototypical pocket passer, on film Bazelak gets the ball out quick, is accurate in the short to intermediate range, and he has good pocket presence. The potential drawbacks are that he doesn't have a big arm and his accuracy wanes on deep balls.
According to the 247Sports rankings he is the eighth best transfer quarterback in the country.  Overall he is the eighth transfer IU has picked up since the end of the 2021 season.  The addition of Bazelak gives IU the best transfer class in the country as of this writing according to 247Sports.
Bazelak has three years of eligibility remaining due to the additional year granted in 2020.
Indiana will now have a four-way competition for the starting job involving Bazelak, Jack Tuttle, Dexter Williams and Donaven McCulley.
The Hoosiers are still looking to add a fifth scholarship quarterback — a true freshman in the class of 2022.
The Daily Hoosier –"Where Indiana fans assemble when they're not at Assembly"