Several IU coaches and athletes voiced their support for the now retired IU Director of Athletics Fred Glass.
Also further below is a video from IU Athletics that includes comments by several former Hoosier athletes.
Scott Dolson officially takes the reins as the new AD on July 1.
All quotes are via Twitter unless otherwise noted.
---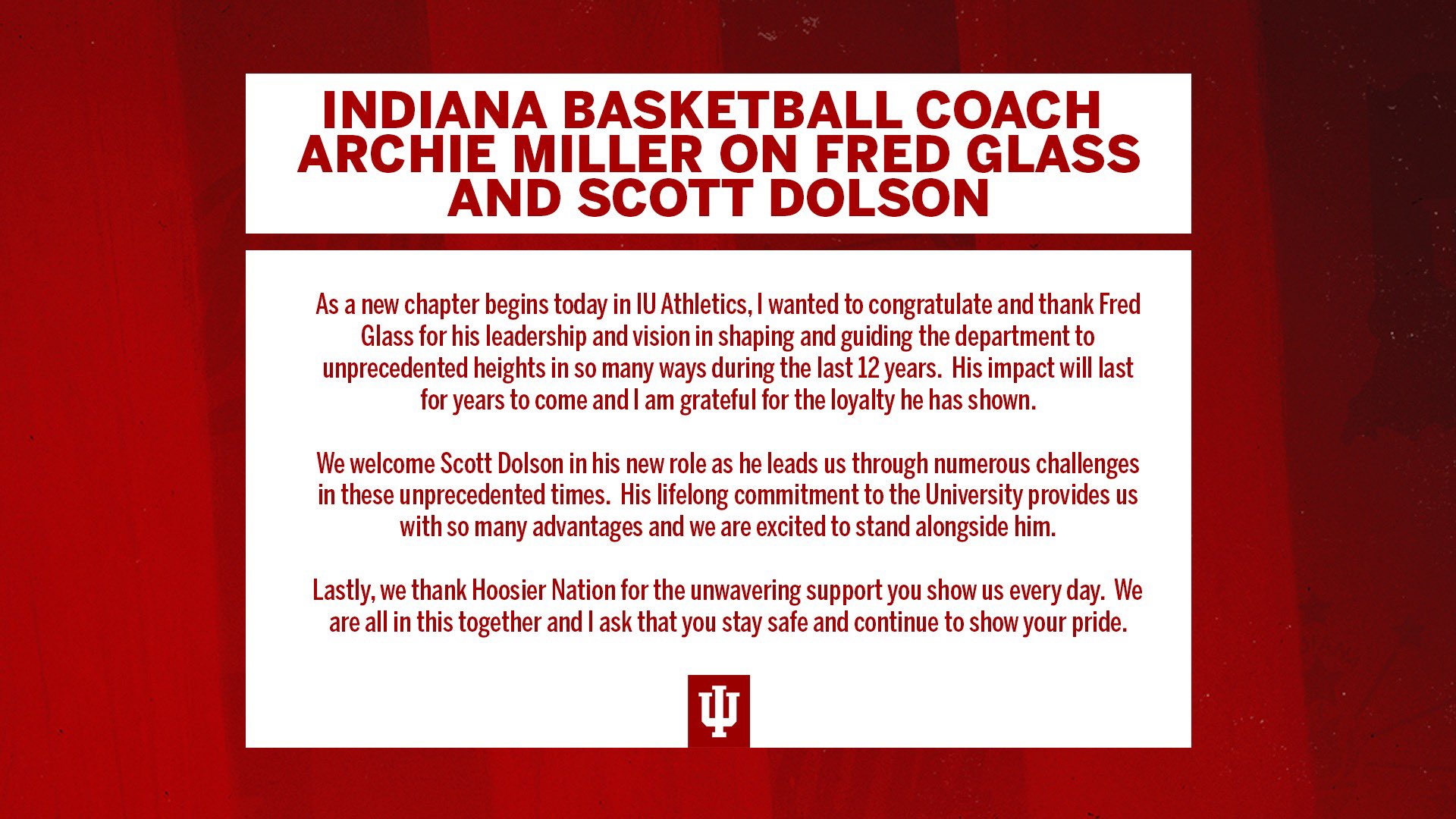 "Congrats Fred! Thank you for believing in me!!! Wishing you the very best in the Future. You left Indiana University a better place!"  — Football head coach Tom Allen
"Thank you Fred for bringing this Indiana kid home to fulfill a life long dream and for your tireless investment into Indiana University Athletics." — Baseball head coach Jeff Mercer
"Congrats Fred! Thank you will never be enough. I cherish our friendship!" — Women's basketball head coach Teri Moren
"Worked hard, stood up for what was right, cared too much, was always "excellent". A leader, a gentleman and a friend. You made us all better. Forever grateful." — Volleyball head coach Steve Aird
"I am grateful to have been a student athlete & now a head coach under Fred's leadership. This letter was sent to me after my last NCAA championships my senior year. His leadership & support of the betterment of student athletes will forever be apart of his legacy." — Wrestling head coach Angel Escobedo
(Escobedo was also an athlete at IU during Glass' tenure, and he included this photo in his Twitter post)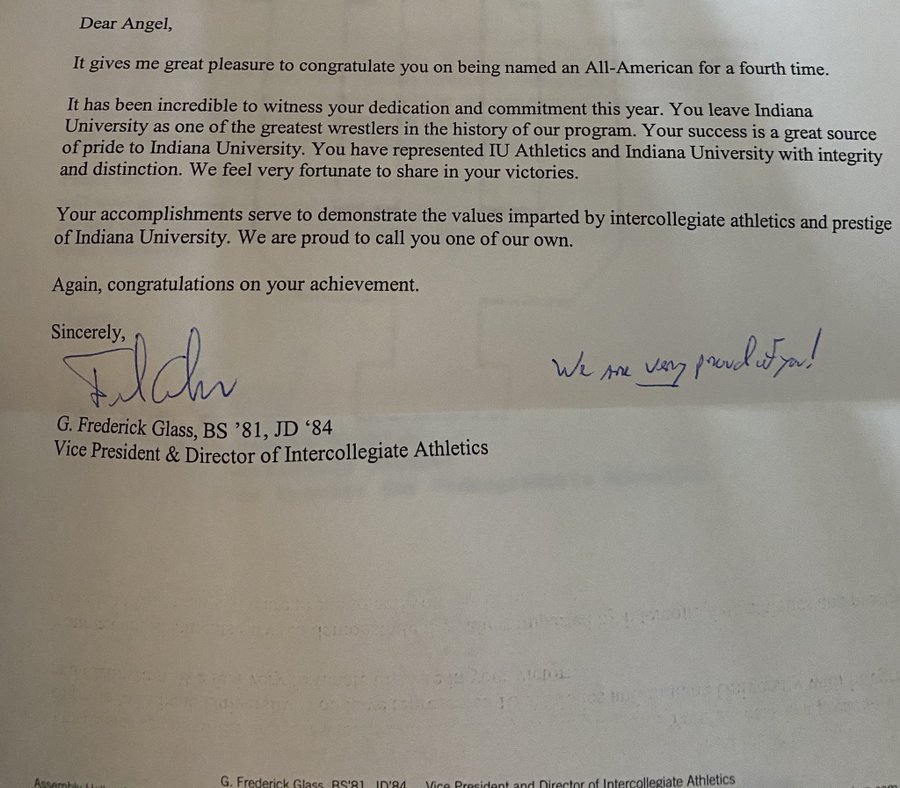 "Fortunate to have been hired by such a visionary leader; wishing Fred all the best in whatever he chooses to pursue next." — Softball head coach Shonda Stanton
"In my 18 years at Indiana Fred Glass has help elevate of swimming and diving teams to Olympic, NCAA, and Big Ten success we had not seen since the 1970's. We could not have done this without you!" — Swimming and diving coach Ray Looze
"Will never forget when he came down on the field with hundreds of fans after our Elite 8 victory over Notre Dame in 2018 and told the team "we got you a private jet to fly out to Santa Barbara" It ended up being the old Chicago Blackhawks jet!" — IU Men's Soccer assistant coach Kevin Robson.
"All the best! Thank you for believing in me." — Women's Soccer coach Erwin Van Bennekom
See also:  The good, bad and incomplete under Fred Glass
---
Find us on Facebook:  thedailyhoosier

The Daily Hoosier –"Where Indiana fans assemble when they're not at Assembly"
Seven ways to support completely free IU coverage at no additional cost to you.