One of Indiana's top recruiting targets concluded his official visit to Bloomington on Wednesday.
Class of 2023 4-star wing Jamie Kaiser has been one of the biggest risers during the spring and summer playing for the New World AAU program on the Adidas 3SSB circuit.
The 6-foot-6 Kaiser is a versatile three-level scorer who can play the two or the three at the next level.  The former Division One football prospect is a strong, physical prospect who buys in on the defensive end as well.
Below is our post-visit Q&A with Kaiser.
—————————————-
TDH:  So what is standing out to you in the immediate aftermath of the Indiana visit?
Kaiser:  I really liked the visit overall.  I learned some new things about Coach (Woodson) and the system.  But really the biggest thing was, people talk about Indiana basketball like it's different, but until you're there and you're around the people and the facilities, you don't really understand it.  I was able to soak that all in and just realize what it meant to them, and it was just awesome.
TDH:  Can you give me an example of how you felt the passion and energy for the program?
Kaiser:  We were just sitting in Assembly Hall, and I was just looking up and I was just thinking like 'damn, you only see this place in like movies and TV.'  And you're just standing there and thinking about all the greats and legends that played there, and even just the passion that all the assistants and the managers had that I talked with.
TDH:  What was it like to spend so much in-person time with the staff after getting to know them over the phone, etc.?
Kaiser:  It was really nice.  I talk to them probably just as much as the other couple staffs that are recruiting me really hard.  It's daily communication, so I was real comfortable with them before, but face-to-face I was just able to look them in their eyes, and hear their tones and how they were talking about things.  It was really nice for my dad to be there too to help me out and be there too and talk to them and see it all was nice.
TDH:  What are your main takeaways from your interactions with Mike Woodson?
Kaiser:  He's a stand-up guy.  He doesn't need anything from kids, he doesn't need money, he doesn't need a new job.  He's doing this because he loves it.  Other places that you go, coaches are hunting for that next job or they're at risk in their position.  He's a legend there (at Indiana), I understand that, and he just wants the kids to get better and maybe go to the NBA, and if not have a great life after playing basketball at Indiana.  He just wants their time there to be awesome and just grow as young men.
TDH:  What stood out from a campus, facilities or academic standpoint?
Kaiser:  Just like I said, Assembly Hall was so neat.  And it's a college town, and I felt that, just walking around with my dad.  It was all just really nice.  I loved it.
TDH:  Tell me about your decision to attend IMG Academy for your senior year, and does that mean you are comfortable choosing a college away from home?
Kaiser:  I was comfortable choosing a college away from home anyway.  I just felt that IMG was going to be the best for my development of my game.
TDH:  Coming off of this visit, Indiana and Maryland seem to have a lot of buzz.  Is there a main group of schools you are focused on?
Kaiser:  I would say yes, Indiana and Maryland, and I would put Virginia in there as well because they're probably at the top as well.  It's Virginia, Maryland, Indiana, UCLA and Miami that are still my main schools.  I'm going from there with those five schools.
TDH:  Do you have any other visits scheduled right now?
Kaiser:  No.
TDH:  Is an August/early September timeframe still what you have in mind for making a decision?
Kaiser:  Yes.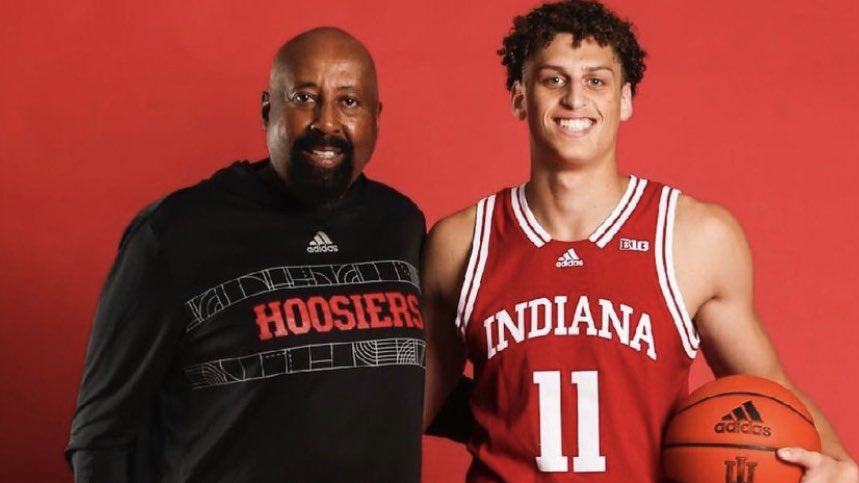 ---
The Daily Hoosier –"Where Indiana fans assemble when they're not at Assembly"