BLOOMINGTON — Indiana defeated Wright State by a final score of  89-80 at Simon Skjodt Assembly Hall on Thursday.
Indiana led 54-49 at halftime.  The Hoosiers were led in the game by Kel'el Ware, with team highs in both points (22) and rebounds (12).
The three keys to the game, highlights, and final stats are below.  For Mike Woodson and the IU players postgame, GO HERE.
Indiana (3-0) will face UConn on Sunday at Madison Square Garden in New York at 1 p.m. ET.
THREE KEYS TO THE GAME
1. Paint domination.  Indiana had a major size advantage, and they capitalized.  The Hoosiers outscored Wright State 56-24 in the paint.  Ware and Malik Reneau combined for 38 points and 20 rebounds.  That helped to offset a 24-point advantage by the Raiders from beyond the 3-point arc.  Wright State made 42.3 percent from long range, continuing a trend of defensive challenges for IU guarding arc.  It's a tradeoff — IU's size on offense vs. defending smaller teams on the perimeter — that worked on this night but looks a bit suspect going forward.
2. Balanced scoring, ball security.  The Hoosiers had four score in double figures, led by Ware.  The Hoosiers committed just eight turnovers against 20 assists.  The low turnover count came despite a commitment by IU, at least early in the game, to play with tempo and attack early in the shot clock.  Indiana shot 66.7 percent with 12 assists in the first half, in what was easily their best offensive half of the young season.
3. Defense improves in second half.  It was by no means a work of art, but after giving up 49 points and seven threes before the break, IU's defense stiffened some, holding Wright State to just 31 points after halftime.  The Raiders shot just 35.3 percent overall and had six turnovers in the second half.  Indiana was able to limit Wright State to 10 second half 3-point attempts, but they made four, including three by Indiana product Andrew Welage that kept things interesting.
HIGHLIGHTS
FINAL STATS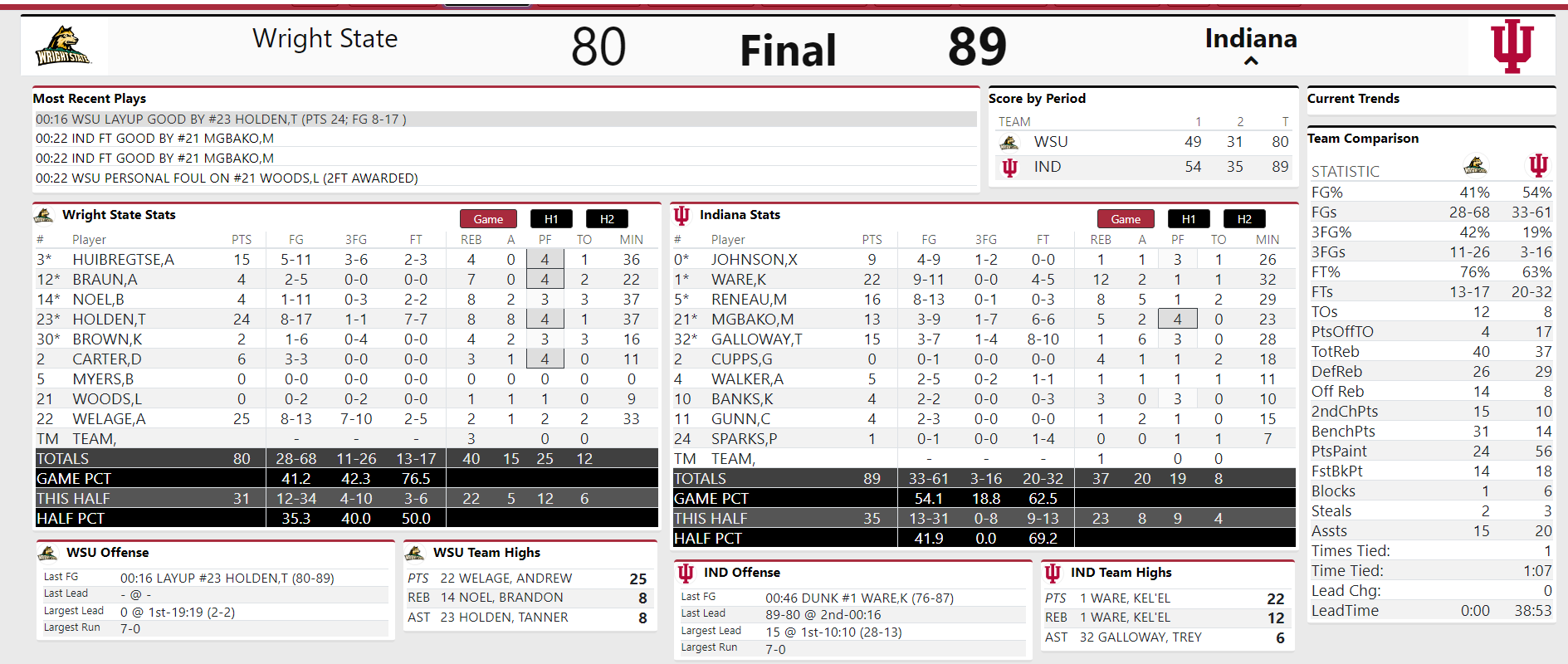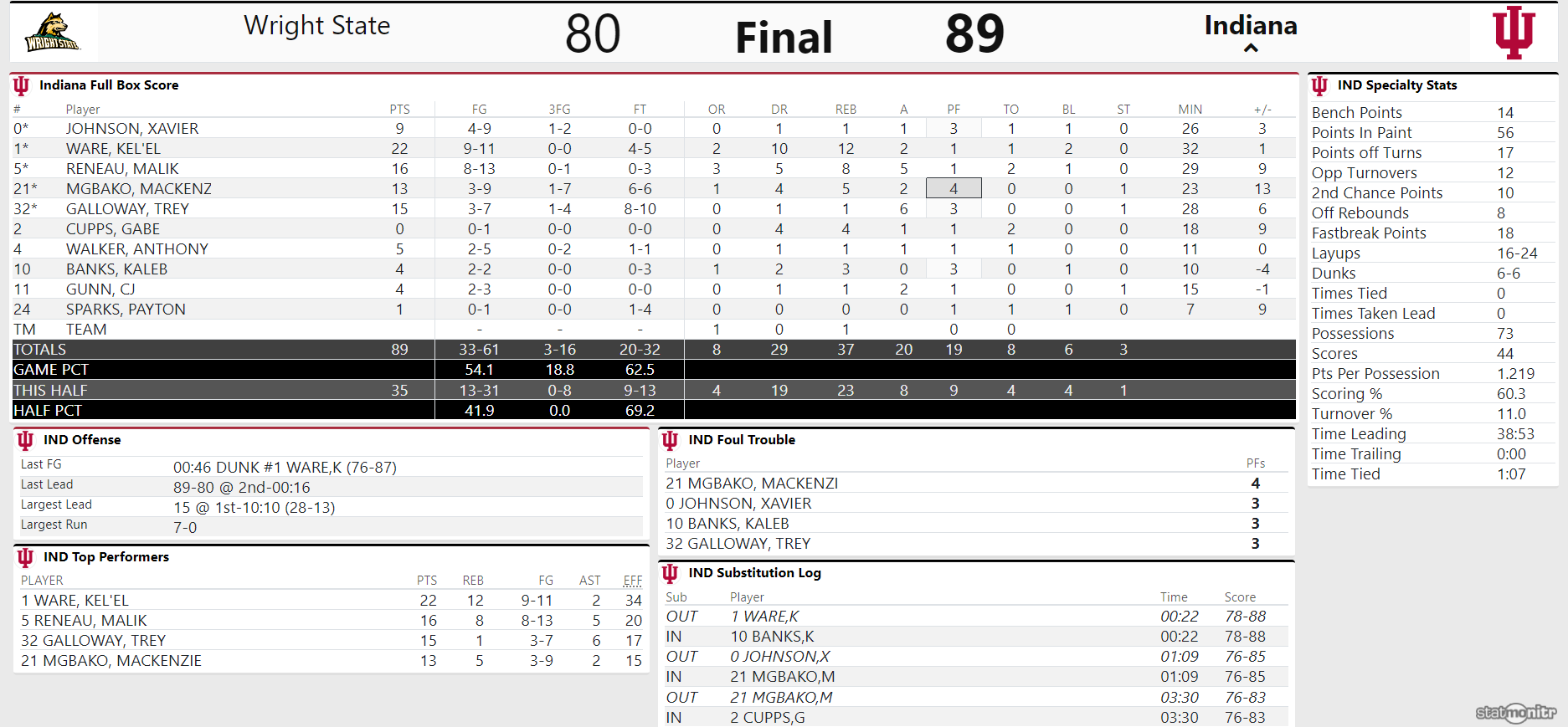 For complete coverage of IU basketball, GO HERE.    
The Daily Hoosier –"Where Indiana fans assemble when they're not at Assembly"