Indiana has added in-state forward Ian Stephens as a walk-on in the program.
The 6-foot-6 Stephens averaged 15.2 points, and 7.9 rebounds while leading New Palestine H.S. (New Palestine, Ind.) to a school best 23 wins during his 2022-23 senior season.  He was named Associated Press Honorable Mention All-State, All-Hoosier Heritage Conference and All-Hancock County First Team.
Stephens is a good athlete and was very good player at New Palestine.  When it comes to walk-ons, he looks to be in the mold of recently departed forward Nathan Childress, as perhaps the first walk-on off the bench and someone who could play in an emergency.
"The experience I am going to get playing for IU is something that you can't trade and make up for with any amount of money," Stephens told Steve Heath of the Greenfield Reporter. "The history of that team and culture, I want to be a part of it. I'm excited for it."
Stephens played for the JH1 AAU program that is connected to IU recruiting director Jordan Hulls.  He had college offers including Indiana Tech and IU South Bend.
Stephens posted the following graphic on his Twitter page Wednesday morning: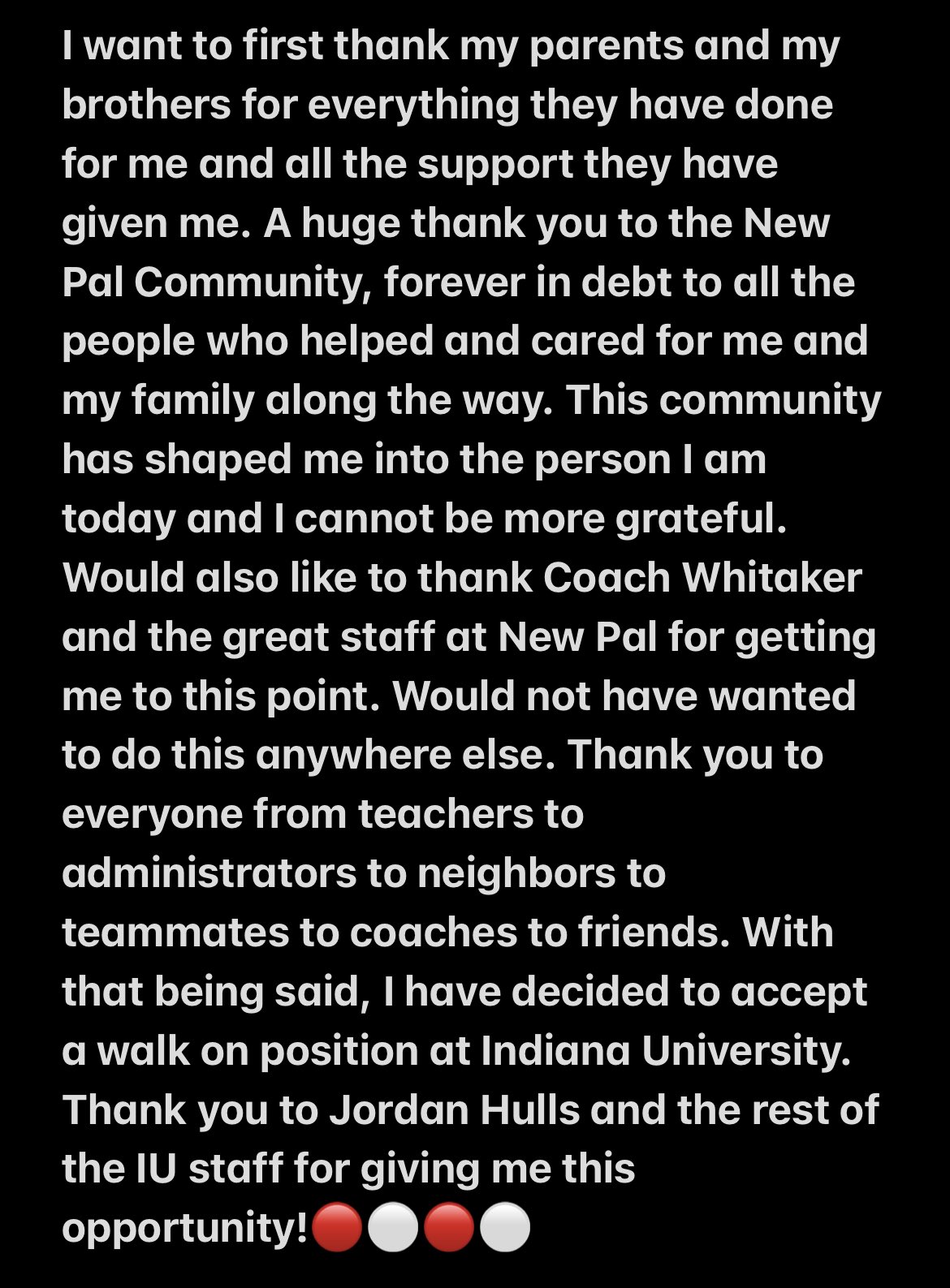 ---
The Daily Hoosier –"Where Indiana fans assemble when they're not at Assembly"