CHICAGO — For ages, the Big Ten Tournament was not kind to Indiana men's basketball.
The Hoosiers endured seemingly yearly frustrations, whether it was early losses, letdown performances, or otherwise.
But last year, when IU needed it most, it delivered a memorable showing with clutch wins over Michigan and Illinois, and nearly defeating Iowa in the semifinals. That run secured Indiana's first NCAA Tournament berth in six years.
Heading into this year's Big Ten Tournament, the Hoosiers are leaning on that success from 2022. They know they can perform in this event, and know what it takes to make a deep run.
After receiving a double-bye as the No. 3 seed, IU will take on No. 6 seed Maryland on Friday around 9 p.m. ET in the quarterfinals at United Center.
"You've just got to play your game," forward Trayce Jackson-Davis said Thursday afternoon. "You've got to be on top of everything, when it comes to scouting, getting your body right, because it's a quick turnaround. We've just got to take it one game at a time. We're going to see when it's Minnesota or Maryland, and then we'll take it from there."
After the Golden Gophers defeated Nebraska in the first round, the Terrapins took care of business Thursday night in a 70-54 win.
Even with its place in the NCAA Tournament essentially secured, Indiana has still shown up to Chicago hungry. IU head coach Mike Woodson, and his players, have made clear that Indiana is eager to try and win a Big Ten championship.
Indiana has never won the Big Ten Tournament. The Hoosiers have only reached the final once.
"I'm not worrying about the NCAA. Right now the Big Ten Tournament is staring us in the face," Woodson said. "I thought last year we made a nice run at it, but we fell short. Now this is a new season, a new opportunity to go out and try to win the Big Ten Tournament. Then we'll worry about NCAA Tournament."
The players know the importance of this event, but they're treating these games just like any other. That mentality is coming from veterans like Jackson-Davis, but younger guys like Jalen Hood-Schifino carry that approach as well.
"At the end of the day, it's basketball. We already know what we came here to do," Hood-Schifino said. "We're going to play teams that we've already played. It's going to come down to the mental mistakes. So we've got to stay locked in and be prepared. I feel like we've been going hard these last couple days, and we're excited to get out there and play."
If the Hoosiers win in the quarterfinals, they would play the winner between No. 10 seed Penn State and Northwestern; that game is right before IU's on Friday. On the other side of the bracket, in the afternoon session quarterfinals on Friday, top-seeded Purdue will take on No. 9 seed Rutgers, and No. 13 seed Ohio State plays No. 4 seed Michigan State.
IU would play in the second semifinal on Saturday, around 3:30 p.m. ET. The championship game is on Sunday at 3:30.
IU basketball to face Maryland on Friday evening in Big Ten Tournament quarterfinals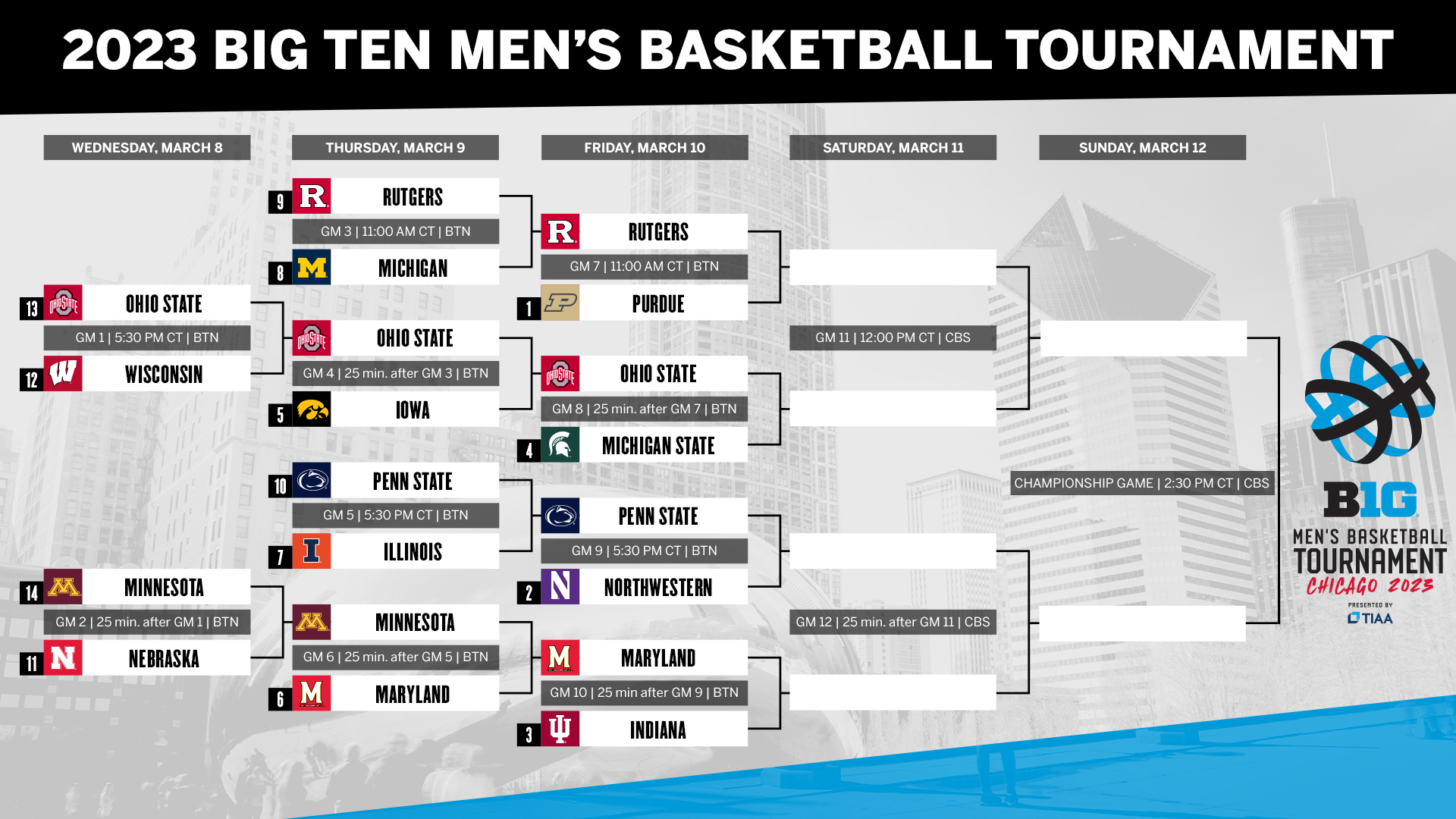 ---
The Daily Hoosier –"Where Indiana fans assemble when they're not at Assembly"