Maryland defeated Minnesota on Thursday evening at the United Center in Chicago to set up a Friday evening Big Ten Tournament quarterfinal matchup involving Indiana and the Terrapins.
BIG TEN TOURNAMENT QUARTERFINALS
 No. 3 Indiana (21-10, 12-8) vs.  No. 6 Maryland (21-11, 11-9)
Tip Time: Friday at approximately 9:00 p.m. Eastern
Location: United Center, Chicago, Ill. (20,917)
Television: Big Ten Network (Brandon Gaudin, Robbie Hummel, Andy Katz)
Stream: Fox Sports
IU Radio Network: IU Radio Network
Point Spread: Indiana is a 1.5-point favorite
KenPom Projected Score:  No. 18 Maryland 71  No. 30 Indiana 69
Series: Indiana leads 11-9.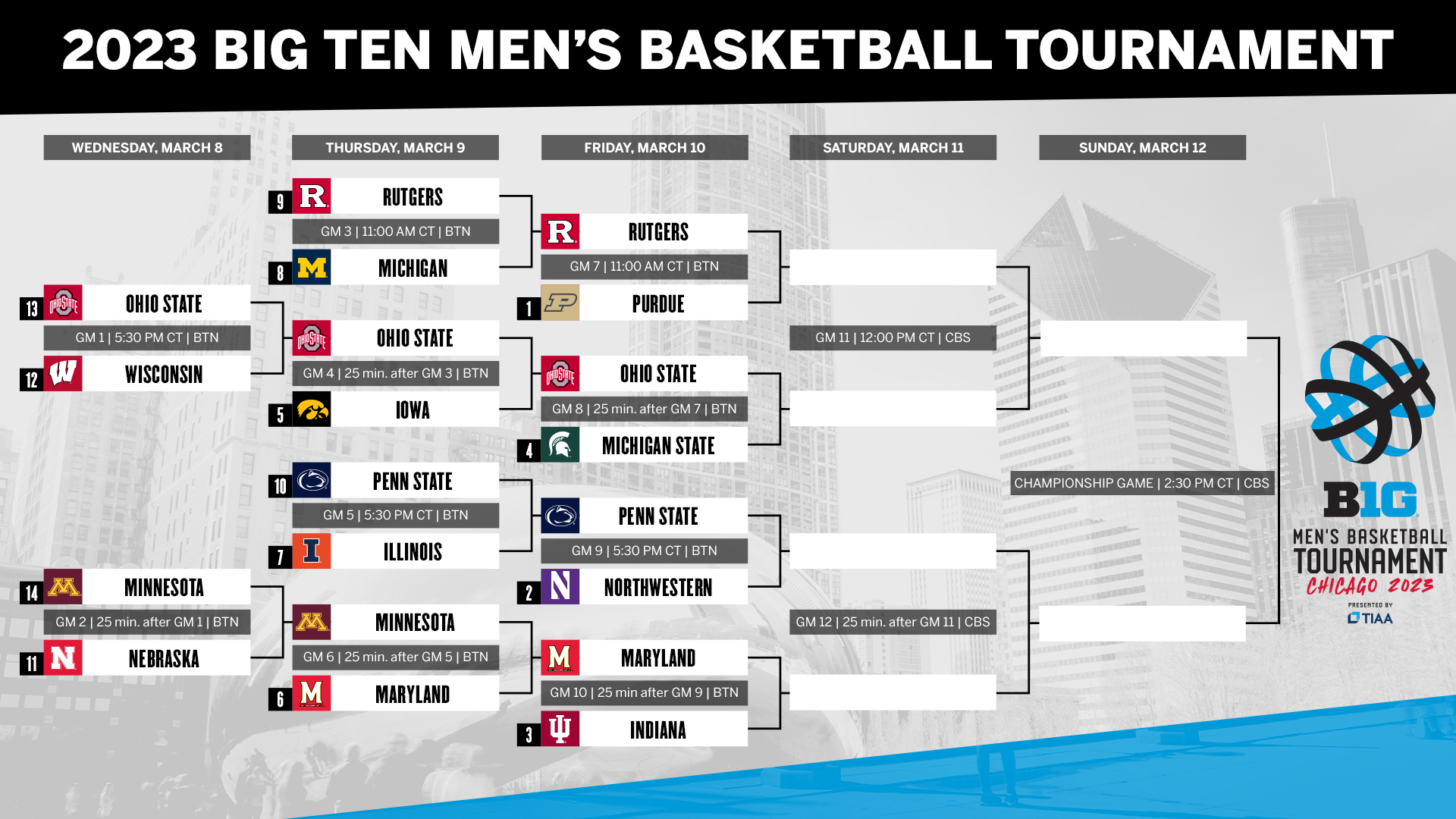 THREE KEYS FROM THE FIRST MEETING
In the lone meeting this season, Indiana lost to Maryland 66-55 at College Park on Jan. 31.
IU had a good first ten minutes and took a 22-15 lead at the Xfinity Center. But Maryland outscored the Hoosiers 22-7 over the remainder of the first half to take an eight point lead into the break. The Hoosiers pulled back to within two just a few minutes into the second half, but a 6-0 Maryland response reset the eight point advantage, and Indiana never got closer than five.
Here were our three keys to the game:
1. Indiana's offense ineffective against press and half court defense.  The Hoosiers needed nearly 10 seconds to break Maryland's press and get into their half court offense, and that left little time to diagnose the Terps changing defense and get into anything.  IU shot just 37.5 percent, had 12 turnovers, and never got into any kind of flow on the offensive end.  Trayce Jackson-Davis only had 13 attempts from the field.
2. Rough night for Jalen Hood-Schifino.  Indiana's star point guard was coming off a massive game, but he made just 1-of-14 shots and had four turnovers.  With Trey Galloway in foul trouble throughout the game and Xavier Johnson still out with injury, a lot was placed on Hood-Schifino's shoulders against the press and changing defense, but he didn't have it on this night.
3.  A major foul and free throw discrepancy.  Whether poor play by Indiana or inconsistent officiating — or both — IU committed 20 fouls to Maryland's 12, and the Terrapins enjoyed 29 free throw attempts to just 12 for the Hoosiers.  Maryland cashed in from the line, making 25 of their chances, good for 86.2 percent.  IU head coach Mike Woodson thought it was a major factor.  "Two physical teams, it's too lopsided in terms of free throws," Woodson said.  "They shoot 29, we shoot 12, that's the game right there."
MARYLAND STATS
Indiana at the Big Ten Tournament
The Big Ten Tournament has been no friend of IU since it started in 1998.
The Hoosiers are 15-24 all-time at the event.  That's the fourth worst winning percentage in the event. They have never won the tournament and played in the final just once.
Although he coached in just six of the 25 years IU has played in the Big Ten Tournament, Mike Davis owns seven of Indiana's 15 all-time wins.  Here are the records by coach:
Bob Knight: 1-3
Mike Davis: 7-6
Kelvin Sampson: 0-1
Dan Dakich:  0-1
Tom Crean:  4-9
Archie Miller:  1-3
Mike Woodson:  2-1
---
The Daily Hoosier –"Where Indiana fans assemble when they're not at Assembly"