Since what seems like forever the state of Indiana has produced enough local talent to provide the IU basketball program a solid foundation to build its roster from.
In fact, the last two head coaches prior to Mike Woodson both used the phrase "inside-out" at their introductory press conferences to describe their seemingly logical Indiana first recruiting strategies.
Ultimately, inside-out turned, well, inside-out, as Tom Crean and Archie Miller lost their ways to varying degrees landing kids from the Hoosier State.  Each coach built early momentum keeping the local talent home, but then Crean's relationships with key local folks deteriorated, and Miller didn't deliver on the much heralded in-state class of 2021 while generally performing poorly when it came to out-of-state talent throughout his tenure.
That in-state class of 2021 is noteworthy, because there doesn't appear to be others like it for the foreseeable future.
Excluding prep schools, there are only six homegrown Indiana players in the top-200 in the class of 2022 according to the 247Sports Composite.  Two of them have already committed to other programs, and not all of them are likely to be high major prospects.  There may be only two others in 2022 who play at the high major level, and that includes current IU commit C.J. Gunn.  By comparison, seven from the in-state 2021 class went high major.
It appears to be a similar story in the admittedly still young class of 2023, where there aren't many "sure thing" high major talents, and the best player, point guard Dra Gibbs-Lawhorn, has already left the state for prep school.
The bottom line is that the state of Indiana is going to be less reliable than normal when it comes to producing high major basketball recruits, at least for the foreseeable short term.  And that's where Indiana's new trio of assistant coaches come in.
Kenya Hunter, a holdover from the Miller era, is well connected on the East Coast and especially the talent-rich Washington D.C. metro area where he already has IU involved with several 2022 and 2023 prospects.
New assistant and IU alumnus Dane Fife of course knows the Midwest very well, including Indiana, Michigan, and Minnesota to name a few places where he is well connected.
And then there is the final piece of the puzzle, Yasir Rosemond.
Coming to IU from Atlanta, Rosemond arrives from a state that in many ways appears to be the new Indiana when it comes to high school basketball talent.  In the class of 2021, there are 28 players from Georgia listed in the 247SportsComposite top-316, including 13 in the top-187.  It is probably too late for IU in that class, but it is worth noting that Auburn signee Jabari Smith, the top player in Georgia in 2021 and the No. 5 player in the country, has a close family connection with Rosemond, who was recently his trainer.  We don't expect Smith to follow Rosemond to IU, but he serves as an illustration of the new possibilities in the Southeast.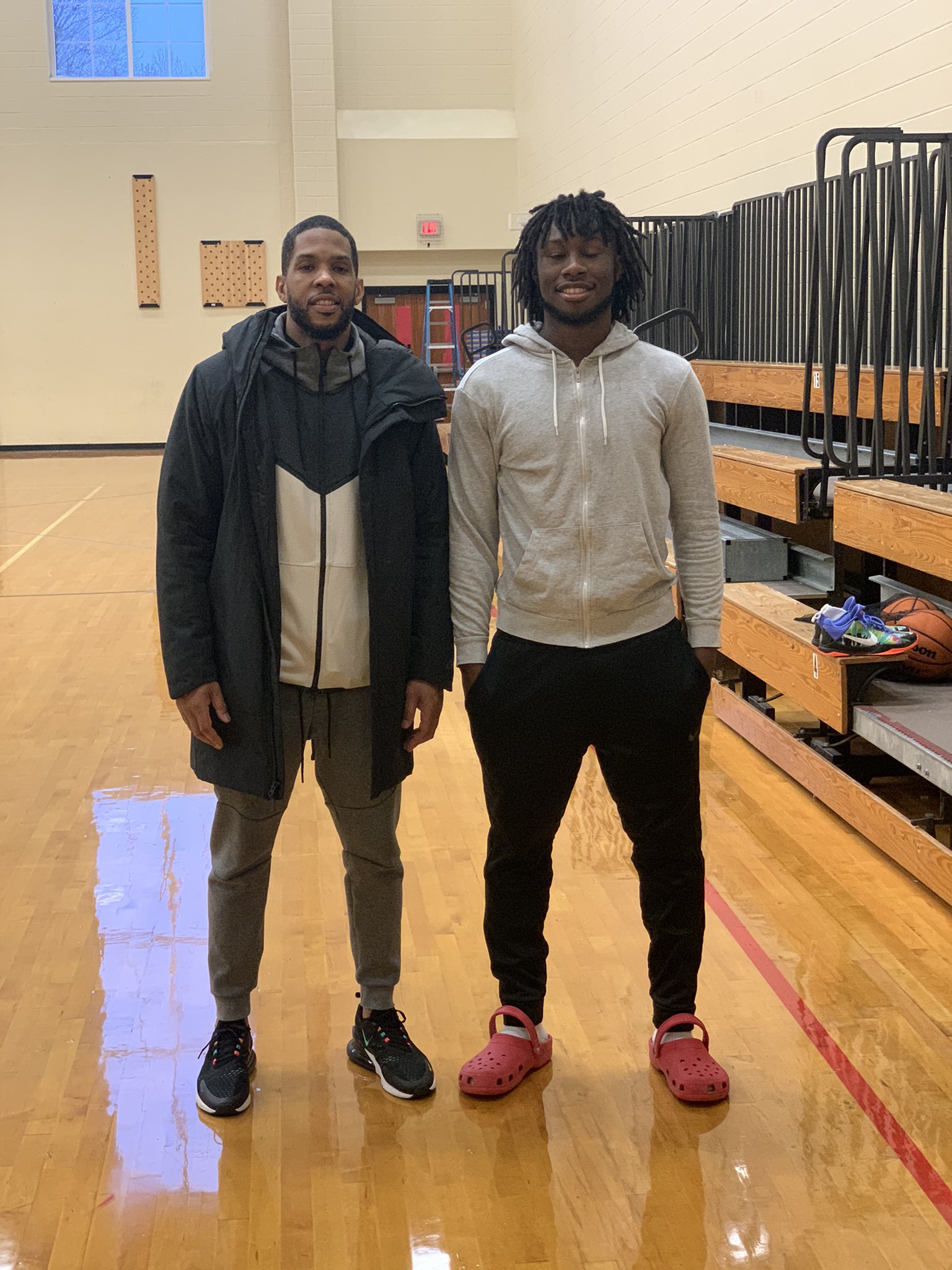 It is a similar story in 2022, where 15 players from Georgia are ranked in the top-234 including 13 in the top-195.  That 2022 group from the Peach State only has two players who have verbally committed at this point, including a familiar name to Indiana fans.  Point guard Bruce Thornton is another player Rosemond trains and knows very well.  He verbally committed to Ohio State in November, but it remains to be seen whether Rosemond's move to Bloomington will cause Thornton to give IU, already one of his top finalists, another look.
In addition to Thornton in the class of 2022, The Daily Hoosier has confirmed that Rosemond personally trained the following top-200 players from Georgia in the incoming senior class.  Consider this a non-exclusive list:
Kaleb Banks (6-foot-8 power forward, 4-star, No. 91)
Chauncey Wiggins (6-foot-9 power forward, 4-star, No. 108)
Josh Reed (6-foot-6 small forward, 4-star, No. 123)
Robert Cowherd (6-foot-4 shooting guard, 3-star, No. 135)
Zocko Littleton (6-foot-3 combo guard, 3-star, No. 181 — Memphis verbal commit)
Seth Hubbard (6-foot-2 combo guard, 3-star, No. 193)
(Update:  Indiana offered Banks on Friday after this article was published.  IU also offered class of 2022 6-foot-10 forward Noah Clowney on Friday.  He is a South Carolina forward who trains with Rosemond.)
The 247Sports Composite doesn't have a long list of players in the class of 2023, just 37 in fact, but already three players from Georgia make up the top-31 including Thornton's teammate, top-20 5-star Kanaan Carlyle.
Rosemond also coached the Georgia-based AOT 2023 Nike EYBL team last year.  On that team we are told he had some top incoming juniors including South Carolina's Jordan Butler (6-foot-10 center, 4-star, No. 45), and Brandon Gardner (6-foot-7 power forward, 4-star, No. 39).  Those are two players you can expect Indiana to start recruiting, and two players IU would have had no chance to land without Rosemond.
Rosemond's relationships go beyond geography.  He was on the Oregon staff with current New York Knicks and former Kentucky assistant Kenny Payne, who is close with famously well connected Knicks Executive Vice President William Wesley.  Those are connections that help Rosemond go beyond borders.  And if you were wondering how former Knicks assistant Woodson and Rosemond are connected, look no further.
Rosemond and Payne helped assemble consecutive top-20 recruiting classes at Oregon.  And after playing in Eugene for two years and working on the staff there another five seasons, Rosemond brings West Coast connectivity to IU as well.
After he left his alma mater, Rosemond then brought that recruiting acumen back to his native Southeast where he played a key role in helping Alabama secure unprecedented recruits like former 5-stars and current NBA players Collin Sexton and Kira Lewis, and 2021 SEC player of the year Herb Jones.
---
Find us on Facebook:  thedailyhoosier
The Daily Hoosier –"Where Indiana fans assemble when they're not at Assembly"
Seven ways to support completely free IU coverage at no additional cost to you.