Periodically over the summer we will check in with a quick look at former Hoosier basketball players to find out what they are up to now.  Last week was Nick Zeisloft.  Today we look at Jordan Hulls, who played for IU from 2009 to 2013.
---
Just a local kid living out his dream.  That was Jordan Hulls back in 2008 when the Bloomington High School South product committed to play at Indiana prior to his senior season.
It was more than just a dream — it was a risk at the time.  The Hoosier program was still reeling on the heels of the recruiting scandal that resulted in the firing of Kelvin Sampson and the complete decimation of the IU roster.  When Hulls committed to play for Indiana, the team was quite literally starting from scratch under new head coach Tom Crean.
Hulls went on to win a state title and Indiana Mr. Basketball and would be part of a pioneering class that would lead the IU program turnaround.
By the time he graduated from Indiana in 2013, he was a Big Ten champion, a top-30 all-time scorer, and third all-time in three-point field goals made.  He shot 44.1% from distance for his IU career.
For our money, no Hoosier in recent memory has gotten more out of his athleticism and height than Hulls — and he isn't done yet.
A RISING STAR IN EUROPE
By his own measure, Hulls is coming off his best season playing overseas.  The 2017-18 season marked his fifth playing in Europe, with stops in Poland, Kosovo, Belgium and now Germany.  This past season marked his second playing for Eisbaren Bremerhaven in the Basketball Bundesliga League (BBL).
Playing against what he characterized on a recent "Mind Your Banners" podcast as the highest level of competition that he's seen overseas, Hulls thrived in his fifth season.  The 6-foot guard started in all 34 games that he played during the year and produced the following statistics:
15.5 points per game
53.1% field goals
51.5% three-point field goals
97.7% free throws
3.7 rebounds per game
4.2 assists per game
1.2 steals per game
On a recent radio interview on the Kent Sterling Show, Hulls said that the season was "my best year of my career in every category".
Hulls has said that he takes pride in his offensive efficiency, and that emphasis is clearly producing results with impressive percentages from the field.  However there is probably nothing more eye-catching in those stats than his free-throw percentage, which was achieved by making 85 of 87 attempts.
When we playfully asked him about those two missed free throws, his Hoosier roots shined through:
Haha thanks. Yeah they're called "Free" throws for a reason.

— Jordan Hulls (@JordanHulls1) May 2, 2018
With the improving play comes new opportunities.  Hulls also said on the Kent Sterling Show that he is still in the process of evaluating where he will play next season, as he looks to find the optimal combination of competition and compensation.
Here is a look at Hulls in action knocking down a shot earlier this year.  We believe the translation here is "give the ball to the Hoosier and get out of the way".
LIVE auf https://t.co/Zicdrkfbd2: Hulls tanzt durch die Zone pic.twitter.com/vVPgz07sNc

— Eisbären Bremerhaven e-Sports (@Die_Eisbaeren) May 1, 2018
SUMMERING IN BLOOMINGTON
The Bloomington native still loves his hometown, and he has returned once again for the offseason.
We regret that we didn't publish this earlier to promote his summer camp, but this will be one to mark on your calendar for 2019.  Hulls fills a much needed void in the game with a camp that emphasizes basketball skills and fundamentals.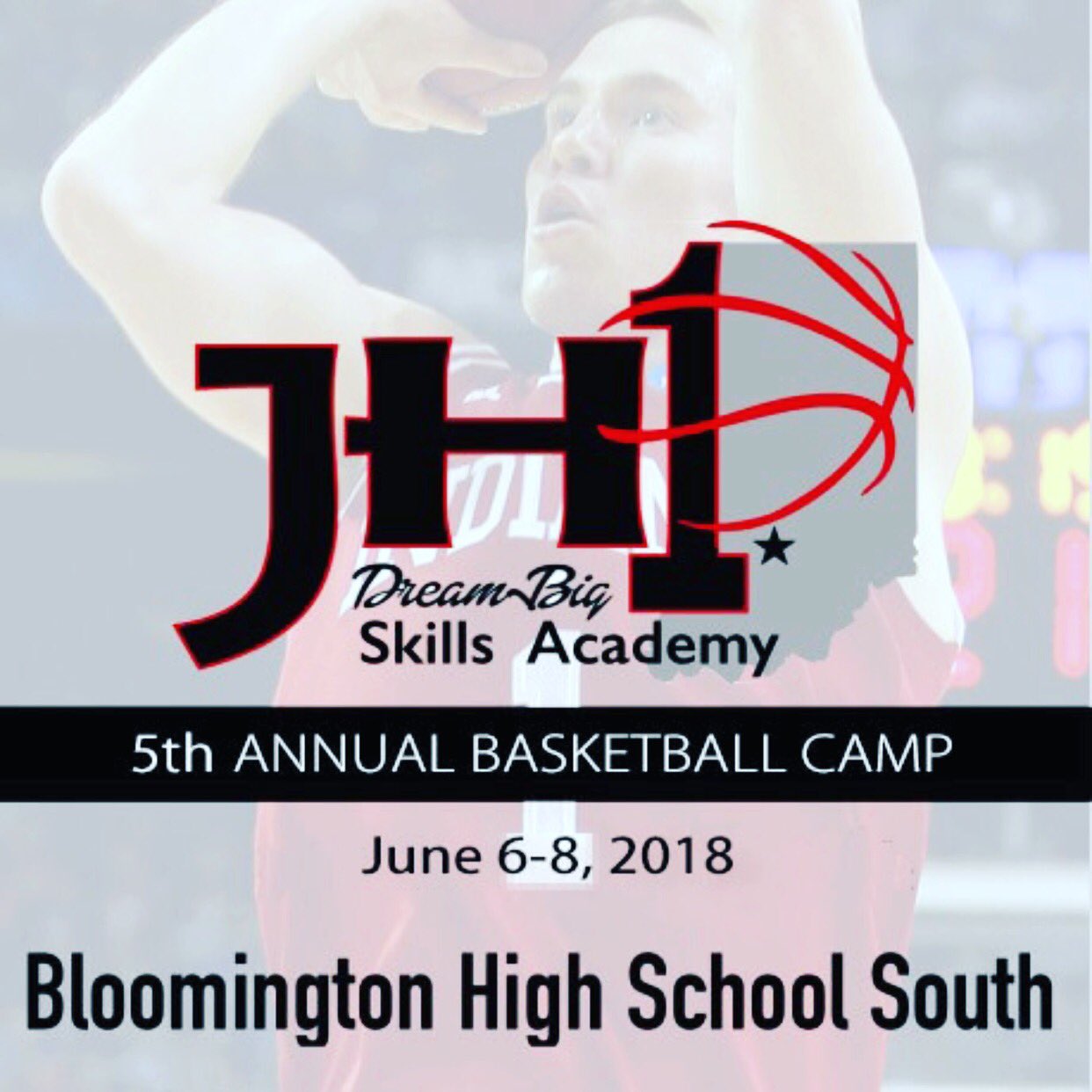 Here is how the camp is described on its website, jordanhulls1.com —
Each year our goal is to create the most unique basketball experience for your child by teaching the fundamentals of basketball in all areas of the game. We feel we have done just that. By teaching fundamentals through hard work and proper instruction, JH1 campers are being equipped with the tools needed to achieve success on the court and off the court.
As a relatively undersized athlete that has made it to the professional ranks, Hulls knows all too well how an emphasis on skills, fundamentals and details can still take you a long way.
---
You can follow us on Twitter:  @daily_hoosier
Find us on Facebook:  thedailyhoosier
Supporting FREE coverage of IU Athletics operated by an Indiana based small business has never been easier.  Just do your shopping via this link to the Amazon home page or via the Amazon ad below.  Anything you purchase via these links (not just what is pictured in the ad) supports locally-owned and free coverage of all things IU.