Indiana basketball legend and the Big Ten's all time leading scorer Calbert Cheaney is being inducted into the College Basketball Hall of Fame on Sunday night.
The ceremony is took place in Kansas City, Missouri.
Watch it live now or replay the full video when the live stream has ended.
(Note: the primary content with Cheaney begins at around the 26 minute mark, including an interview.  The actual induction is at the end.  Use the slider at the bottom of the video to advance it.  You may need to turn off mute on the video itself to pick up the sound.)
Video credit – National Collegiate Basketball Hall of Fame
---
Joining Cheaney as 2019 inductees are Purdue's Terry Dischinger, longtime Valparaiso coach Homer Drew, longtime coaches Lute Olson and the late Rick Majerus, Duke's Shane Battier, Providence's Ernie DiGregorio, UNLV's Larry Johnson and Stanford standout Todd Lichti.
Cheaney's 2,613 career points from 1989-93 still stand as the most in IU and Big Ten history.
The three-time All-American led the Hoosiers to 105 wins during his four seasons on campus, including four NCAA Tournament appearances, two Big Ten titles and a run to the 1992 Final Four.
Cheaney averaged 22.4 points and 6.2 rebounds per game en route to earning Big Ten and National Player of the Year honors as a senior in 1993. He was selected No. 6 overall in the 1993 NBA Draft and went on to play 13 professional seasons.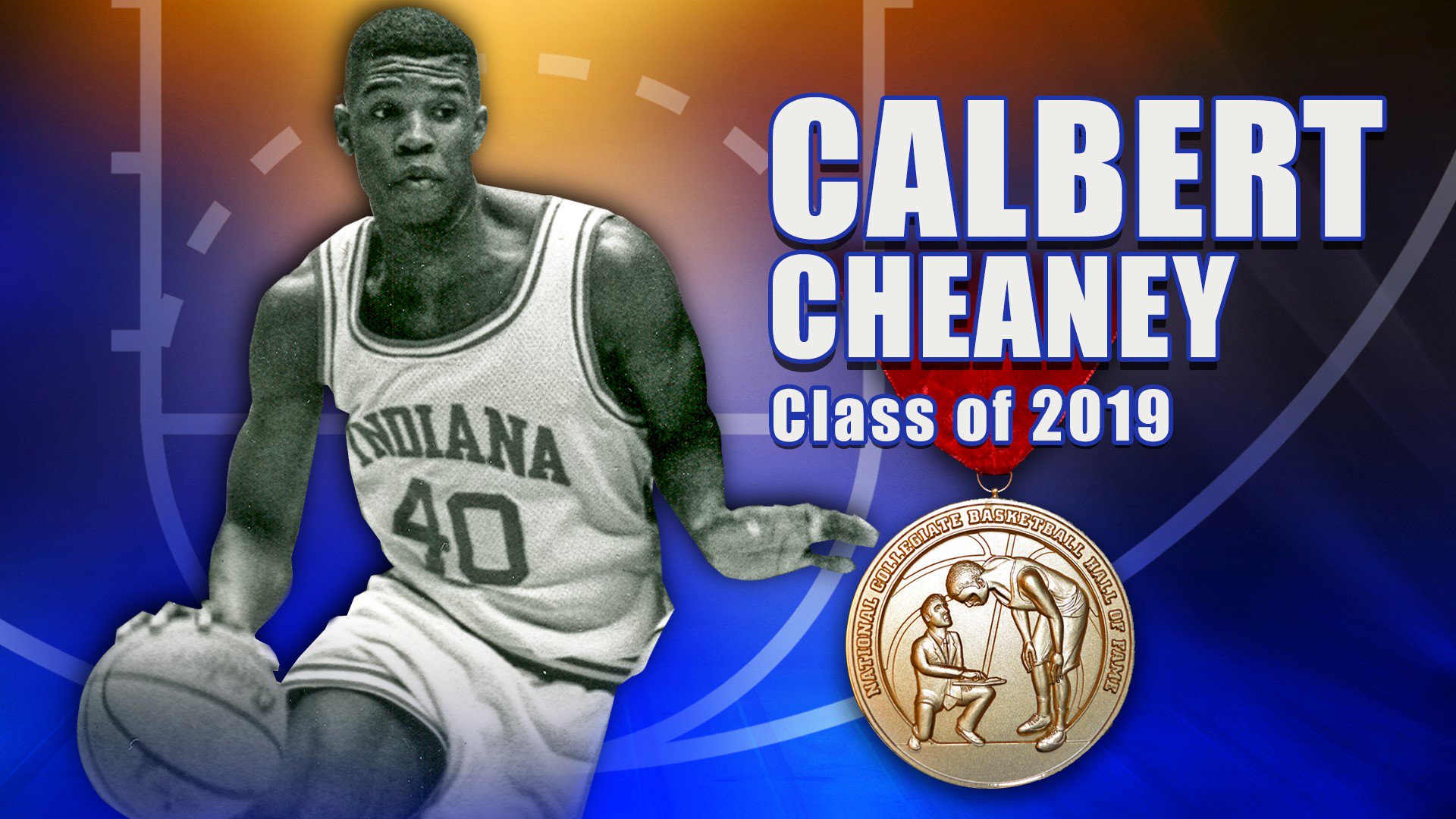 Here are IU head coach Archie Miller's introductory comments regarding Cheaney:
The entire @IndianaMBB program is behind you, Calbert Cheaney! #CBHOF pic.twitter.com/D3s9zgwR2o

— National Collegiate Basketball Hall of Fame (@CBHOF) November 23, 2019
The Evansville, Indiana native was at Hoosier Hysteria in October and met with the media after the event.
---
You can follow us on Twitter:  @daily_hoosier
Find us on Facebook:  thedailyhoosier
The Daily Hoosier –"Where Indiana fans assemble when they're not at Assembly"
Seven ways to support completely free IU coverage at no additional cost to you.