Indiana has six scholarship newcomers on the 2023-24 roster, and on Thursday their uniform numbers were revealed.
The annual floating head schedules have started to circulate, and the numbers are included in the graphic design. Further below you can see an image of the floating head schedule.
Here are the uniform numbers IU's six new scholarship players will wear when the season tips in November:
Oregon transfer center Kel'el Ware – 1
Freshman point guard Gabe Cupps – 2
Miami transfer forward Anthony Walker – 4
Freshman combo guard Jakai Newton – 12
Freshman combo forward Mackenzie Mgbako – 21
Ball State transfer center Payton Sparks – 24
Ware wore No. 10 at Oregon last year, but he'll take over No. 1 from Jalen Hood-Schifino.
Cupps wore zero in high school but program veteran Xavier Johnson claims that number. Michael Durr was the last to wear No. 2, and Armaan Franklin had it before him.
Walker wore No. 1 at Miami and would seem to have the seniority to choose his number, although he arrived late in the summer. Walk-on Michael Shipp last wore No. 4, and Khristian Lander had it before that.
Newton also wore zero in high school and will now follow Miller Kopp, who claimed No. 12 the last two years.
Mgbako wore No. 21 in high school. He's the first No. 21 at IU since Jerome Hunter.
Sparks wore No. 5 at Ball State but Malik Reneau already claims the number at IU. Walk-on Vijay Blackmon was the last IU player to wear No. 24, and Grant Gelon was the last scholarship player.
None of the six returning scholarship players changed their numbers.
Walk-ons Shaan Burke, James Goodis and Ian Stephens will wear 13, 15 and 30, respectively.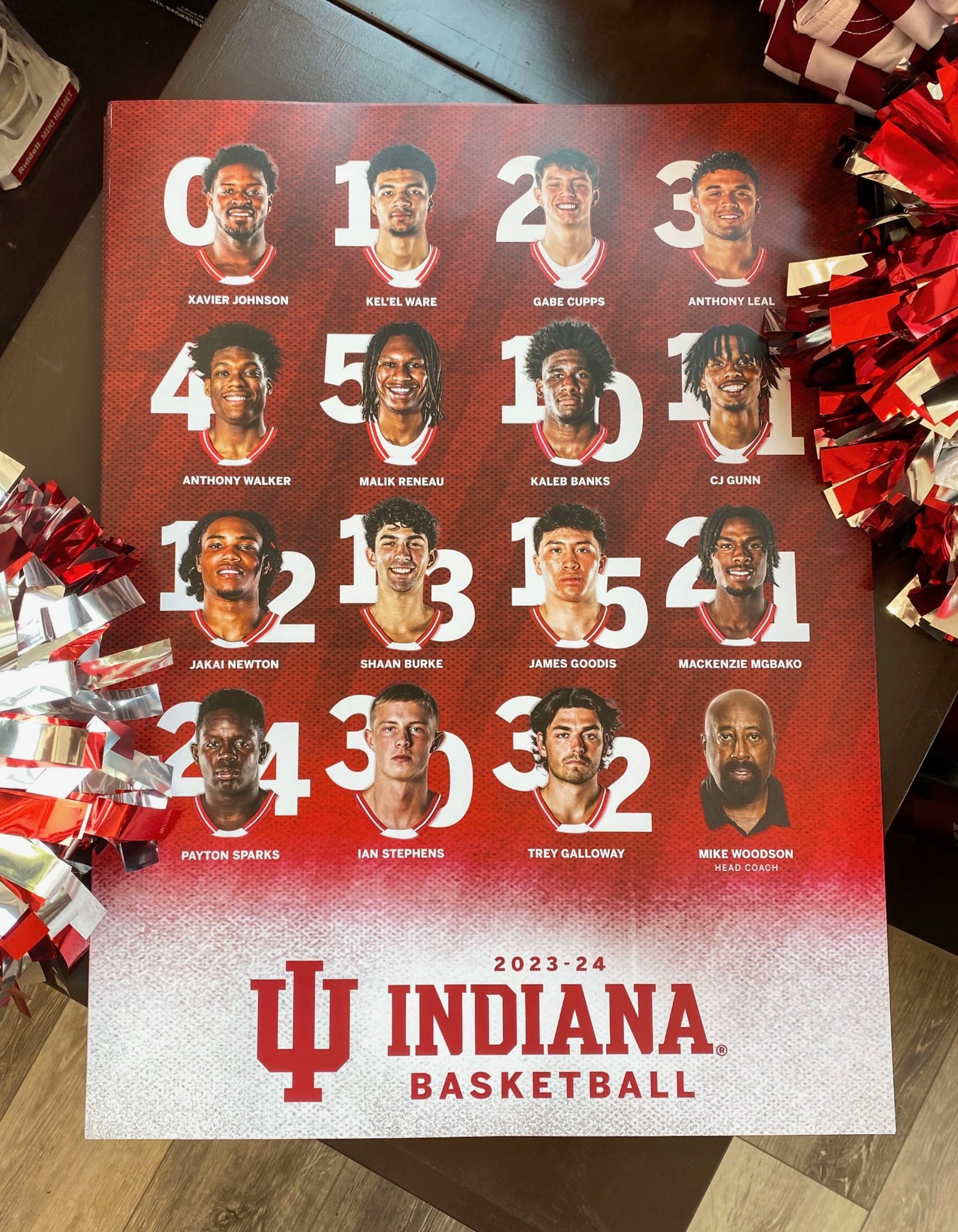 The Daily Hoosier –"Where Indiana fans assemble when they're not at Assembly"