For the first time since 2016, Indiana will be dancing in March.
Sort of.
The Hoosiers received an at large bid to the 2022 NCAA Tournament, but they were selected as one of the final two at large teams, meaning they will first have to compete in a "play-in" game in Dayton, Ohio.
IU (20-13) will face Wyoming (25-8) on Tuesday in Dayton.  The winner of that game will face No. 5 seed St. Mary's on Thursday in Portland, Oregon.
"It's what it is. At the end of the day, we're in," coach Mike Woodson said via Zoom on Sunday.  "We have an opportunity to win a game and advance on."
Indiana is coming off of three games in three days, and will now have to turn around and face the Cowboys on just two days of rest.
"It's a quick turnaround," Woodson said.  "We gotta get ready to play Wyoming. It's just that simple."
If the Hoosiers win in Dayton, it will be a quick turnaround once again, as they would take a long flight to Portland and play again on Thursday.
A member of the Mountain West Conference, Wyoming started the season 21-3 before losing five of their last nine.  The Cowboys are led by head coach Jeff Linder, who is in his second season in Laramie after a successful run at Northern Colorado.
We're IN. 👏 pic.twitter.com/HK0OS0VTMB

— Indiana Basketball (@IndianaMBB) March 13, 2022
For every player on the Indiana team, it will be their first appearance in the NCAA Tournament.
"A lot of these guys have been sitting on the sideline for some years watching NCAA basketball being played in March and never really knowing what it's about," Woodson said.  "I think it's a beautiful thing. I'm so thrilled because these guys have worked their butts off to get to this point, and I want to see them move on. I want to see us continue to win. That's what it's all about."
Indiana was one of the last teams to be called on the CBS bracket-reveal show, creating a stressful moment for fans and the players alike.
"We were super-anxious," senior guard Rob Phinisee said of watching the names being revealed.
Indiana will try to follow the example set by UCLA in 2021 after the Bruins advanced to the Final Four after starting in the First Four round.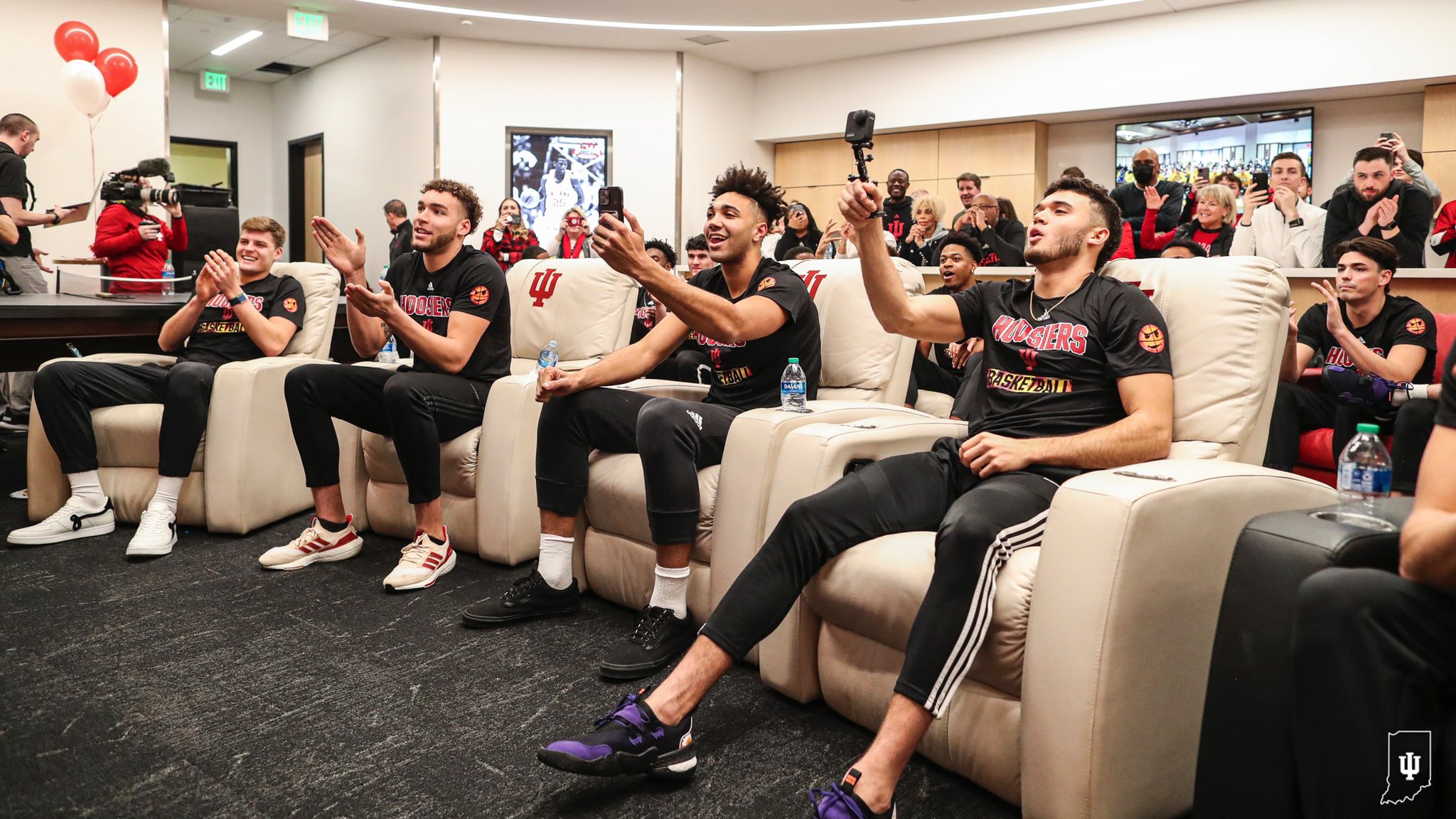 ---
The Daily Hoosier –"Where Indiana fans assemble when they're not at Assembly"