The high only lasted a couple hours.
That is just how it is in 2020.  A quick dose of good news, followed by the latest kick in the gut.
As they competed at their first day of fall training last week, IU's soccer players and coaches did so knowing that the thrill might soon be gone.
It didn't take long.
"On our first day of training we were definitely riding a high and then a couple hours later it was 'by the way, you guys are not playing any games this fall,'" midfielder Joe Schmidt told reporters this week.
Things looked to be trending in the right direction, the highs outweighing the lows by a wide margin.
Not only was Indiana set to pursue its ninth national title this fall, the Hoosiers were going to do so with the luxurious new Jerry F. Tardy Center at Armstrong Stadium at their side.
The new facility that was unveiled on Monday includes elite training, meeting and team room spaces worthy of the country's elite men's soccer program.
For head coach Todd Yeagley, the privately funded addition to the program is a reflection of the decades of hard work that has made IU men's soccer what it is today.
"We would not be in this beautiful new facility if it were not for the groundwork laid by so many people that are important to the program, whether that is the players and staff that helped build this into what it is today to the friends and supporters that gave, that invested so much into our program," Yeagley said.
After breaking the news that there would be no fall season last week, Yeagley was happy to bring some good news to his players on Monday.
"The smiles on the guy's faces when they toured the facility for the first time said it all. There has been a lot of disappointment in the last four to five months and we need more days like that, days that are just pure excitement and appreciation," Yeagley said.
The players trained in the shadow of the construction this summer while the staff attempted to minimize their exposure to it.
After a spring and summer of bad news, it was hoped that the reveal of the new facility would energize the team.
Schmidt, a redshirt junior from Ohio, was more than happy with what he saw.
"This new facility is absolutely incredible. It is something that I never thought I would experience while I was here," he said  "I think that everyone is excited to slowly start using it more and more."
More than just shiny new digs, the Tardy Center makes everything logistically easier for the staff and players too.
"We can be in one spot. Our athletic trainer, our offices, the lounge, their locker room, a warm-up space, a beautiful turf room for them to get touches when they want pre and post practice, obviously that is difficult right now, but when things feel a bit more normal. It has been a long time in the workings for this," Yeagley said.
Now the question — when will things feel more normal?
That is a question that of course no one can answer right now.
All that can be done now is stay positive, stay ready, and wait.
"All we know is that we can prepare. We have a very competitive group," Yeagley said.  "Our guys are very motivated to continue to train and move forward with that. With the season hopefully on the horizon, that certainly gives them extra motivation to make sure they are prepared."
With eight trophies in the new case at the Tardy Center, the goal is always to win a national title at Indiana.  Each season, a new quest for number nine.
Even in the roller coaster year of 2020, that doesn't change.
Whenever play resumes there will be added incentive.
The players have a new home to decorate.
"They are motivated to win, motivated to put more trophies here for IU Soccer," Yeagley said.
MORE ON THE JERRY F. TARDY CENTER AT ARMSTRONG STADIUM
The new $7 million Jerry F. Tardy Center at Armstrong Stadium was made possible by a lead gift by Jeff and Margaret Jones.  The facility is named in honor of former IU Alumni Association President and CEO Jerry F. Tardy, who was an important figure in the growth of Indiana Soccer as well as a passionate supporter before his passing in 2001.
The Jerry F. Tardy Center at Armstrong Stadium is a two-story structure located on the north side of the soccer facility. Among its features:
840-square foot second-floor event suite overlooking Jerry Yeagley Field;
Spacious second-floor office suites for the men's and women's coaching staffs overlooking Jerry Yeagley Field;
Interactive video displays that feature detailed historical recaps of past IU teams;
A 900-square foot indoor warm-up room with turf;
More than 1,500-square foot locker room and team lounge space for each team;
The Pfau Champions Lobby, which highlights the storied histories for both programs;
A satellite athletic training facility;
More than 2,800 square feet of outdoor terrace space overlooking Jerry Yeagley Field.
IU released the following photos via its Twitter page this week.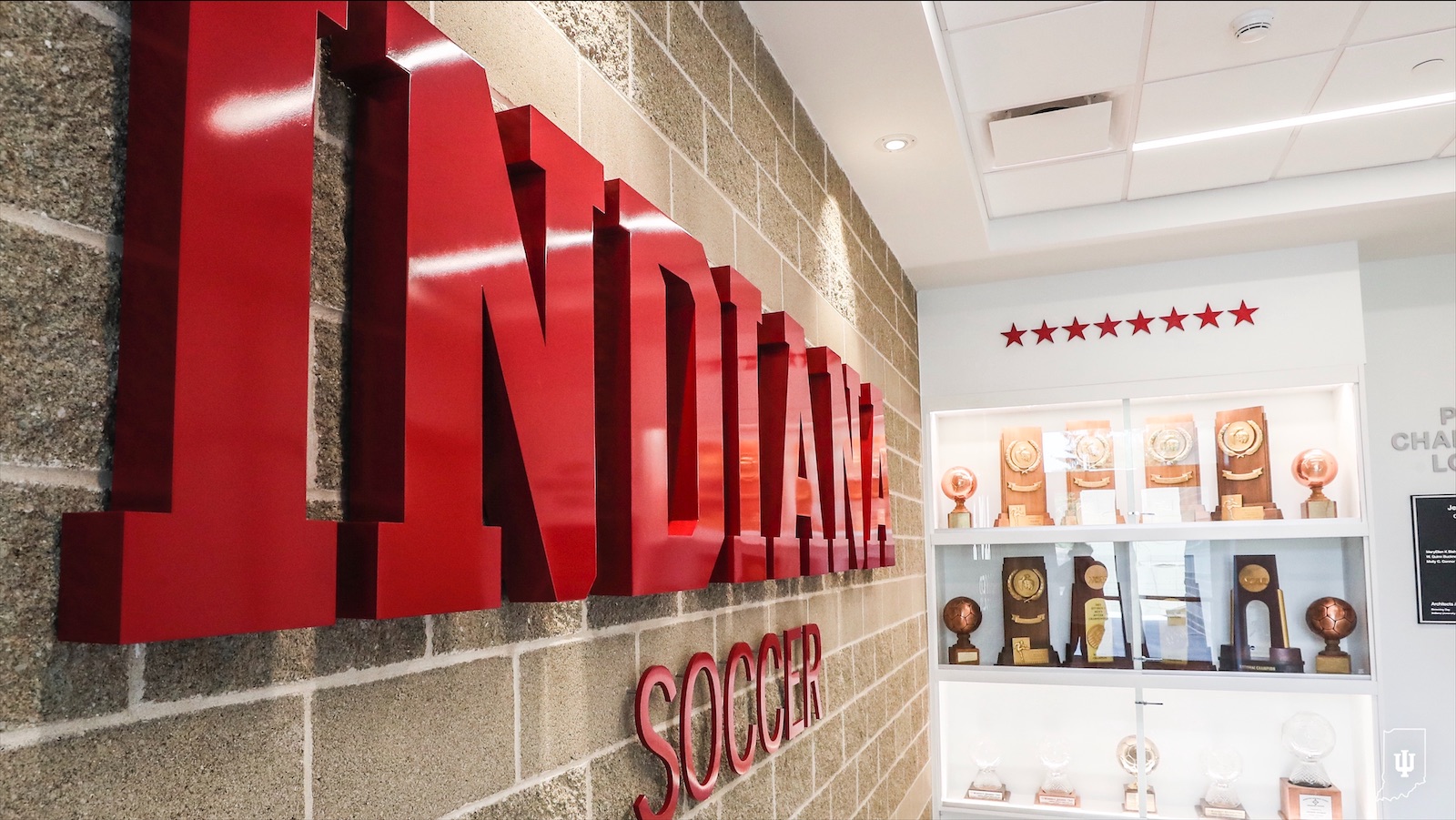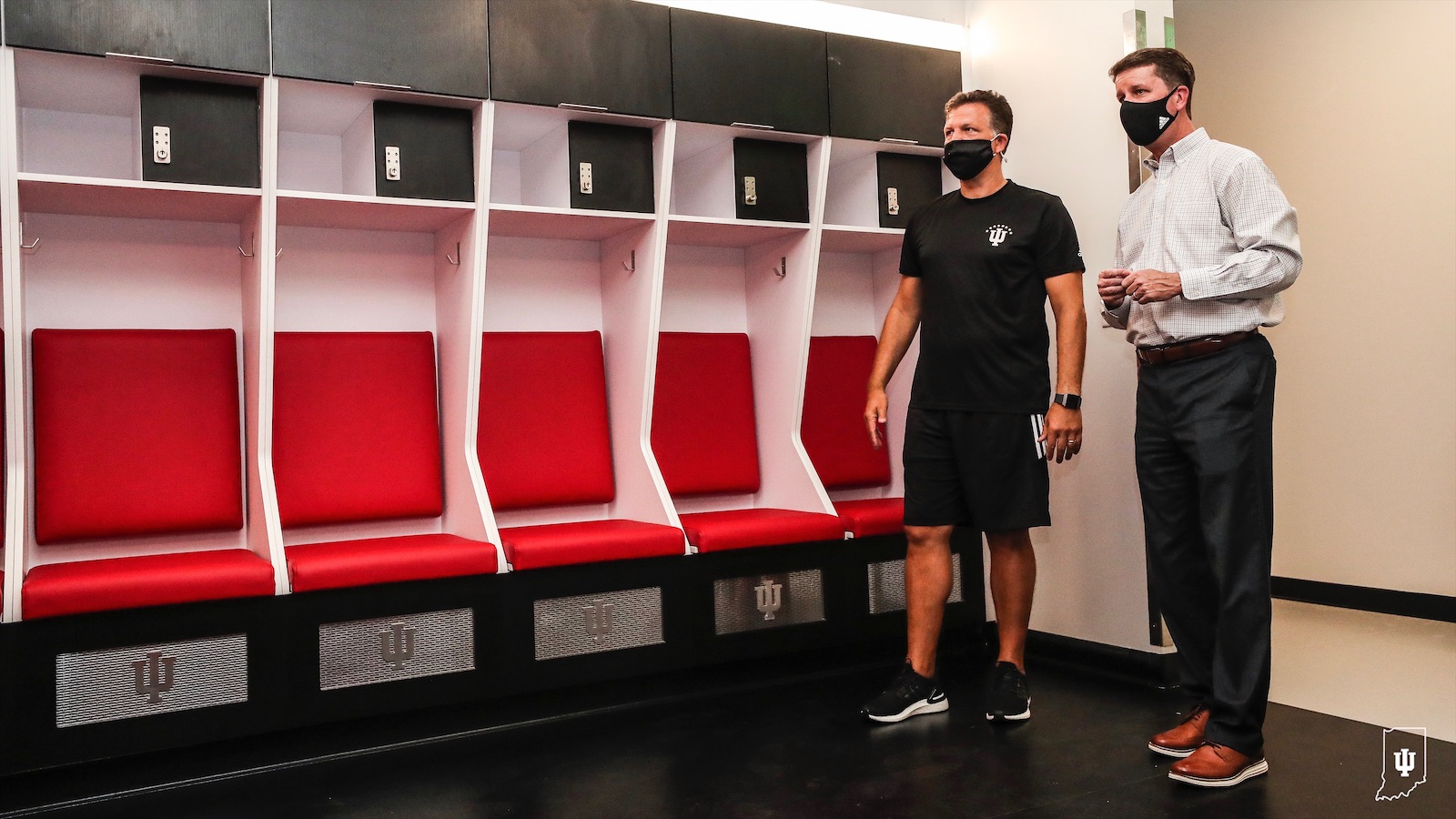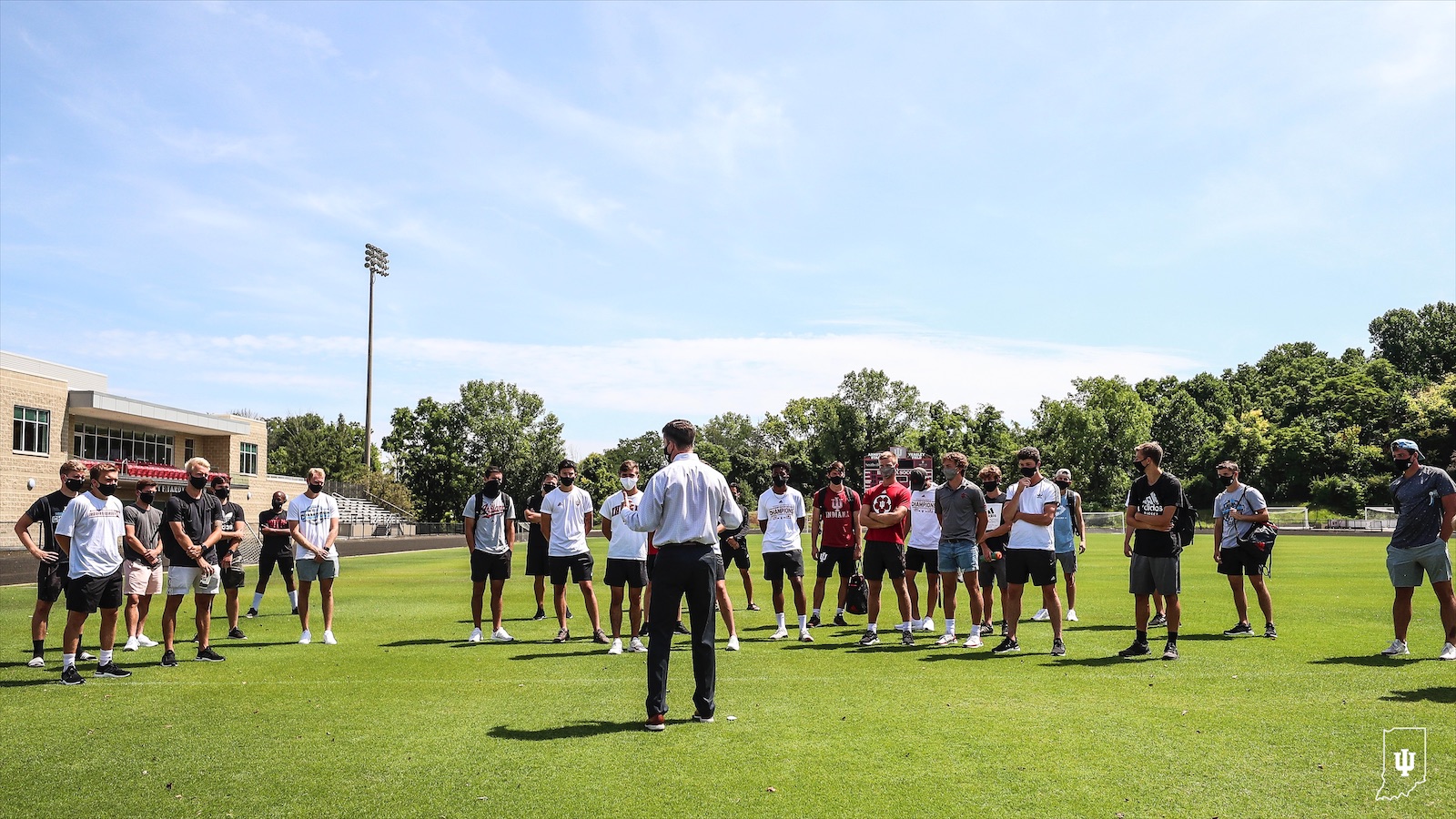 For more photos, GO HERE.
---
Find us on Facebook:  thedailyhoosier

The Daily Hoosier –"Where Indiana fans assemble when they're not at Assembly"
Seven ways to support completely free IU coverage at no additional cost to you.