Mike Woodson knew two things when he retired from the NBA as a player in 1991.
First, he was content with moving back to Bloomington and focusing on his real estate business with fellow former IU star Scott May.
And second, he didn't know anything about or have any interest in coaching.
But a man named Lowell, and better known as Cotton changed everything — and would ultimately be responsible for Woodson focusing on the Bloomington real estate at 1001 East 17th Street.
"I got a call by a guy by the name of Cotton Fitzsimmons," Woodson said on Friday at Big Ten media day when asked about how he got into coaching. … "He called me, and he was living in Phoenix at the time and he called and he said 'Woody why don't you come out and be my assistant in the summer league.'  And I told Cotton 'man I don't want no part of coaching.'"
But Fitzsimmons knew Woodson well.  He was the head coach of the Kansas City turned Sacramento Kings from 1978 to 1984, a span that overlapped with most of Woodson's 1981 to 1985 run with the franchise.
That time together gave Fitzsimmons insight into Woodson's vulnerabilities.  And like any good coach, he found a way to get a yes out of his former player.
"He said 'hey Woody we can play golf every day.'  So I said 'I'm on my way,'" Woodson recalled.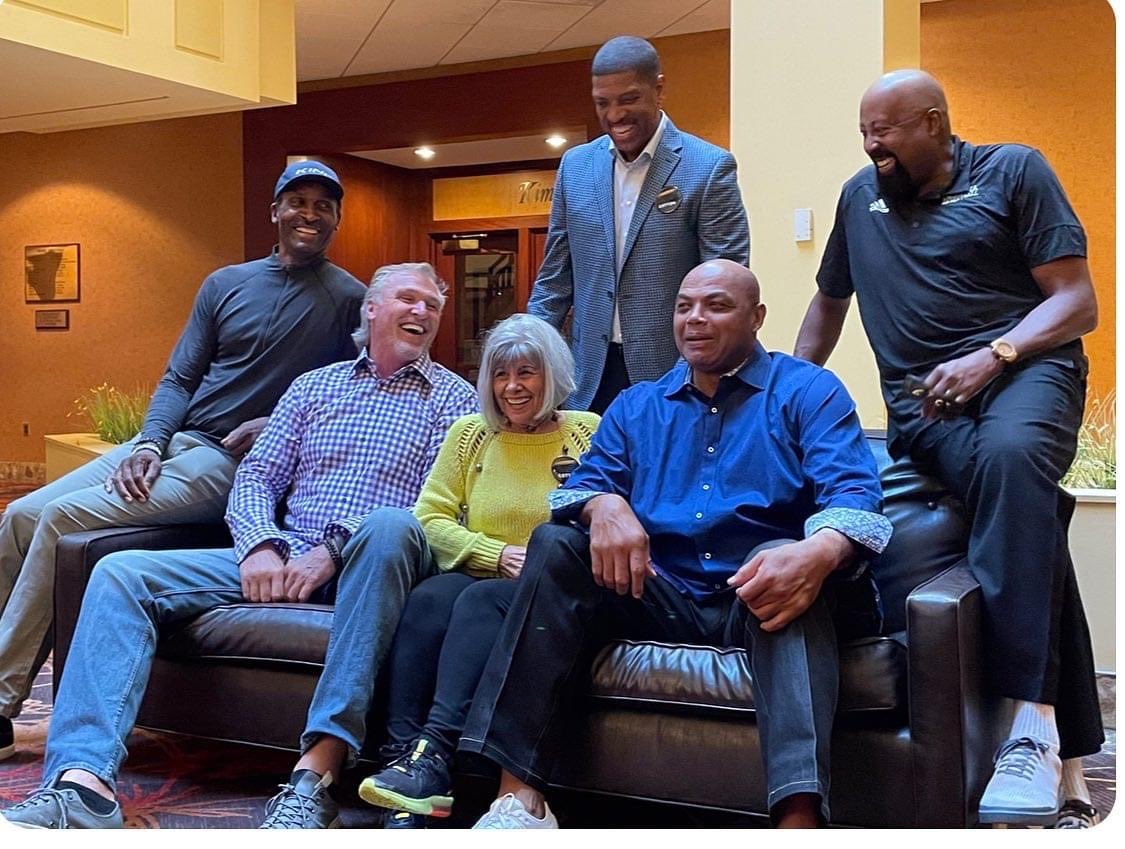 I didn't take long for Woodson to find out that things weren't going to be quite as promised over the phone.
"I get there and the first day of practice, we're 30 minutes into practice, and Cotton says 'hey Woody I'll see you later I'm going to play golf,'" Woodson said with the same perplexed look he must have had 30 years ago.
"I was like 'I'm going too right?'  And he said 'no, somebody has got to coach the team.'"
It would be an indoctrination by fire in Phoenix for Woodson.
"I knew nothing about coaching," Woodson said.  "It was one of the most embarrassing times of my life as a coach.  And he left me there.  Shit I played 11 years in the NBA, and I had no clue what I was doing from a coaching standpoint."
Woodson was asked how that first practice went once Fitzsimmons hit the links.
"Hell I don't know how it went," Woodson said.  "The players probably looked at me like 'hell, he doesn't know what he's doing.'
"But that's how I got into coaching."
However unprepared and embarrassed he may have been, something sparked that day for Woodson.
"When I left practice that day I just had the bug man, and I started to pursue it," he said.
And he learned to forgive his former coach and friend.
The late Fitzsimmons was inducted into the Naismith Basketball Hall of Fame in 2021.  One of his more underrated hall of fame maneuvers off the court was to identify the potential in Woodson — and then leave him.
"Thanks to Cotton showing me the way it opened up a lot of doors for me in coaching," Woodson said.  "It put me in position to win an NBA title and it put me in a position to be a head coach."
---
The Daily Hoosier –"Where Indiana fans assemble when they're not at Assembly"