Indiana will still open the 2022 season against a Big Ten West opponent at Memorial Stadium in Bloomington, but that foe will no longer be Northwestern.
The Big Ten announced a modified 2022 schedule on Wednesday afternoon.  The primary change impacting IU was swapping out Northwestern in that week one slot and replacing them with Illinois.
There were no others changes to Indiana's 2022 opponents, although the weeks of some games have been changed.  Specifically, a Nov. 12 home game against Michigan has been moved up to Oct. 8, the Maryland home game previously on Oct. 8 is now on Oct. 15, a bye previously on Oct. 15 has been moved to Oct. 29, and the previously scheduled game at Ohio State on Oct. 29 is now on Nov. 12.
The changes were deemed necessary after the schedule for the 2020 season had to be adjusted due to the Covid-19 pandemic.
You can always monitor changes to Indiana's future schedules RIGHT HERE.
Below is a graphic released by the league showing every team in the Big Ten's new 2022 schedule.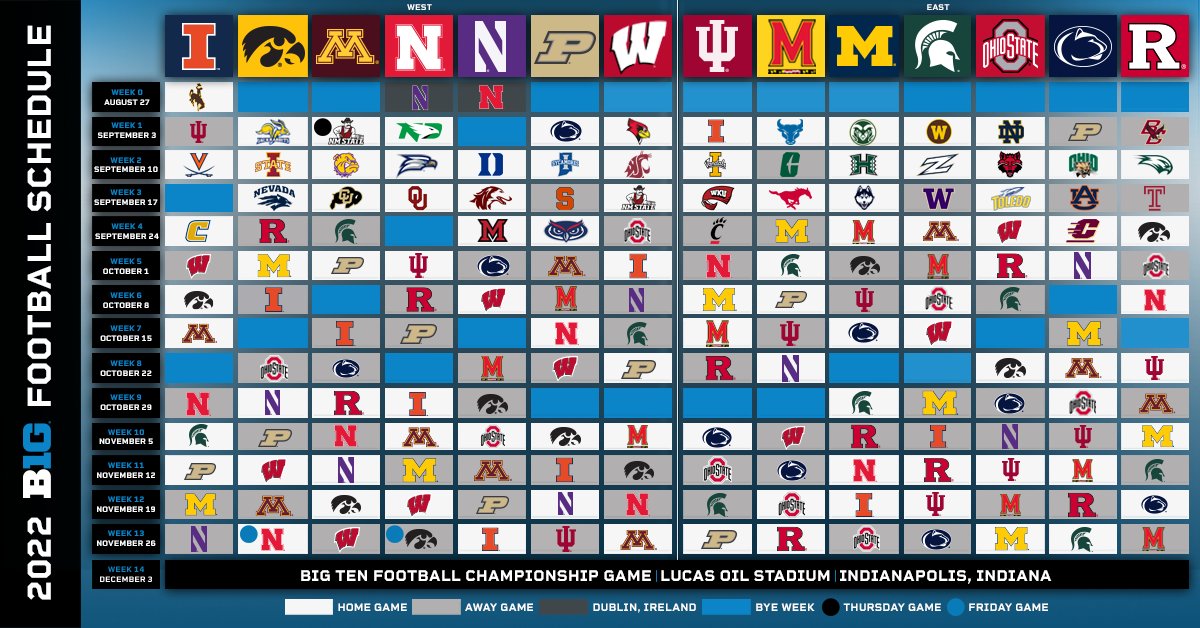 The Daily Hoosier –"Where Indiana fans assemble when they're not at Assembly"