SEE ALSO:  The Old Oaken Bucket Game has been canceled.
Cancel those Big Ten championship game plans.
Okay, who are we kidding.  This is 2020, after all.  You weren't going to the game anyway.
Instead, cancel your date with the television for the title contest.
Moreover, who were we kidding?
For more than a week now it has been clear that the Big Ten would break its six-game rule to give Ohio State a chance to play for the Big Ten championship game.
Pete Thamel appears to have been the first to report on Wednesday that the league does in fact intend to place in the Buckeyes in the title game a week from Saturday in Indianapolis.
"A vote is expected today by the Big Ten to remove the six-game minimum for eligibility to play in Big Ten Championship," Thamel wrote on Twitter.  "The rationale is expected to be that even if Ohio State lost to Michigan this week, they'd still be the East Division representative because of a tiebreak."
When the Big Ten published a modified eight game schedule for the 2020 season, it established a rule requiring that teams play at least six games to qualify for the Big Ten championship game.
On Tuesday Ohio State's game against Michigan was canceled, meaning the Buckeyes (5-0) were unable to reach the six-game requirement.
That development temporarily put Indiana in the Big Ten championship game — until today's vote by the Big Ten athletic directors.
Although it won't be confirmed by the league until next week, Indiana is now expected to play Iowa in week nine, either in Iowa City or Bloomington.  That game could be either on Friday, Dec. 18 or Saturday, Dec. 19.
The IU football program paused all team activities on Tuesday due to a spike in COVID-19 cases within the program.
UPDATE:  Big Ten Makes it Official, Dolson Comments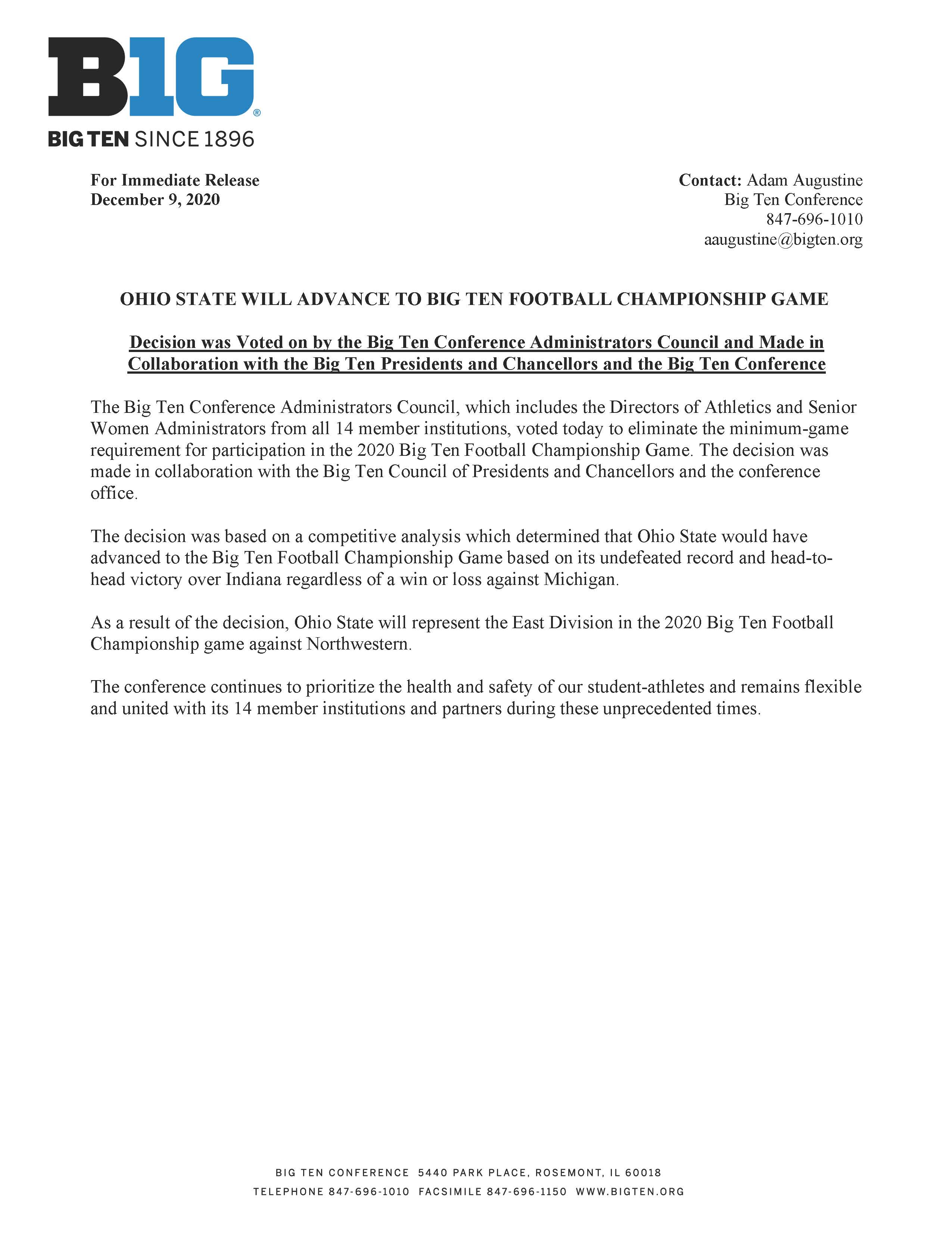 Indiana AD Scott Dolson responded once the official word came down from the Big Ten.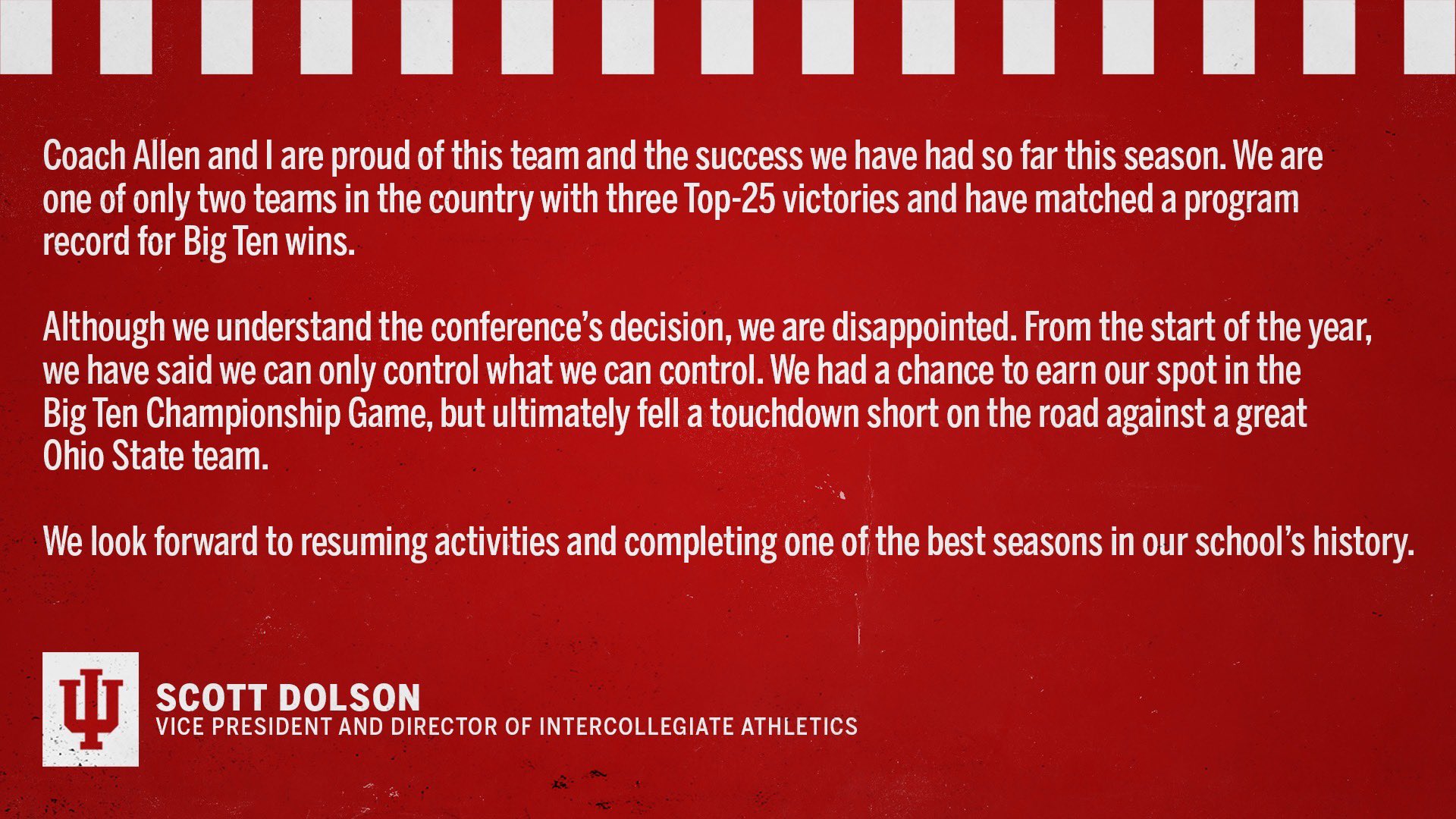 ---
Find us on Facebook:  thedailyhoosier
The Daily Hoosier –"Where Indiana fans assemble when they're not at Assembly"
Seven ways to support completely free IU coverage at no additional cost to you.