Race Thompson signed an NBA Summer League contract with the New York Knicks in June.
But the six-year IU basketball power forward never made an appearance, leaving fans wondering what happened.
On Tuesday afternoon, the Minnesota native revealed how his Summer League opportunity was derailed.
"Fractured my right tibia plateau two months ago," Thompson wrote on his Instagram account.  "Imma be back and better than ever, trust that!  Been off the grid and wanted to give a little update."
Thompson had multiple workouts during the spring with NBA teams, including his hometown Minnesota Timberwolves.  He eventually signed with the Knicks, an organization IU head coach Mike Woodson both played for and coached.
In five seasons for the Hoosiers, Thompson averaged 7.7 points, 5.5 rebounds, 1.0 assists, 0.9 steals, and 0.8 blocks per game across 130 appearances for IU. He started 91 of his final 92 contests. He shot 51.1% (340-of-744) from the floor and 64.6% (204-of-316) from the free throw line in his career.
Thompson dealt with multiple setbacks during his IU career, including a major concussion during the 2018-19 season, and a knee injury in 2022-23.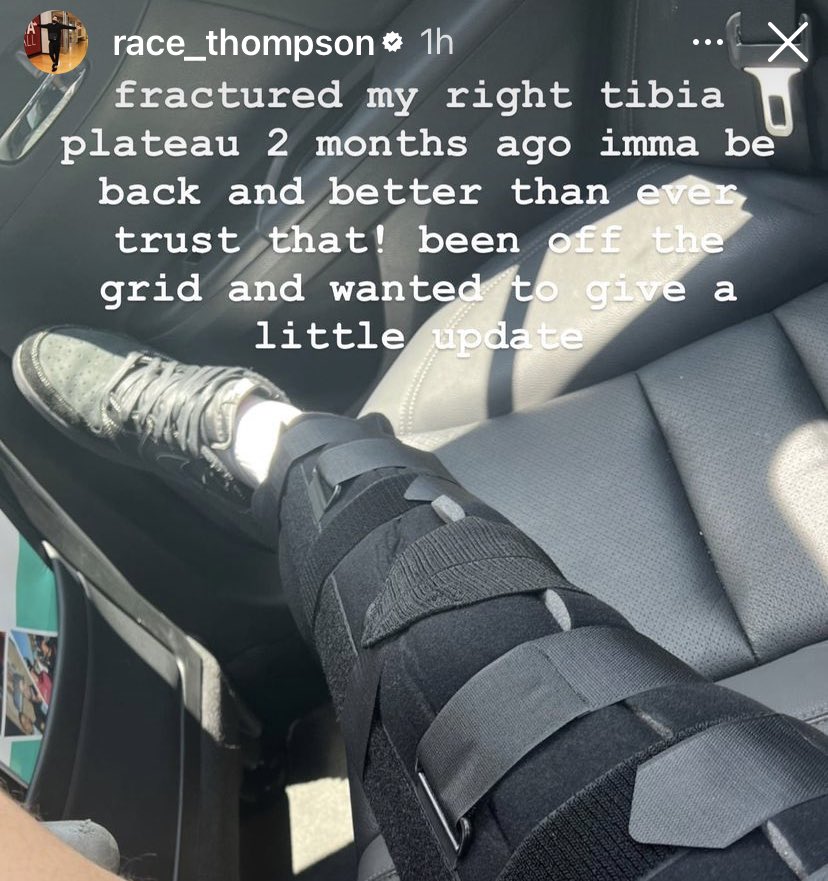 The Daily Hoosier –"Where Indiana fans assemble when they're not at Assembly"