Indiana captain and All-American linebacker Micah McFadden has decided to forego a fifth year of eligibility and declare for the NFL Draft.
The 6-foot-2 McFadden was named All-Big Ten three times (2019-2021) and earned multiple All-American honors following the 2020 season.
For the 2021 season McFadden had 77 tackles including 15.5 for a loss and 6.5 sacks.  He broke up three passes and both forced and recovered a fumble.
Over 42 games the Tampa, Fla. product finished his IU career with 216 tackles, 36 tackles for loss, 14 sacks and four interceptions.  He is seventh all-time in program history in tackles for loss, and he led the team in tackles each of the last three seasons.
"I could never express the gratitude I have for the opportunity to play this great game for such a prestigious school like Indiana University," McFadden wrote in a Twitter post.
McFadden was an unheralded recruit coming out of Plant High School.  According to the 247Sports Composite, he was the 1,986 ranked player in the 2018 class, the No. 139 outside linebacker, and the No. 316 player just in the state of Florida. He was the lowest rated scholarship player in Indiana's 2018 class.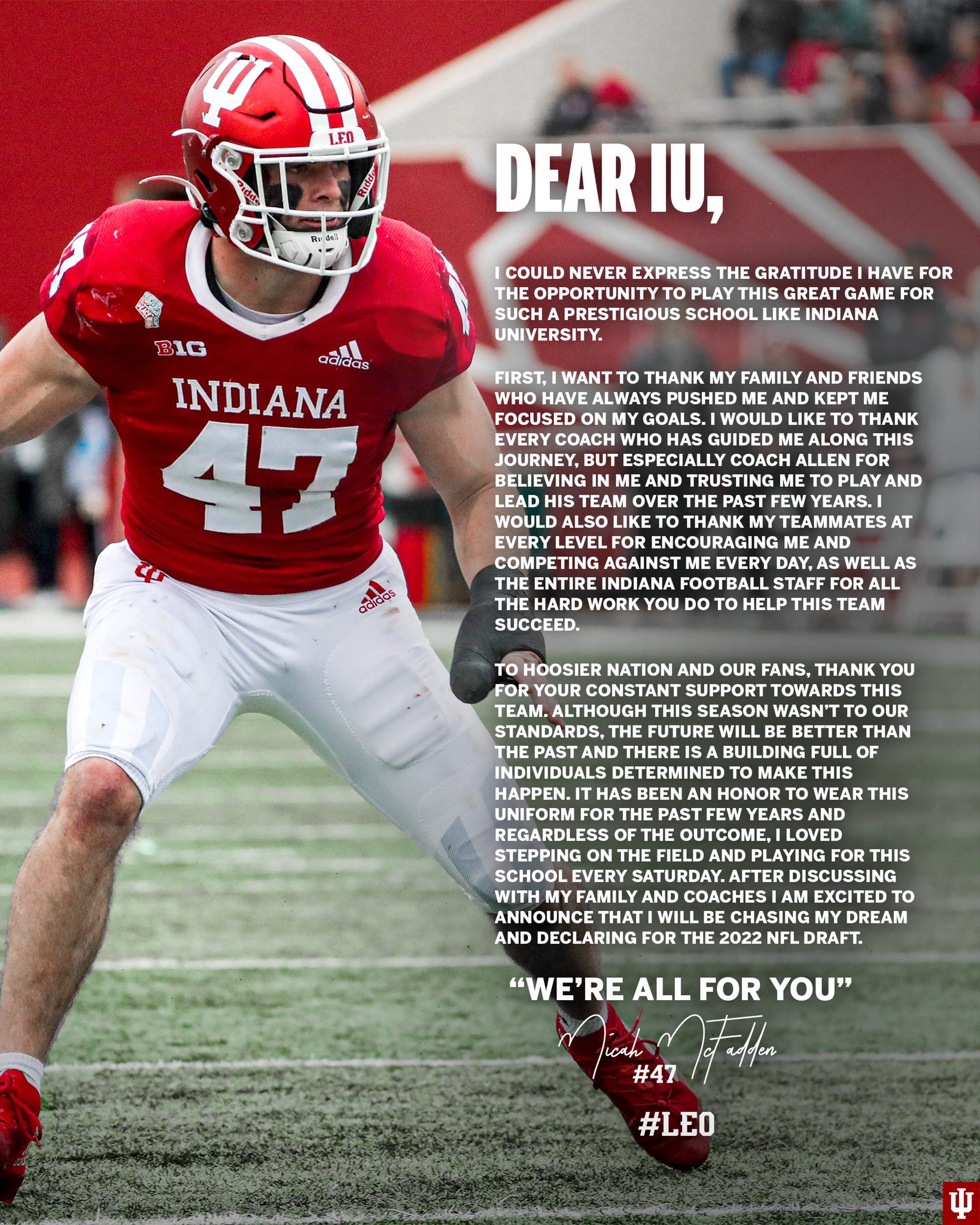 The Daily Hoosier –"Where Indiana fans assemble when they're not at Assembly"