The NBA has announced 78 players who are expected to attend the NBA Draft Combine, scheduled for May 15-21 in Chicago.
Among them are Indiana's Trayce Jackson-Davis and Jalen Hood-Schifino, both of who are expected to be drafted in June.
Hood-Schifino is projected to go in the first round.  The most recent mock drafts project a wide range of options for the one-and-done IU guard, with the most favorable we've seen at pick No. 11 overall, and the least favorable at No. 27.
Jackson-Davis, IU's all-time leader in rebounds and blocked shots, projects anywhere from No. 27 in the first round to No. 40 overall in the second.
Joining Jackson-Davis and Hood-Schifino as Combine invitees from the Big Ten are:
Jett Howard, Michigan
Coleman Hawkins, Illinois
Zach Edey, Purdue
Kobe Bufkin, Michigan
Seth Lundy, Penn State
Kris Murray, Iowa
Jalen Pickett, Penn State
Brice Sensabaugh, Ohio State
Terrence Shannon, Illinois
The early entry withdrawal deadline for underclassmen that wish to maintain their collegiate eligibility is May 31.
The 2023 NBA Draft is June 22 at the Barclays Center in Brooklyn, N.Y.
The full list of Combine invitees is below.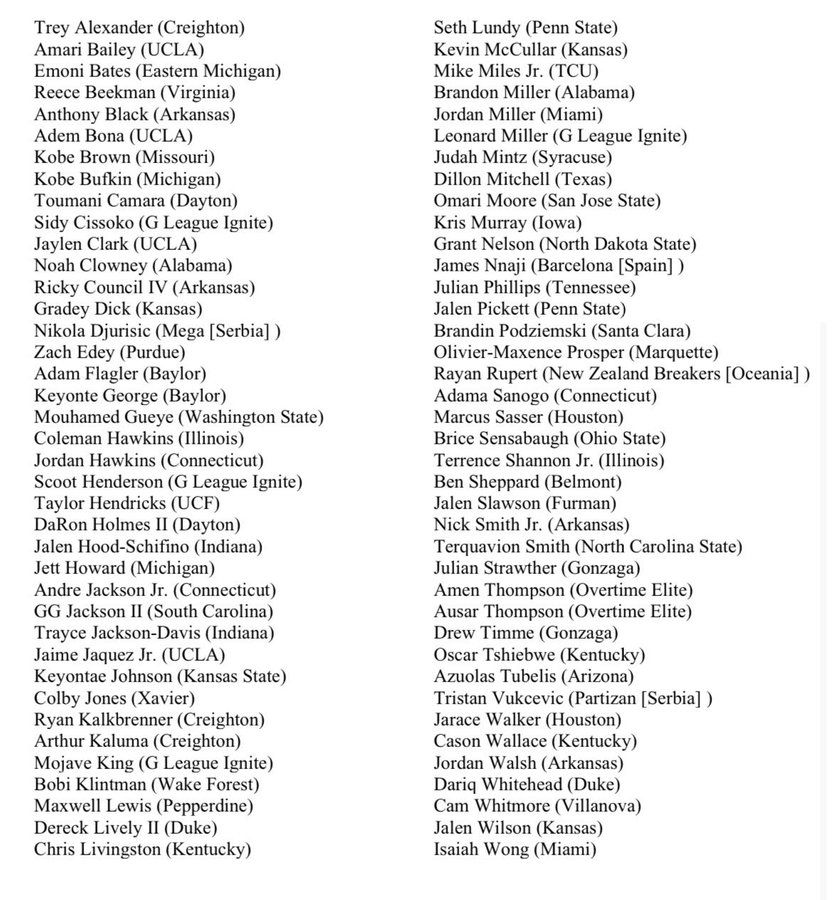 The Daily Hoosier –"Where Indiana fans assemble when they're not at Assembly"