The 2022 season may not have quite lived up to the program's standards, but Indiana's primary postseason objective is still on the table.
For the ninth straight season, the IU men's soccer program has earned a national seed in the NCAA Tournament.
The Hoosiers (10-4-6) are the No. 13 seed in the annual event and will host their first contest.
Overall, Monday's selection marks IU's 36th straight invitation to the NCAA Tournament, and their 47th overall appearance.  They are the only program that can claim national seeds in each of the last nine seasons.
Indiana will get a first round bye and will face the winner of Saint Louis vs. Memphis on Sunday, Nov. 20.  The Hoosiers will host that contest at Bill Armstrong Stadium next Sunday.  The match time has not been announced.
Here is Indiana's quadrant of the bracket, released by the NCAA.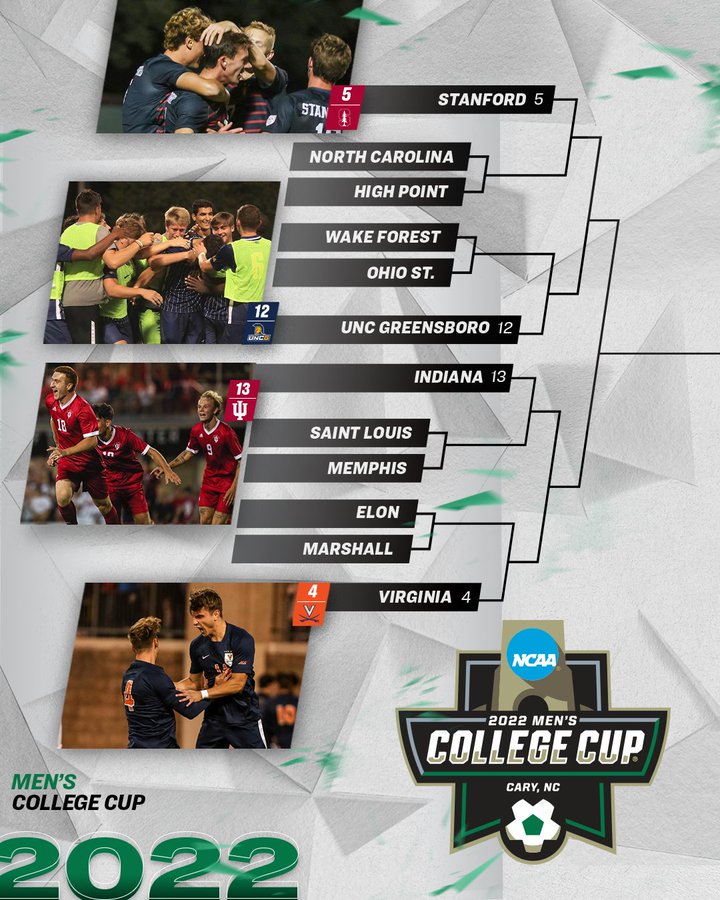 The 2022 championship field consists of 48 teams with the tournament running from Nov. 17 through Dec. 12. The NCAA College Cup, consisting of the national semifinals and finals, will be held in Cary, North Carolina. Indiana has appeared in the College Cup 21 times, winning the national title on eight occasions.
The full 48-team bracket can be viewed HERE.
The Hoosiers played one of the toughest regular season schedules in the country as its first six matches included four ranked opponents and four opponents that made the 2021 NCAA Tournament. IU went 4-3-1 against ranked foes. Of its four losses, three were to ranked teams, two came against RPI top-five teams and one in the Big Ten Tournament final.
Although the Hoosiers had a chance to claim a share of the Big Ten regular season title with a win on the final day of the season, they lost and finished fourth in the league standings.  They made it to the championship game of the Big Ten Tournament on Sunday, but came up short against Rutgers.
IU was the only Big Ten program that competed for both the regular season and tournament titles on each of their final days.  Of four Big Ten teams that earned bids into the national tournament, IU is the only national seed.
---
The Daily Hoosier –"Where Indiana fans assemble when they're not at Assembly"