As reported earlier this week, the current Big Ten East/West divisional scheduling format will continue for one more year.
Here is the new schedule, as reported on the Big Ten Network on Wednesday afternoon.
Sept. 2 – Ohio State
Sept. 9 – Indiana State
Sept. 16 – vs. Louisville (Lucas Oil Stadium)
Sept. 23 – Akron
Sept. 30 – at Maryland
Oct. 7 – OPEN
Oct. 14 – at Michigan
Oct. 21 – Rutgers
Oct. 28 – at Penn State
Nov. 4 – Wisconsin
Nov. 11 – at Illinois
Nov. 18 – Michigan State
Nov. 25 – at Purdue
The new 2023 schedule is largely the same as the first version released in 2018, with the primary update being the dates and locations of the Michigan and Michigan State games.  The 12 opponents are unchanged.
The 2023 football season kicks off the conference's new media rights agreements with CBS, FOX/FS1, Big Ten Network, NBC and Peacock.
According to a release by the league, selected Saturday games in the 2023 season may be adjusted to select Fridays and other special dates, including Labor Day Sunday and Black Friday.
The 2024 football schedule will be announced in the future, the league says.  In 2024 the Big Ten welcomes USC and UCLA, and it is expected to substantially overhaul its approach to scheduling.
To see all of Indiana's future games through 2031, GO HERE.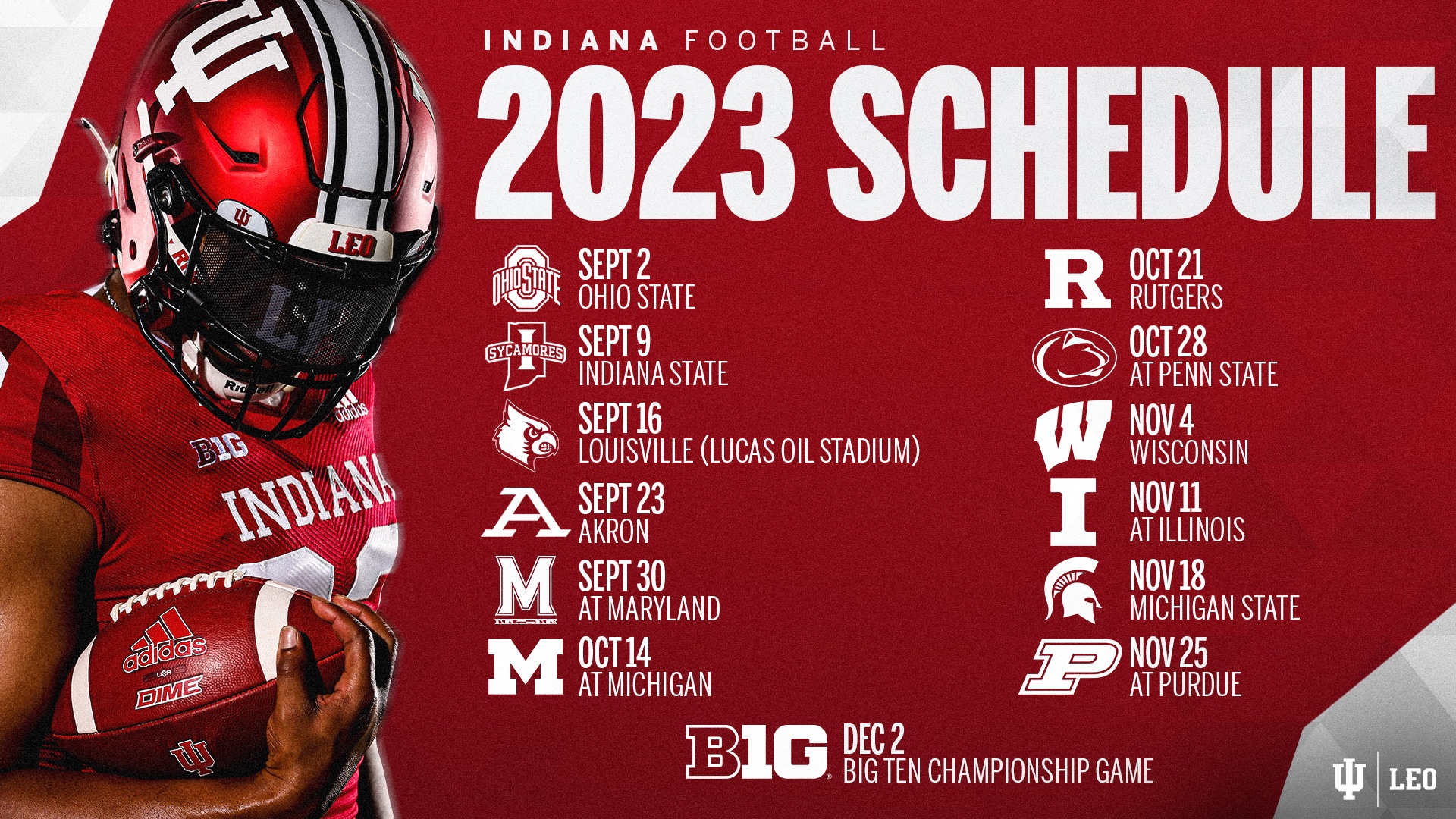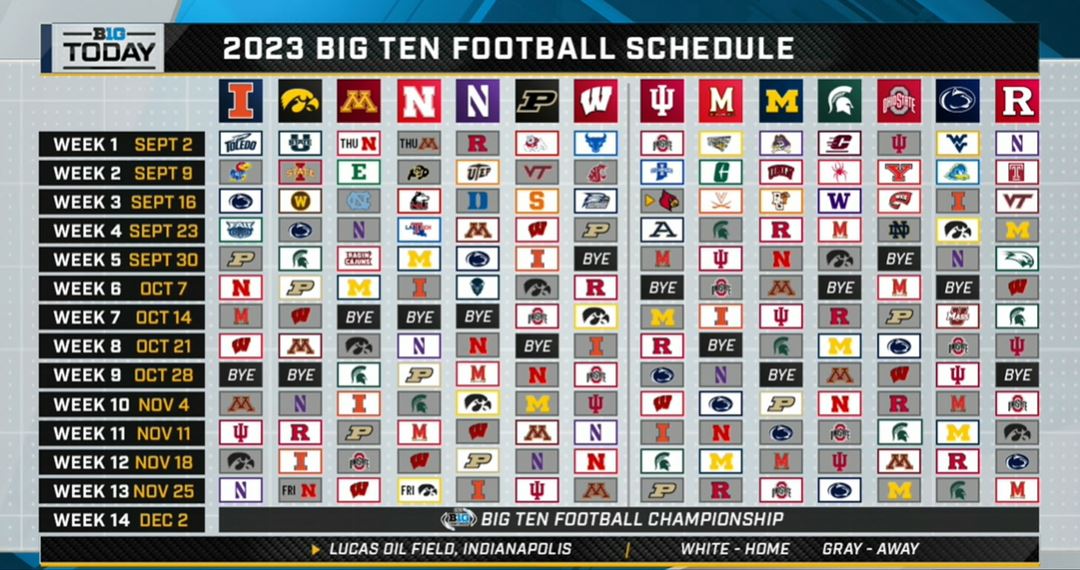 ---
The Daily Hoosier –"Where Indiana fans assemble when they're not at Assembly"