Every ounce of optimism for Indiana's 2021 season comes with a drop of caution.
The Hoosiers will likely start the 2021 season as a top-15 team, but will they kick-off in just three and a half months on Sept. 4 at Iowa with Michael Penix, Jr. as their starting quarterback?
The message from inside the program has been consistent over the last couple months — Indiana expects Penix to be fully recovered from a second tear of his right knee's ACL on Nov. 28 when they open the new campaign in Iowa City.
"In my mind, you're not going to put him out there unless he's 100 percent ready to go," IU head coach Tom Allen told the media a few weeks ago. "I believe that will be the case on Sept. 4, but I'm not a fortune teller and I don't know what the future holds.
While a nine month recovery window is typically enough time for a player to complete a full recovery from an ACL injury, it isn't a sure thing.  Penix did not participate meaningfully in the spring of course, as backup Jack Tuttle led the way during Indiana's 15 practice sessions.
Offensive coordinator Nick Sheridan spoke two weeks ago with the media, and he indicated that both he and Penix believe the All-Big Ten quarterback is on the right track.
"Mike's doing great. He's recovering and rehabbing, and he's doing a real good job," Sheridan said on April 29 when he met with the media. "I feel comfortable with where he's at, and I think he feels the same way."
As has been the case during each of Penix's last three offseasons, he is rehabbing rather than focusing solely on development.  But Penix has improved each year at IU, and Sheridan believes a well thought out spring and summer will help him continue that trajectory once again despite the obvious challenges with the knee.
"It will be big for Mike," Sheridan said of the coming months prior to the season opener. "We were just talking about this the other day. Mike's development has been unique because in the offseasons he's been here, he's always been recovering from surgery.
"I feel confident in our ability to do some things fundamentally for him this summer, get him back throwing, doing some drill work. Maybe as we get closer toward August it will be more normal, but we want to be smart about that. We want to make sure he's healthy and ready to go."
Penix posted photos on his Twitter page Saturday evening that suggests at a minimum he is throwing the football and confident with putting some degree of stress on his knee.
"Hope for da best, prepare for da worst, however it come just know that I'm READY," Penix said in his post.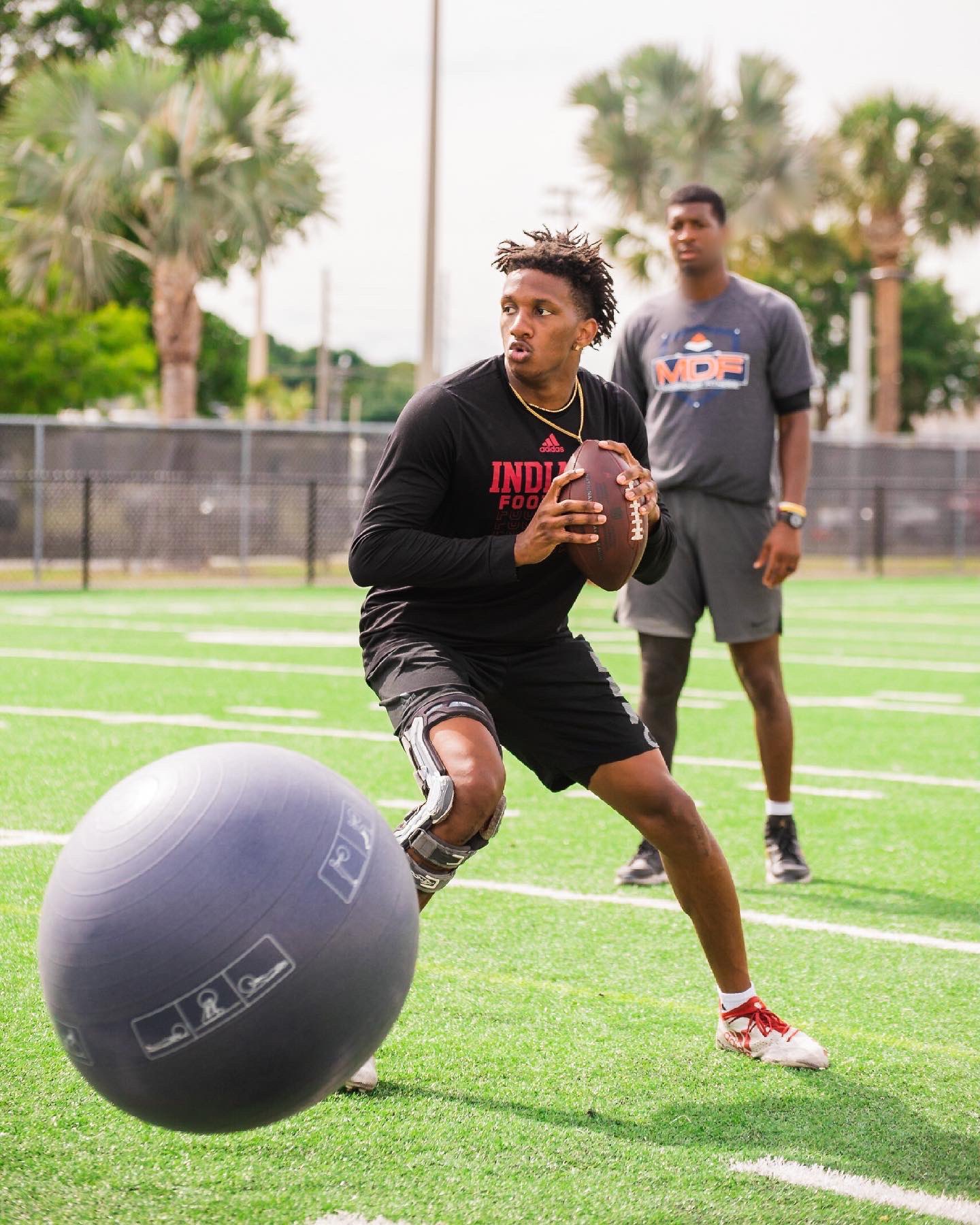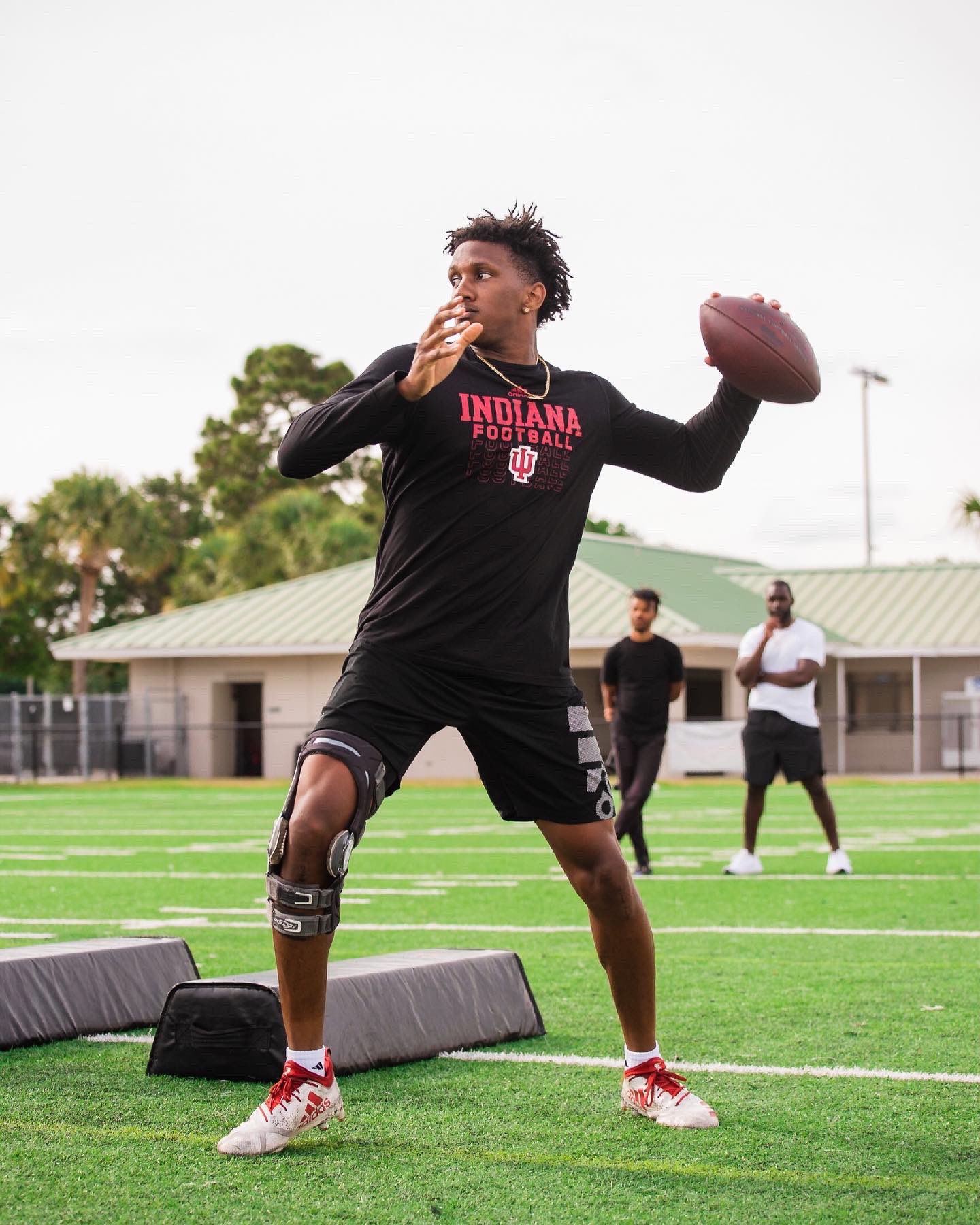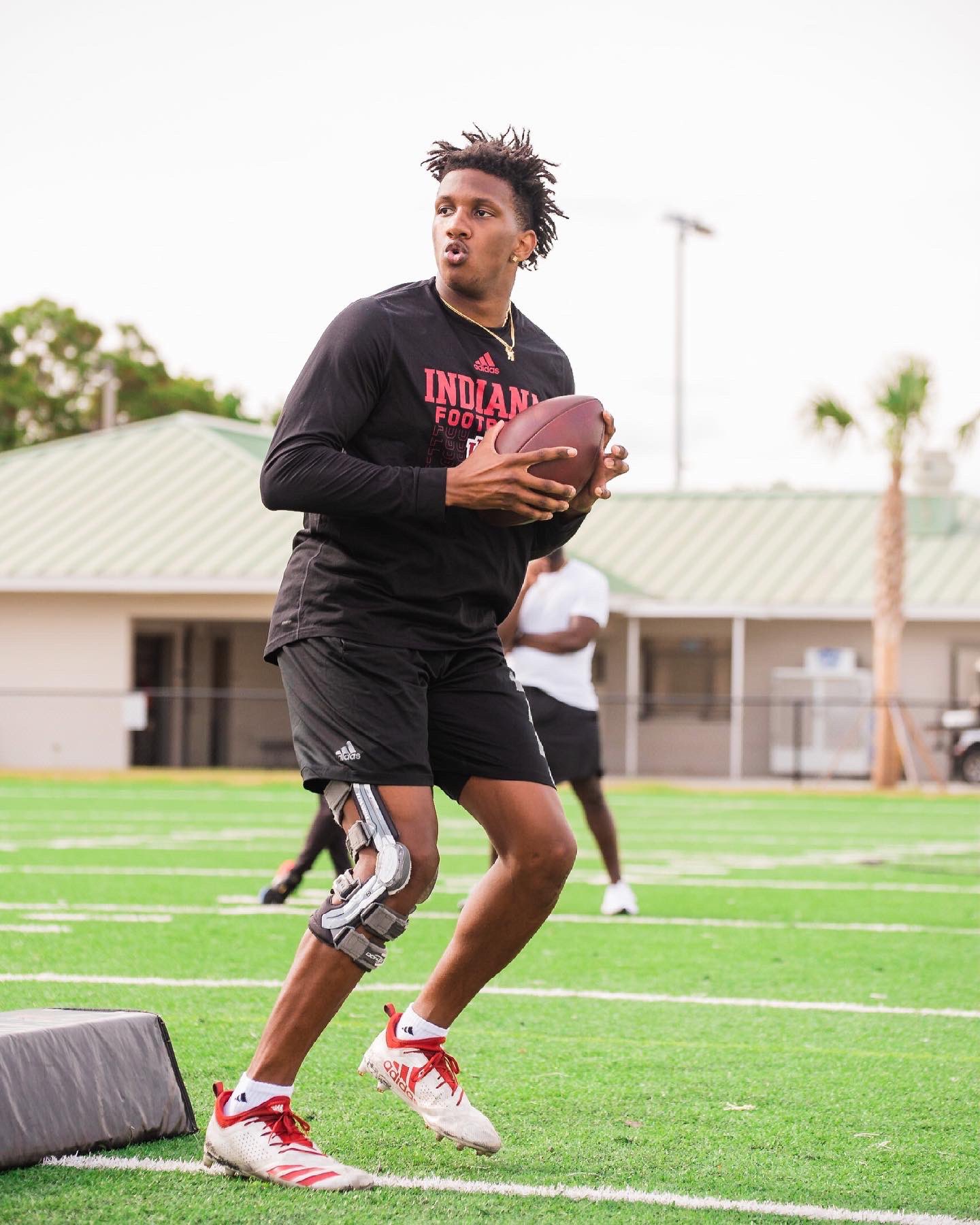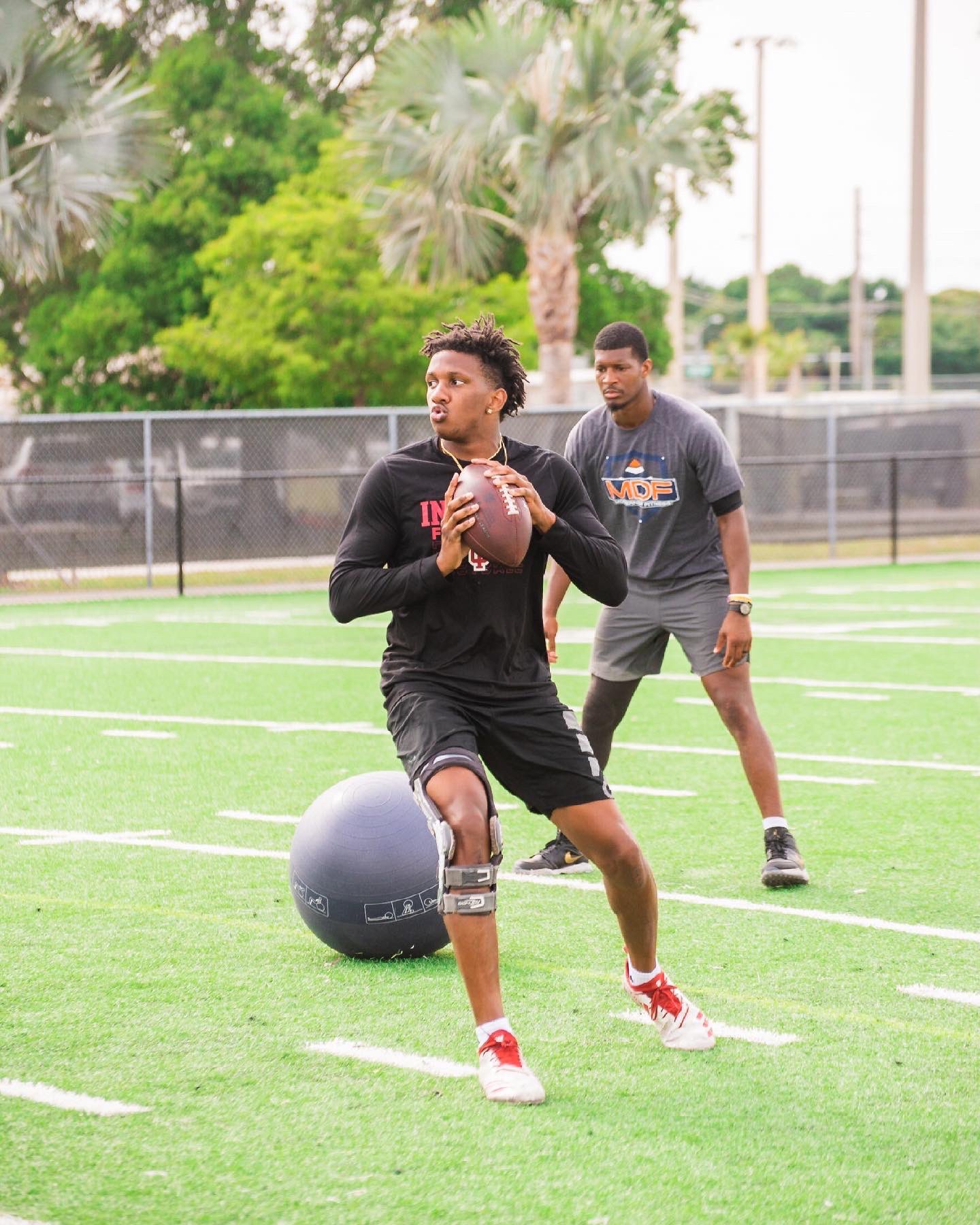 Penix tore the ACL in his right knee in 2018, suffered a shoulder injury that required surgery in 2019, and reinjured the right knee in 2020.  While he is no doubt frustrated with the setbacks, Penix has persevered each time.
That is is something that has inspired even his coaches.
"I admire Mike for his toughness, for the things he's had to go through since he's been a player here," Sheridan said. "Some of the mental toughness he's show to go through the injuries he's had, and to have an upbeat attitude, it is inspiring, and I admire him for that. He's a special player and a special person, not just to me but my family and our staff. We're excited about Mike, and we know he's got a big summer ahead."
While the photos don't confirm anything specific with Penix's rehab, they do align with the general narrative that he is progressing.  Dropping back in the pocket and throwing the ball puts stress on the knee, and in Penix's case his right knee is on his plant leg.  So it is no small thing to see him dropping back and throwing the football.
It supports what the staff has been telling us for months.  Penix is locked in on yet another return this fall.
"He's working extremely hard right now, and doing everything the right way," Allen said. "He's been very diligent in his rehab and the doctors feel really good about his progression. We feel like he'll be ready to go."
---
Find us on Facebook:  thedailyhoosier
The Daily Hoosier –"Where Indiana fans assemble when they're not at Assembly"
Seven ways to support completely free IU coverage at no additional cost to you.