Tom Allen has been named the Werner Ladder American Football Coaches Association FBS National Coach of the Year, receiving the honor during the AFCA Convention awards on Tuesday.
Allen joins Bo McMillin (1945) and John Pont (1967) as the only Indiana coaches to be named national coach of the year by the AFCA.
"Tom is very deserving of this honor, which recognizes the remarkable job that he has done in propelling our football program to a level of success that we have not enjoyed in decades," IU athletic director Scott Dolson said in a press release. "I'm particularly pleased that this honor comes from the AFCA and his fellow coaches, who appreciate the outstanding job that Tom has done with our program. This is a great day for not only Tom and our players, but also our department and Indiana University."
Allen was named Big Ten Coach of the Year by both the coaches and the media. The Hoosiers finished 6-2 this season with a loss to Ole Miss in the Outback Bowl. Their No. 12 finish in the Associated Press Poll is the highest since they finished No. 4 in the 1967 poll the year they lost in the Rose Bowl.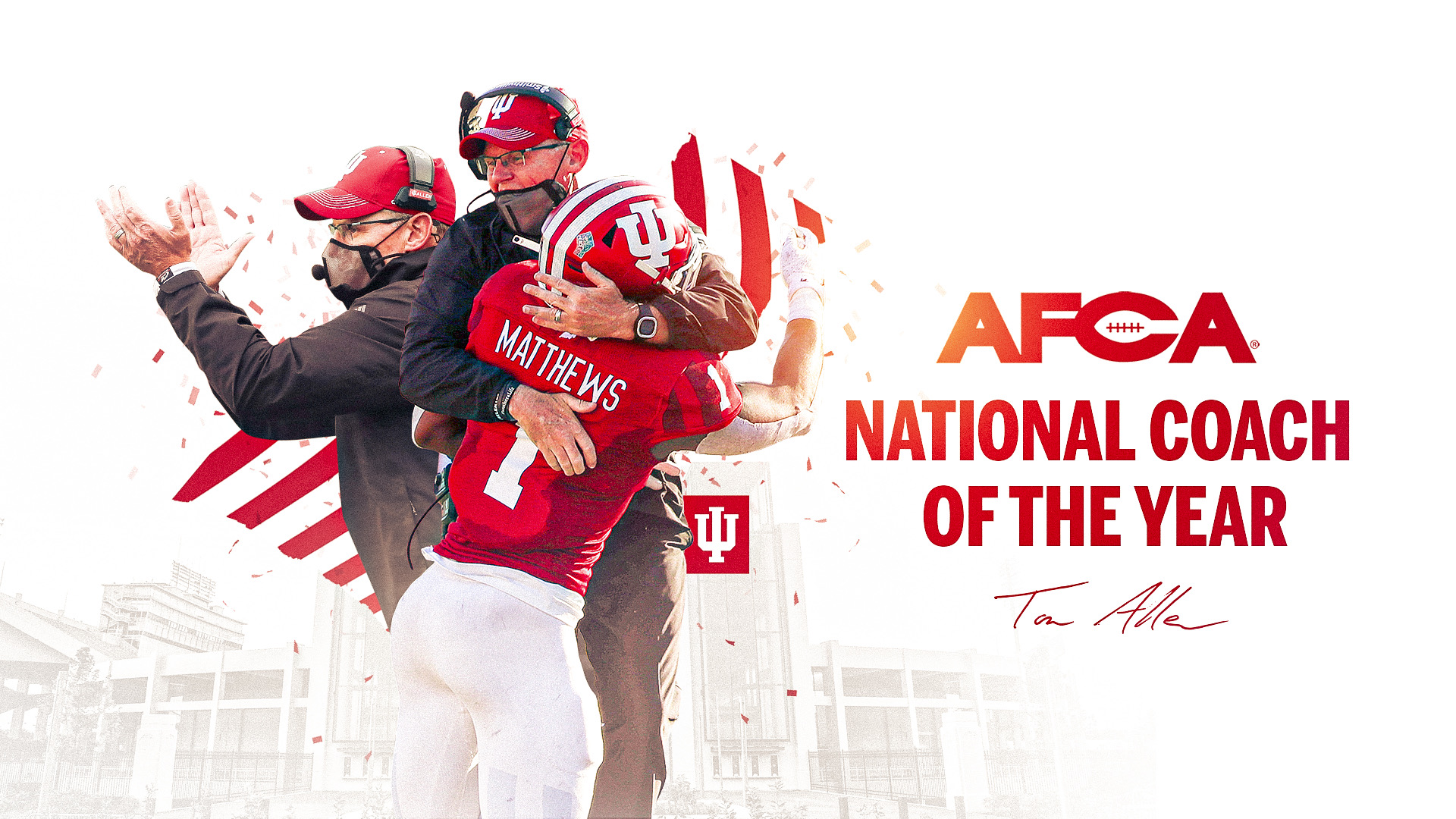 GO HERE to watch a video of the virtual award presentation.
You can follow Dustin Dopirak on Twitter HERE
---
Find us on Facebook:  thedailyhoosier
The Daily Hoosier –"Where Indiana fans assemble when they're not at Assembly"
Seven ways to support completely free IU coverage at no additional cost to you.