Rather than retire the jersey of a legend, Indiana has decided to honor one of the program's most iconic players in a unique way.
"We have begun a new tradition at Indiana that I'm excited about, honoring George Taliaferro in a very specific way" IU football coach Tom Allen said at the Big Ten media day last week.
Often referred to as the "Jackie Robinson of the NFL", Taliaferro was the first African-American drafted into the NFL. The Chicago Bears took him with their 13th round pick in 1949.
As a freshman at IU, Taliaferro became the first African-American to lead the Big Ten in rushing (719 yards) as Indiana finished the 1945 season undefeated at 9-0-1 and Big Ten champions.  After serving in the Army, he led the Hoosiers in rushing and passing yards in 1948.
The Gary, Ind. product was also was the team's punter every year and he averaged a program record at the time of 40.6 yards per kick in 1948. A true jack-of-all trades, Taliaferro still owns the seventh most punt return yards in program history, and he is fourth all-time in interception return yards.
"We are going to award a George Taliaferro award each year, and it may be cumulative based on the age of the recipient, to wear No. 44 in honor of George Taliaferro, and Aaron Casey is going to be our first recipient of that award, so he's going to change from 46 to 44."
From Douglasville, Ga., Casey appeared in all 12 games in 2021 and made the first start of his career against Rutgers.  For the season he totaled 25 tackles, 13 solo, one for loss, and one quarterback hurry.  He collected a career-high eight stops, one for loss, vs. the Scarlet Knights.
"What a honor to represent the legacy of Mr. George Taliaferro," Casey wrote on his Twitter page.
Even for a star athlete, transitioning from life in Gary to racially segregated Bloomington came with significant challenges in the 1940s. Taliaferro couldn't live in the dorms and was only allowed on the IU campus to attend classes and football practice. When he went to class, he couldn't sit in the front row.  When he went to the movies he was ordered by a sign to sit in a separate section.
Taliaferro passed away in 2018 at the age of 91.  Indiana erected a statue in his honor outside of Memorial Stadium in 2019.  After his passing in 2018 and in connection with the statue dedication in 2019, the entire team wore his No. 44 on their helmets.
Now Taliaferro's No. 44 will carry new significance.
"It's just a way for us to honor a tremendous man that we have a statue of that sits outside of our stadium at the north end zone," Allen said.  "All the players get a chance to walk past that statue as they enter our facility, and we'll be able to pick a young man that embodies his trailblazing spirit, his toughness, his athleticism, his character and his leadership.
"I think Aaron Casey, who we all call Ace, we think he is a great representative to be the inaugural recipient of the George Taliaferro award.  He has a couple years of eligibility, so he'll wear that for the next two years, and when he graduates, we'll award it to the next player.  George played on both sides of the football, so we feel like it's a universal award that can go to any of the guys that represent his spirit and character, and I'm really excited about that."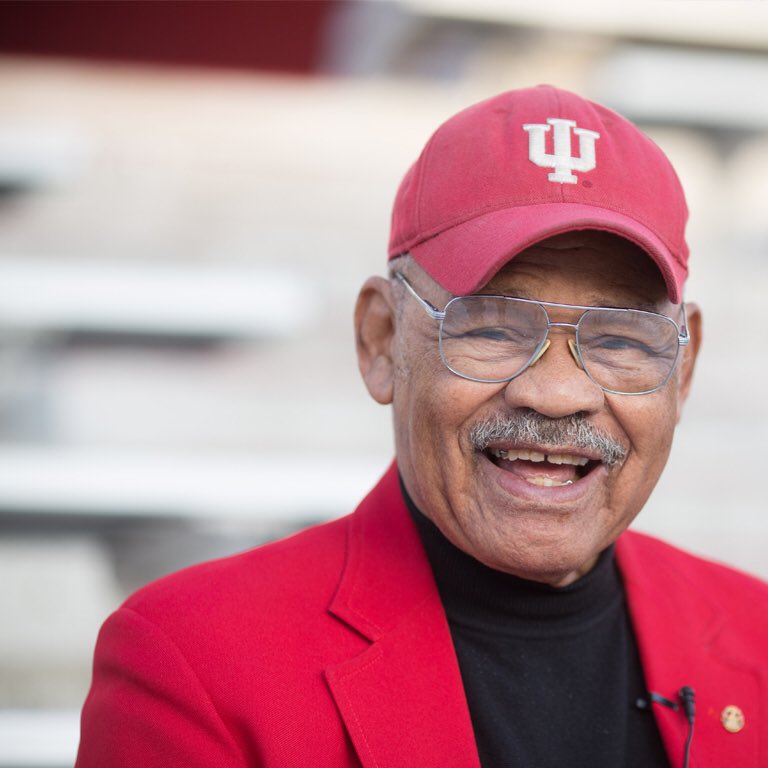 The Daily Hoosier –"Where Indiana fans assemble when they're not at Assembly"