Indiana brought in a program record recruiting haul on Wednesday, but at least for now one key piece of the 2022 puzzle remains unsigned.
Much has changed since Indianapolis (Lawrence North H.S.) senior wide receiver Omar Cooper, Jr. verbally committed to Indiana over the summer.
From then to now, IU has a new offensive coordinator, a new situation at quarterback, and just generally an entirely new outlook after a disappointing 2-10 season.  The changes, many of which have come in just the last few weeks, led Cooper to decide he needed a bit more time to take it all in.
"There have been several changes since we committed, so we needed to have a few conversations and some questions answered before we felt comfortable," his father Omar Cooper, Sr. told The Daily Hoosier.
Some of the change lines up favorably for Cooper, who is a 4-star recruit according to all the major outlets.  He is the only class of 2022 wide receiver for Indiana, and the Hoosiers have had five wideouts leave the program via the transfer portal.  So the path to playing time has been accelerated.
But still, the Cooper family has had to navigate the unknowns, and that started with new offensive coordinator Walt Bell.
"We did our homework on him (Bell), so we wanted to know, has he seen my son play, what were his thoughts, how he thought he would use my son, what were his plans to develop (Donaven) McCulley, and probably most importantly my son wanted to get to know him and try to build a relationship with him," Cooper, Sr. said.
Cooper was teammates at Lawrence North with Indiana freshman quarterback Donaven McCulley, so there is comfort in that relationship and playmaking duo.  But Cooper also liked the fact that he had a talented quarterback in his own class, and of course Michael Penix, Jr. left via the transfer portal as well.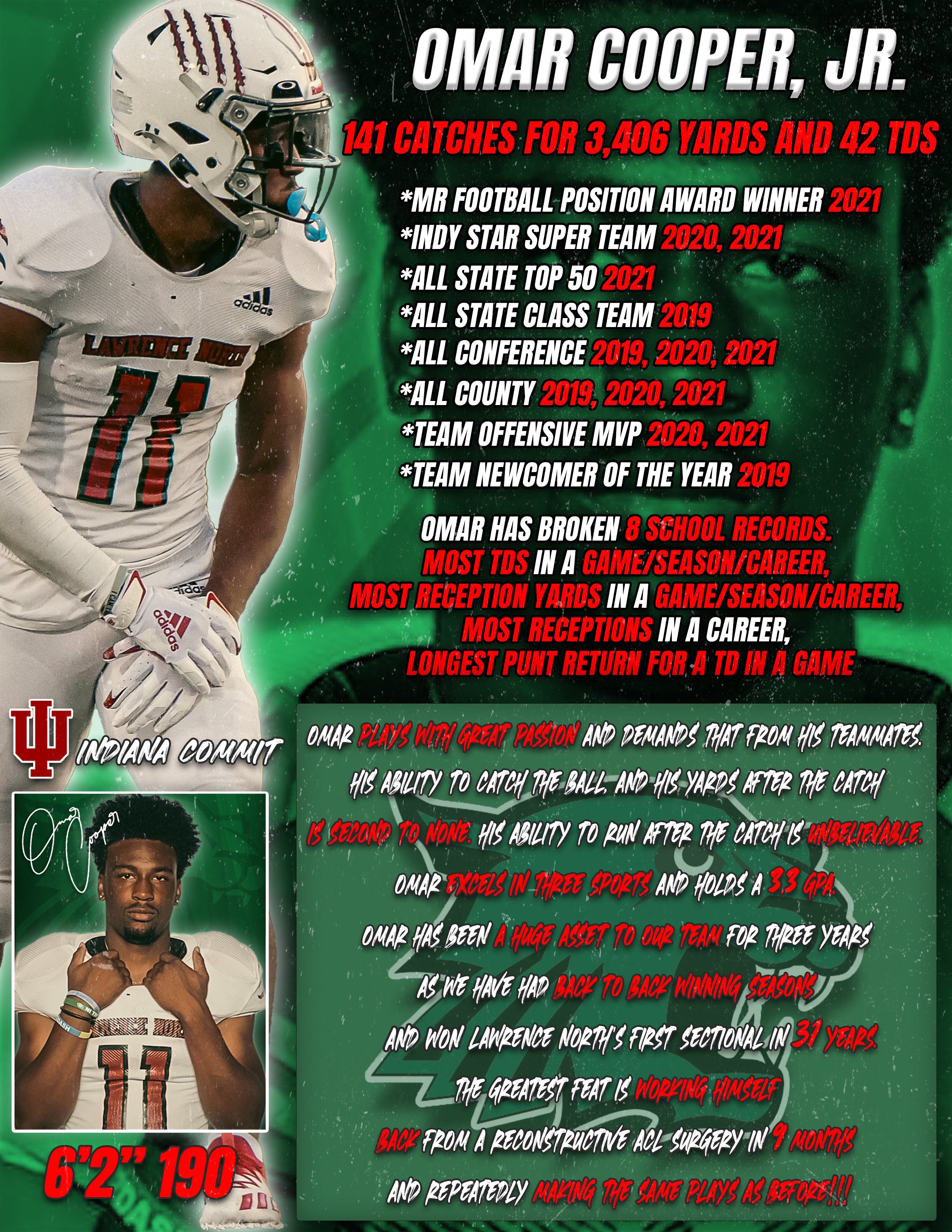 Head coach Tom Allen said on Wednesday that IU intends to land a new class of 2022 quarterback along with a new veteran via the portal.  The whole situation has Cooper's attention.
"Definitely, that was another huge concern after Josh Hoover decommitted," Cooper, Sr. said when asked if they were paying attention to Indiana's quarterback situation.
While a top-300 4-star wide receiver is bound to attract plenty of attention, Cooper, Sr. says for now the focus is on continuing to evaluate the new state of affairs in Bloomington.  That is a process that could run until early February, but could end much sooner.
Perhaps even in the next day or so.
"As of now it's still about IU, we just need some things to fall in place and give us comfort," Cooper, Sr. said.  "Not really a timeframe.  I thought if you didn't sign on 12/15 the next signing period wasn't until February, but recently found out there is still today and Friday as well."
---
The Daily Hoosier –"Where Indiana fans assemble when they're not at Assembly"