NEW YORK — Indiana lost to No. 5 UConn by a final score of 77-57 on Sunday afternoon at Madison Square Garden.
UConn led 37-30 at halftime.  IU was led in the game by Malik Reneau with a career-high 18 points.
The three keys to the game, highlights, and final stats are below.  Indiana (3-1) will face either Louisville or Texas at 4:30 p.m. ET back in Madision Square Garden on Monday.
See also:  Mike Woodson postgame.
THREE KEYS TO THE GAME
1. Huskies dominate the glass.  Indiana struggled against low and mid-majors on the glass during their first three games, and things didn't get any better against the high-powered Huskies.  UConn had a massive rebounding advantage — 44-22 overall, 15-4 on the offensive end, and a 16-0 edge in second chance points.  Kel'el Ware had eight boards, but no one else had more than three, and no one other than Ware and Malik Reneau had more than one.
2. No offensive firepower.  The Hoosiers were inefficient from the field, both inside and out. Indiana made just 37.8 percent from the field overall, and 23.1 percent from three.  IU's guards weren't able to create, with just six assists for the game against 12 turnovers.  Everyone other than Reneau was just 10-of-36 (27.8 percent) from the field.
3. Ware struggles against length.  Kel'el Ware's first two field goals came from 3-point range.  But he'd never score inside the arc.  Playing inside against UConn's length, IU's leading scorer struggled throughout the game. He was 0-of-6 from 2-point range after entering the game shooting 79 percent from that part of the floor.  The Hoosiers had utilized Ware as a safety net for second half points throughout their first three games, but he never got it going against the Huskies, who double-teamed him often on post touches.
HIGHLIGHTS
FINAL STATS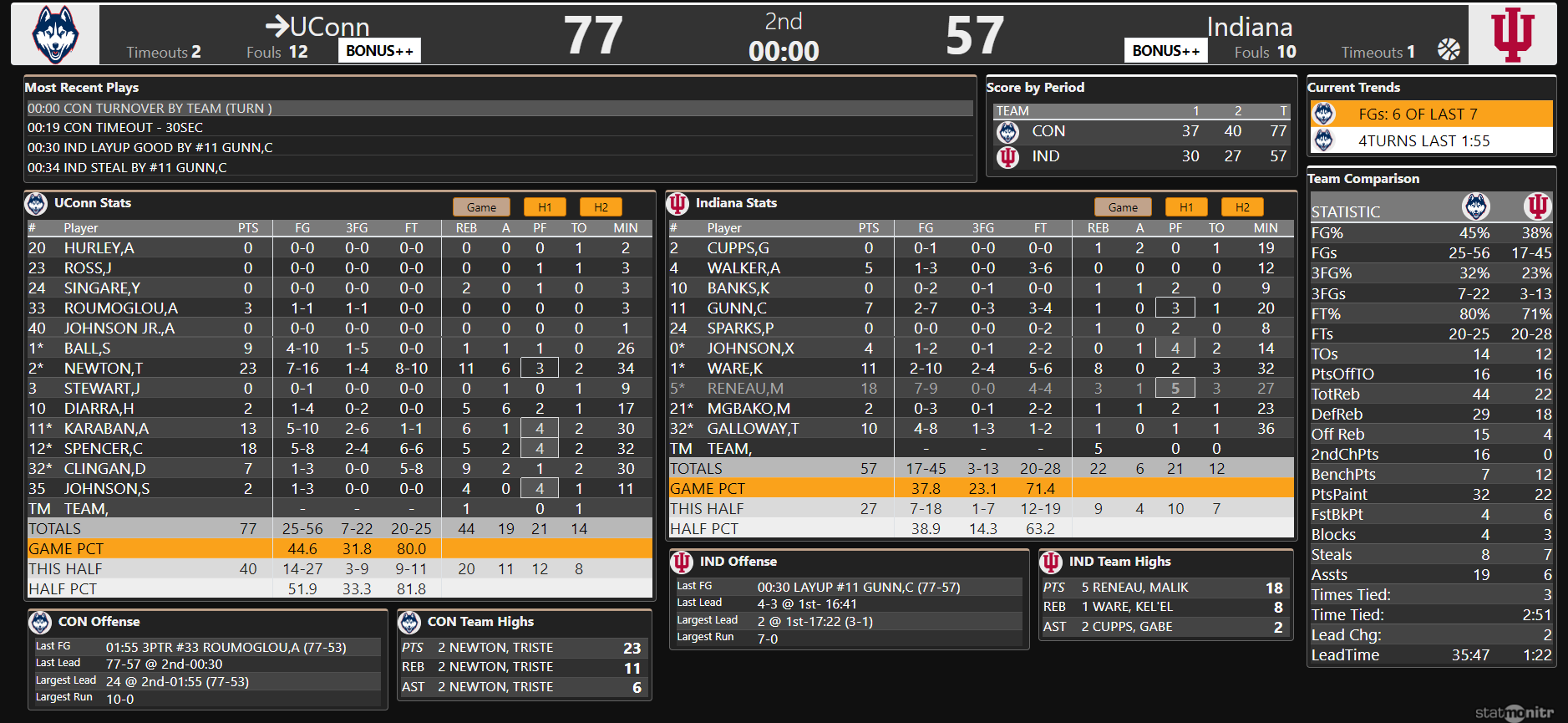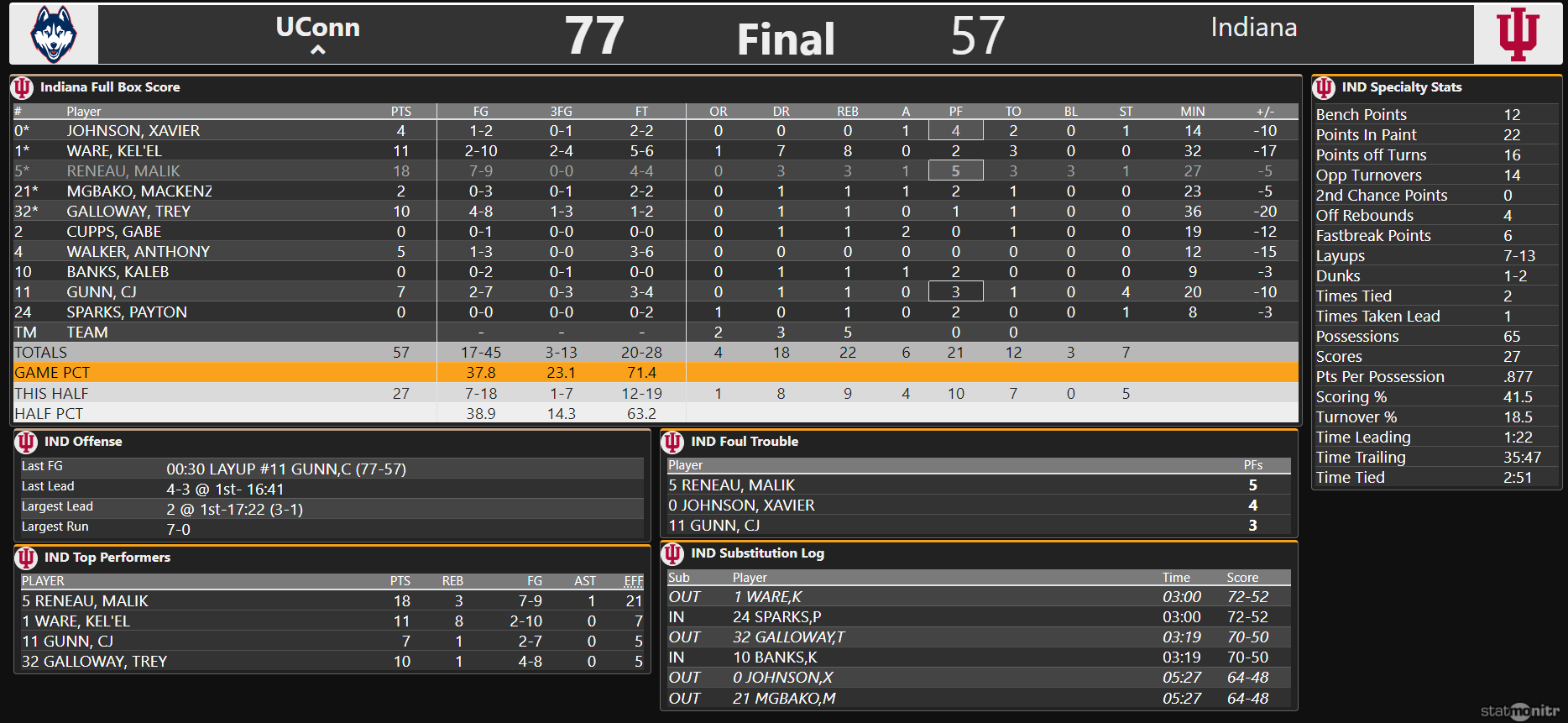 For complete coverage of IU basketball, GO HERE.    
---
The Daily Hoosier –"Where Indiana fans assemble when they're not at Assembly"