6-foot-10 forward Raleigh Burgess thought his 16u Indiana Elite squad had a good shot at winning the Adidas 3SSB title last week in Rock Hill, S.C. when we caught up with him a week ago, and in the end they came through.
Burgess is joined by fellow IU target Travis Perry, Iowa commit Cooper Koch, and in-state rising phenom Flory Bidunga on an Indiana Elite team that was just too good inside and out to handle.
"Good guards, great size, everyone has a great attitude, and the culture (of his Indiana Elite team) is just everything," Burgess told The Daily Hoosier on the first day of the event in Rock Hill.
Indiana head coach Mike Woodson watched the team over the last week, as did assistant coach Brian Walsh.
The Adidas title was just the latest accomplishment for Burgess, who individually has taken major steps forward with his game, and a wave of high major college coaches have noticed.
A Cincinnati, Ohio product, Burgess has received offers from Clemson, Wisconsin, Xavier, Ohio St, Wisconsin, Ohio, Dayton, Iowa, Purdue, Charleston, Penn St, Wake Forest, Indiana, Cincinnati, & Ole Miss, with most of them coming in the last month.  He also entered the national rankings recently when Rivals slotted him in as the No. 120 overall prospect in the class of 2024.
"It's exciting, and it's also humbling knowing not many kids get to do it," he told The Daily Hoosier of the sudden wave of attention.
At 6-foot-10 with a versatile inside-out game, Burgess believes its his modern skill set that has attracted so many coaches this spring and summer.  He said he has made around 40 percent of his 3-point attempts both in high school (Sycamore H.S.) and with Indiana Elite.  Burgess considers himself a stretch-four at the next level.
"It's a combination of my size, knowledge of the game, and my ability to shoot with my size, it all just mixes in," Burgess said has been the consistent message from the coaches who have offered recently.
When it comes to Indiana, Burgess came to two games on unofficial visits during the 2021-22 season.  A gentle nudge from a fan in his corner helped IU's cause.
"My mom actually went to Indiana for a graduate degree, so she also likes Indiana," Burgess said.
Burgess' mother was wearing red and white in a photo he took with her during his most recent visit last month.  This time he got a behind the scenes look at the program during a more quiet time, and he left with an offer.
"It was awesome, Coach Walsh sat us down with Coach Woodson as soon as we got there,  The entire coaching staff was super nice and friendly.  We also did some tours of the facilities and campus, we did a photo shoot and we watched some film," Burgess said of his day in Bloomington.
With his stock rising, Burgess is still early in his process and just taking everything in at this point.  But he said he would like to get back to Indiana, either for another visit this fall, or to another game during the 2022-23 season.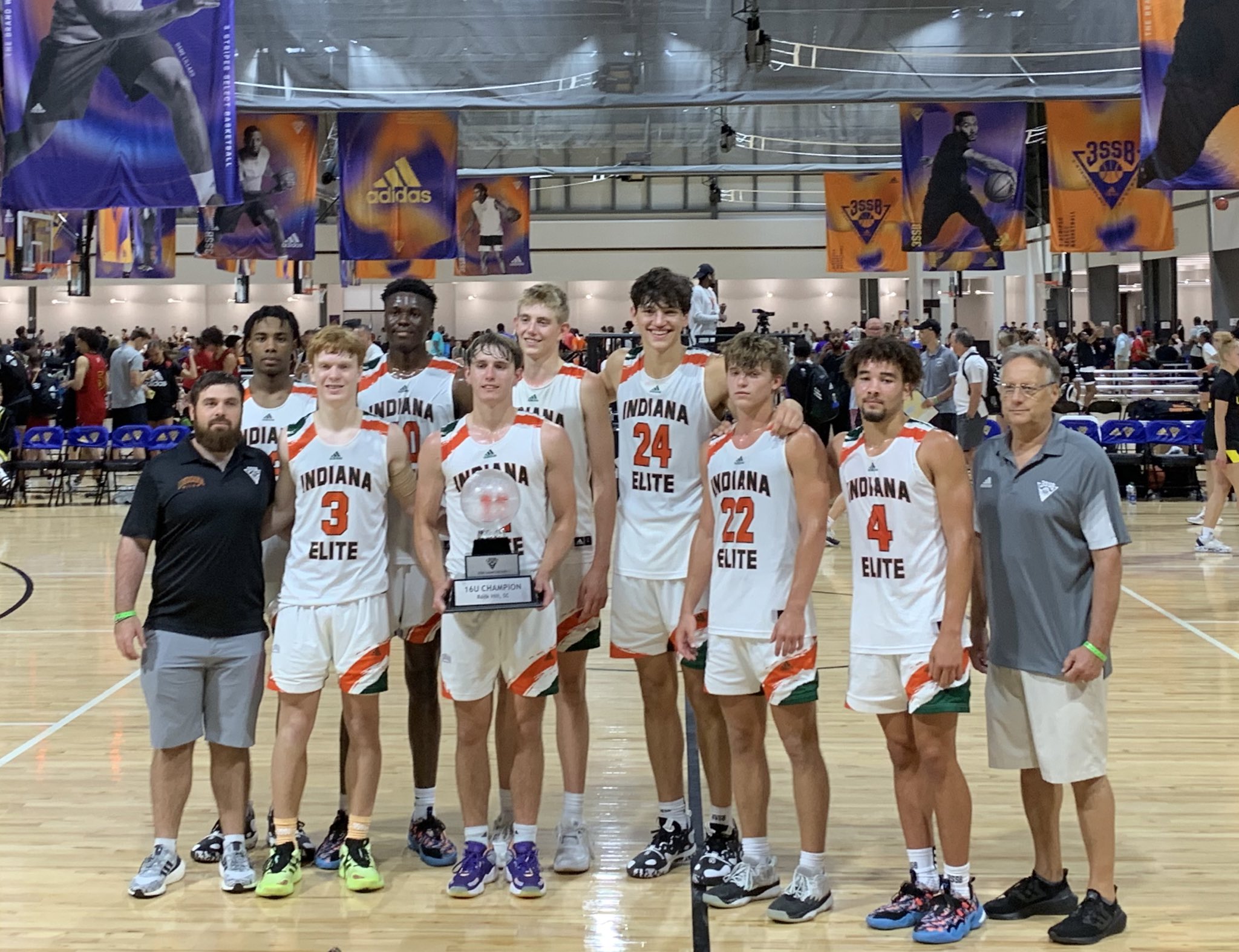 ---
The Daily Hoosier –"Where Indiana fans assemble when they're not at Assembly"