While IU is in the final weeks of the regular season and focused making the NCAA Tournament, the coaching staff can never stop thinking about "who's next" on the roster.
The Hoosiers have openings to fill prospectively, and head coach Archie Miller and others have been spotted out on the recruiting trail in recent weeks whenever an opportunity presents itself.
On the topic of openings, Miller created a bit of confusion on his radio show last week with longtime radio voice Don Fischer.
Responding to a question from a listener, Miller indicated that the program currently had two scholarships available.
"We have two scholarships actually, for next year that we've held for the spring on purpose and what we're looking for, one, is movement, what's happening out there in the spring," Miller said.
A quick check of the scholarship math says that Indiana currently has 11 scholarship players on its roster, it is set to lose two players (Devonte Green, De'Ron Davis) to graduation, and it has signed three high school seniors (Trey Galloway, Jordan Geronimo and Anthony Leal) in the class of 2020.  That computes to 12 scholarship players going forward, and with schools allowed to carry 13 scholarship athletes on the roster, that would leave just one prospective opening.
You can view Indiana's scholarship chart here.
Miller most likely had his current 11-man roster in mind when he mentioned the two openings.
But in today's college basketball climate, one or more postseason transfers are not out of the question.  Like every program, that noise is in the system at IU right now, but nothing worth evaluating further until the season concludes.
The one thing that seems clear is that there are very few, if any, current unsigned members of the class of 2020 that IU can get in on late.  Unlike the springs of 2018 and 2019 when Indiana pursued Romeo Langford, Trendon Watford, Lester Quinones and others, IU will have to look beyond the high school ranks for possible additions.
What are the other possible avenues to fill out the 2020-21 roster?
"Junior college players and/or graduate transfers, or just transfers in general are definitely in play. Overseas is in play. We're not done," Miller said.
While most transfers generally don't surface until after the season ends, the junior college route is a bit more open right now.  One JUCO name that Indiana has been mentioned to be connected with is Rudi Williams out of Northeastern Oklahoma A&M.  Williams averages 20 points and 9.5 assists per game.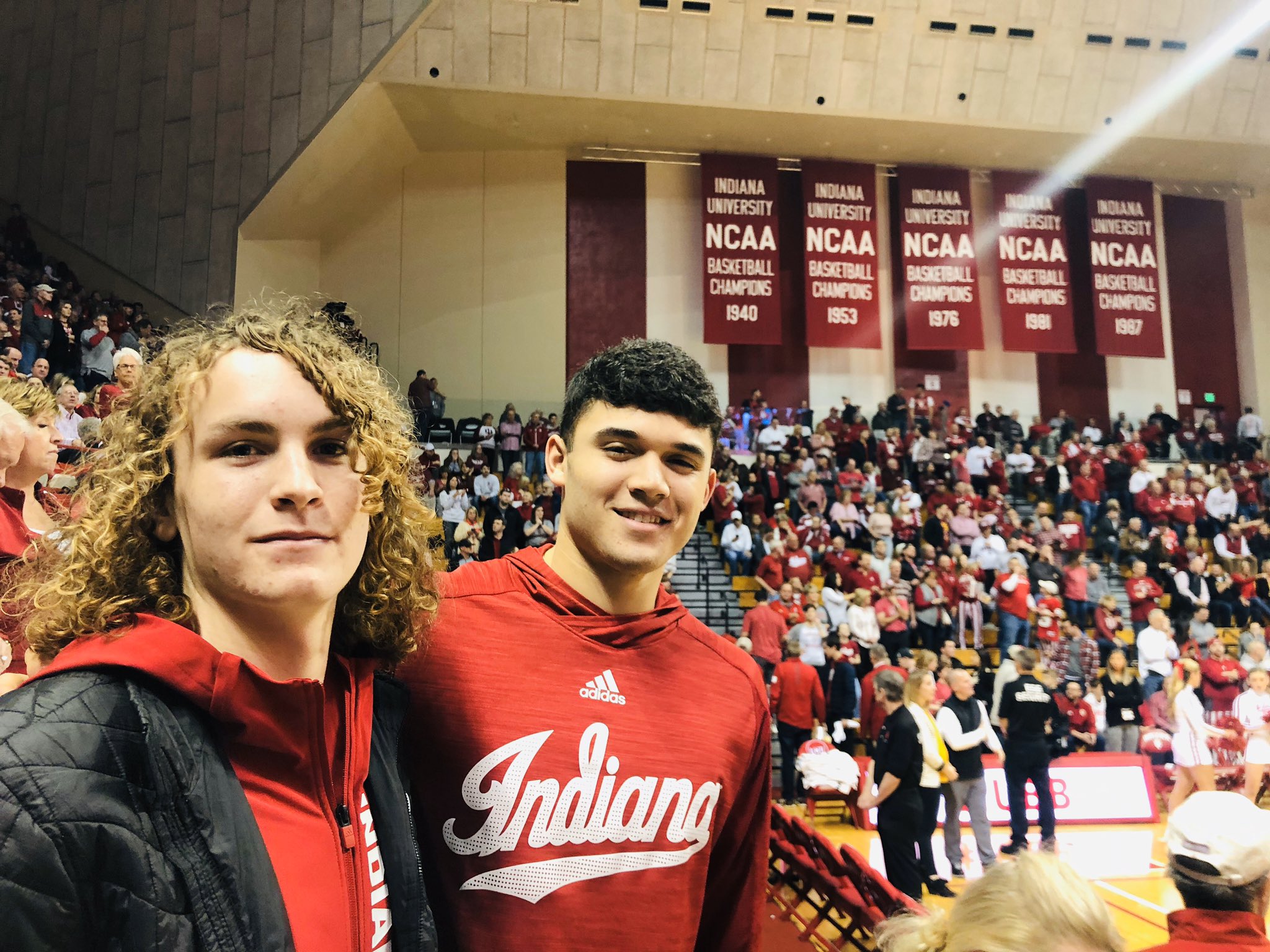 Other possibilities to consider would be commits that ask out of their letters of intent due to coaching changes, and high school juniors that reclassify into the class of 2021.  Once again, these are two routes that tend to open up as seasons end over the next month.
Indiana would like to add another primary ball handler to its roster for next season, and there are two intriguing options if they decide to reclassify into the class of 2020.
Both have been on IU's campus recently.
Carter Whitt visited Indiana for the Purdue game two weeks ago.  The 6-foot-3 point guard out of Raleigh, N.C. is the No. 55 overall player in the 2021 class.
We first told you about the possibility of Evansville, Ind. point guard Khristian Lander reclassifying to 2020 in October.  While no decision has been reached, the potential move up by Lander has been generating noise recently with the national recruiting analysts catching on to the possibility.
Of course IU could save the scholarships, which would mean one more open slot for high priority top 100 in-state targets like Lander if he stays put, Trey Kaufman (Silver Creek), Blake Wesley (South Bend Riley) and Caleb Furst (Fort Wayne Blackhawk Christian) along with the other top out-of-state recruits that they are pursuing.
Things are likely to remain fairly quiet over the next month, but after that look for a wave of activity, perhaps with names both coming and going.
When it comes to high major college basketball rosters today, the only constant is change, and Miller is clearly signaling that will be the case in Bloomington.
"Our team next year as we unfold, you know, I anticipate that changing quite a bit as the season not only finishes but as we head into next year," Miller said.
---
You can follow us on Twitter:  @daily_hoosier
Find us on Facebook:  thedailyhoosier
The Daily Hoosier –"Where Indiana fans assemble when they're not at Assembly"
Seven ways to support completely free IU coverage at no additional cost to you.