Indiana found another talented prospect on a stacked 16u Indy Heat team.
Earlier this week the Hoosiers offered class of 2024 forward Jesse McCulloch.  He reported the offer on his social media accounts.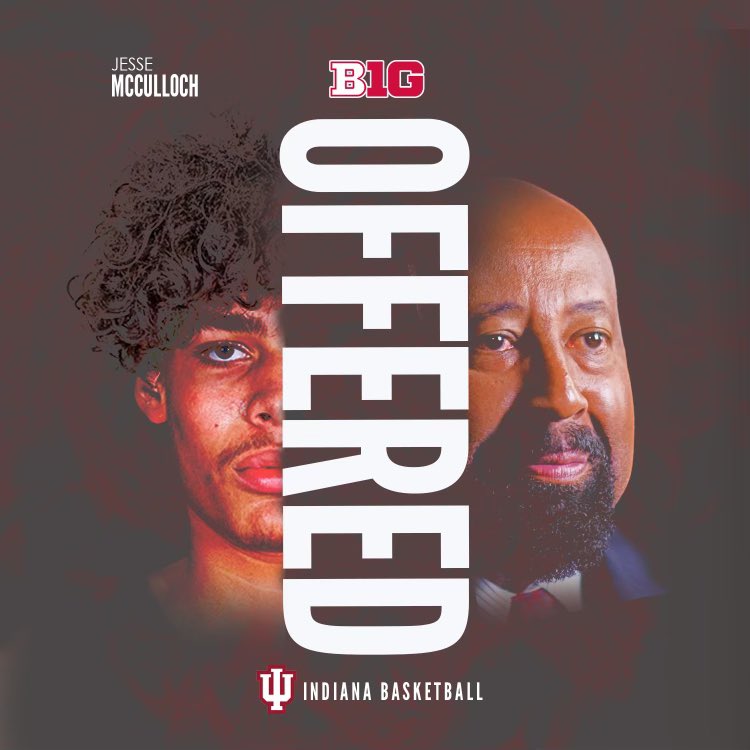 The 6-foot-9 McCulloch attends Lutheran East H.S. in Cleveland, Ohio, where he averaged 16.7 points per game as a sophomore to go with 10.3 rebounds and 3.1 blocks.
For AAU basketball McCulloch ran with the 2024 Indy Heat this spring and summer on the Nike EYBL circuit.  On that squad he teamed with multiple IU prospects including Jalen Haralson, Trent Sisley and Kanon Catchings.  Indiana head coach Mike Woodson saw McCulloch play twice last week, and the IU staff was at all of the team's Peach Invitational games in Georgia.
The Daily Hoosier also watched McCulloch in action at last week's Peach Invitational in Augusta, Ga.  At this point he looks like he will develop into a stretch-four at the college level.  McCulloch shot 38 percent from three during EYBL action over the spring and summer.  He has impressive length and he uses that to his advantage as a high-end shot blocker and offensive rebounder.  At times McCulloch can be physically dominant.  The next step will be to combine his physical attributes and skill and become a consistent force on the floor.
The projectable appeal is obvious, and McCulloch has seen a wave of offers this summer, including Ohio State, Wisconsin, Xavier, Michigan State, Missouri, Virginia Tech, Butler and a host of mid-majors.
McCulloch is not currently ranked by the national recruiting sites, but as is often the case, they'll catch up now that high-major college programs are offering in bunches.
For a complete list of Indiana's 2023 and beyond recruiting prospects, GO HERE.
2024 Jesse McCulloch (Lutheran East) has been offered by Michigan State. The 6'9 big was a top performer last month at "Midwest Live".

Check out his Spring highlights with @indyheatgymrats below! pic.twitter.com/YO9f164m1j

— T.J. Peatross (@NEO_Spotlight) July 12, 2022
View this post on Instagram
---
The Daily Hoosier –"Where Indiana fans assemble when they're not at Assembly"