Indiana had a visitor from the Bluegrass State on Friday.
Hailing from a high school of just 260 students, Lyon County, Ky.'s Travis Perry is on pace to become the state of Kentucky's all-time leading scorer.
"Had an awesome time on my unofficial visit to Indiana University!," Perry wrote in a Twitter post on Friday.  "Great day meeting all the coaches and seeing the beautiful campus and facilities. Thank you to the coaches for the invite and hospitality!"
Although he will just be entering his junior year of high school, Perry has already scored over 3,000 points during his prep career because he has been playing varsity since the seventh grade.  After scoring 638 in seventh grade, 852 in eighth grade and 709 as a freshman, Travis went for 990 points in his 2021-22 sophomore campaign, averaging 27.5 points per contest.  With two years left Perry is just 1,149 points from the state record of 4,337 points.
The big question for the scoring phenom has been whether his production would translate against higher-level competition.
The Daily Hoosier watched Perry in Fort Wayne, Ind. last weekend playing with the 2024 Adidas sponsored Indiana Elite club, and saw a tough-minded primary ball-handler who is an excellent passer and a high-level shooter.
The 6-foot-2 guard has answered the questions in fairly convincing fashion the spring.  He is averaging 20 points a game while shooting 40 percent from three against top-tier Adidas 3SSB competition.  Perry has added 4.2 assists, 3.9 rebounds and 3 steals per game.
So far Perry has offers from Western Kentucky, Creighton, New Orleans and Ole Miss.  In addition to IU, some of the other schools showing interest are Stanford, Virginia, Iowa, Purdue, Wisconsin, Cincinnati, Belmont, Murray State, Xavier and Saint Louis.
He is not ranked in the latest 247Sports Composite, while Rivals has him as a 4-star and the No. 66 overall player in the 2024 class.  ESPN has Perry at No. 56.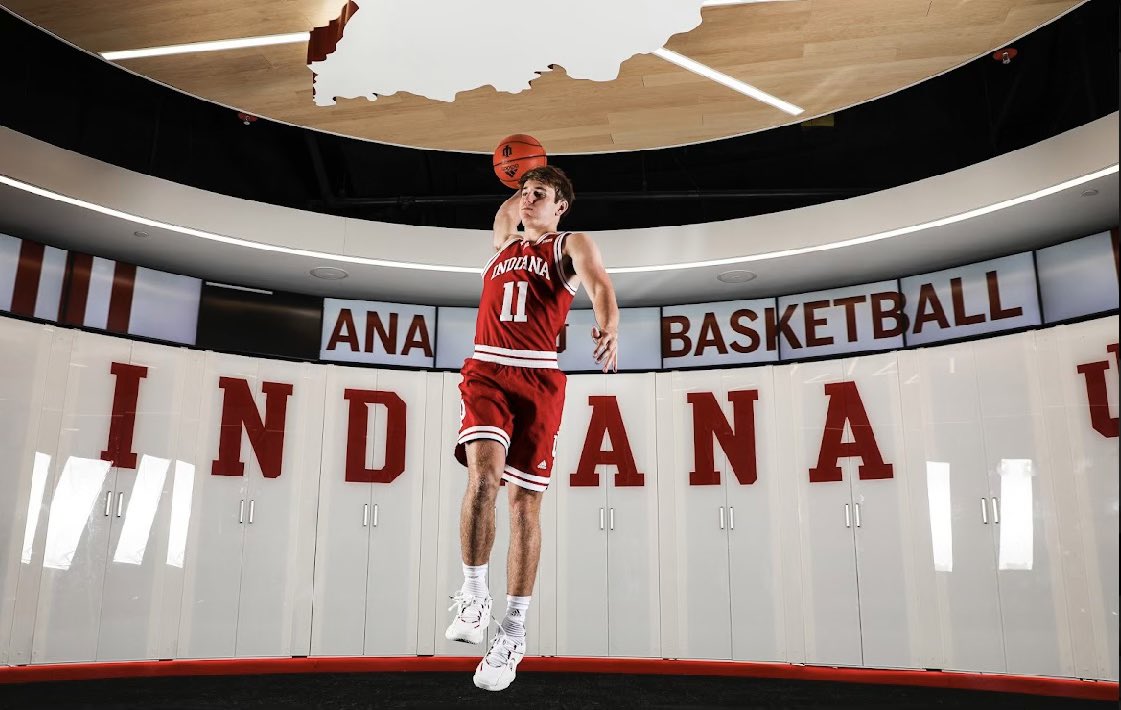 Photo via Travis Perry on Twitter.
2024 G Travis Perry had a great game to end #3SSB Spartanburg. Elite shooter with strength, a competitive nature, and just a fundamentally sound overall game. Matt Painter, Kermit Davis, Micah Shrewsberry, and Vanderbilt were all there watching.@Travis_Perry11 @IndianaElite pic.twitter.com/bLDeRAqwp0

— Trent Markwith (@TMarkwith14) April 24, 2022
The Daily Hoosier –"Where Indiana fans assemble when they're not at Assembly"