National recruiting site Rivals published the most extensive class of 2022 basketball rankings to this point on Thursday.
The Indiana in-state class of 2022 isn't as deep as 2021, but there are still five players in Rivals' top-150, with Gary's Jalen Washington leading the way.
Below you can see where Indiana's main targets in the 2022 class landed in Rivals' new rankings.
The other main national recruiting site 247Sports has only ranked the top 80 players in the class of 2022 to this point.  Each player's ranking with that service is mentioned below where applicable.  The 247Sports rankings have not been updated since February, so while far from an exact science, you can gather some sense for how a player might be trending by comparing the two services.
Because there hasn't been a spring AAU period where most of the players can be seen at once on a head-to-head stage, the rankings on these still relatively young players carry less significance than normal right now.
Click in the player's name for the most recent coverage by The Daily Hoosier.
3. Chris Livingston (F), Akron, OH
Indiana offered Livingston last year.  His recruitment has been relatively quiet to this point, and the pro path straight from high school is always an option for a player of this caliber.  Livingston is also No. 3 at 247Sports.
17. Skyy Clark (G), Nashville, TN
IU offered the 5-star point guard in April.  Clark has moved from California to the Brentwood Academy in Tennessee for his junior season.  He has trained with former Hoosier star A.J. Moye, which might have helped make IU a contender.  Clark is the No. 22 player at 247Sports.
19.  Bruce Thornton (G), Milton, GA
The Hoosiers haven't offered Thornton to this point but they are seriously involved and likely would have offered by now during a normal AAU season.  Thornton is the No. 38 player at 247Sports.
25.  Jalen Washington (F), Gary, IN
The top ranked in-state player in 2022, Washington was the first player that IU offered in the class.  The Gary West Side product hasn't been able to stay healthy during his first two seasons of high school action.  Washington is the No. 9 ranked player at 247Sports.
44. Shawn Phillips (F), Dayton, OH
Indiana offered the Belmont High School product in April.  The 6-foot-10 Phillips projects to be a force around the basket at the next level.  Phillips is the No. 54 player at 247Sports.
57. Kamari Lands (F), Indianapolis, IN
Lands hails from central Indiana and he attends prep school in the northern part of the state at La Lumiere.  IU is recruiting Lands and he is another player that likely would have had an offer by now under normal circumstances.  Lands is the No. 27 player at 247Sports.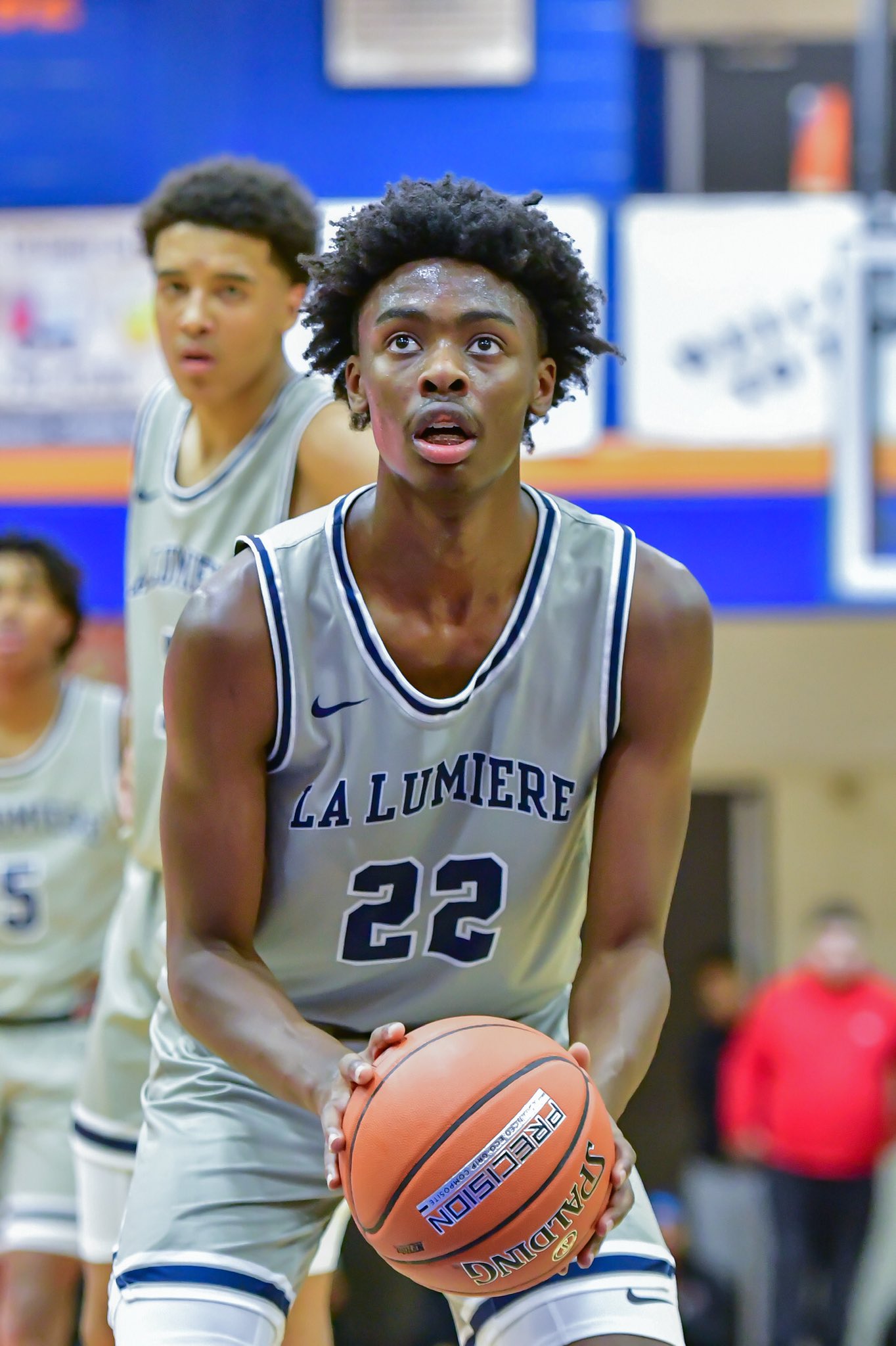 77. Isaac McKneely (G), Poca, WV
McKneely was an IU guest for a game during the season and one of the higher priority targets among those players the Hoosiers have not yet offered.  The versatile and athletic guard has received several high major offers.
81.  Jameel Brown (G), Haverford, PA
Brown is a player whose recruitment was slowed down a bit by a sophomore season injury but things are starting to take off.  The Philadelphia area product is No. 78 at 247Sports.
99.  Alex Karaban (F), New Hampton, NH
Indiana offered Karaban in March.  He was one of Indiana's earliest offers in the 2022 class and his recruitment has taken off this spring with several high major offers.
107. D'Ante Davis (F), Indianapolis, IN
The 6-foot-6 Davis played on a loaded Lawrence Central team.  With key players graduating look for Davis to see a major jump in production as an upperclassman.  Davis' brother attends Louisville.  He is No. 74 at 247Sports.
132. Reggie Bass (G), Chattanooga, TN
Bass is originally from Muncie, Ind.  He transferred to a Tennessee prep school after his freshman season of high school.
136. Julian Norris (G), Evansville, IN
The Bosse High School product makes his first appearance in the national rankings.
148. Will Lovings-Watts (G), Jeffersonville, IN 
Lovings-Watts is likely to become the next big star in the Louisville metro area.  He  is No. 76 at 247Sports.
Other 2022 IU targets we thought might make an appearance in the rankings:
---
Find us on Facebook:  thedailyhoosier
The Daily Hoosier –"Where Indiana fans assemble when they're not at Assembly"
Seven ways to support completely free IU coverage at no additional cost to you.