It won't be easy to pull the top player in Michigan to an out-of-state Big Ten school, but Trey McKenney is enjoying a national recruitment, and Indiana is one of the programs making a hard push.
The 6-foot-5 McKenney is coming off a massive sophomore season while playing in the Detroit suburbs.
The Orchard Lake St. Mary's guard averaged 25.4 points and 11.1 rebounds for the season and won the Michigan Associated Press Division 1 Player of the Year award after leading his team to the semistate.
Now McKenney is playing up a year for the 17u Meanstreets team on the Nike EYBL circuit, and he continued to be highly productive against older competition over the first weekend of action in front of college coaches.
McKenney averaged 17 points, 3.0 assists and 2.8 rebounds while shooting 58.3 percent from the field overall, including 31.3 percent from three.  He made 5-of-8 from three over his last two games after an 0-of-8 start.
"I feel like it's really helping me, it's really improving my game more than if I played 16, it's been a good move for me," McKenney told The Daily Hoosier about playing up a year.
Indiana has been recruiting McKenney for more than a year at this point.  He says Miami, Kentucky, and Michigan are some of the other mainstays in his recruitment right now.  And it seems certain to only grow from here.
McKenney made multiple trips to Bloomington over the last seven months, first to Hoosier Hysteria and then for the North Carolina game in late November.  That game was Simon Skjodt Assembly Hall at its finest, and the atmosphere made a lasting impression.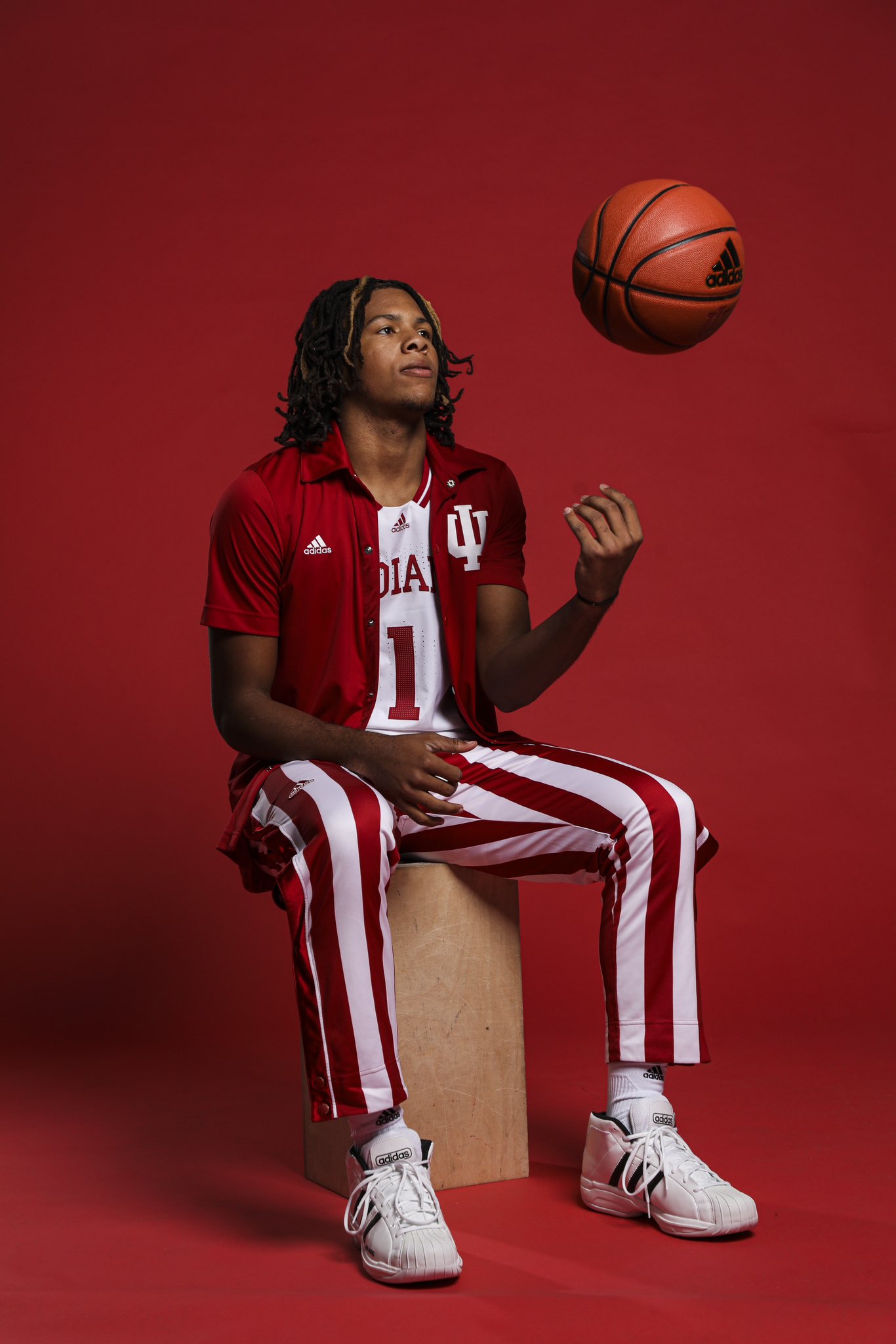 "The (Indiana) fan base there is crazy, they especially show love for the basketball team, they just love basketball there.  The atmosphere at the games is crazy," McKenney said.
While he's skilled, McKenney is also well-built and he can bully his opponent on both ends of the floor.  In many ways his game is similar to IU 2023 signee Jakai Newton.
Like Newton, McKenney says college coaches tell him he's a combo guard who can play on or off the ball at the next level.  He says he noticed the season Jalen Hood Schifino had for IU and he could see himself initiating offense at times the way the one-and-done point guard did for the Hoosiers.
But there's a long way to go before McKenney picks a college.  While he's certainly been active in his recruitment, right now his focus has been finding out which staffs are a match.  And McKenney likes the fit with Indiana.
"I've built a great relationship with Coach Woodson and Coach Walsh, so I feel like I have a good connection with them," he told The Daily Hoosier.
Ultimately, McKenney believes it will be the best bond with the coaches and a shared vision on his development that will drive his college choice.
"Just building a great relationship with the head coach and the assistant coaches, and just making sure I can trust them, and just them helping to improve my game so I can get to the next level where I dream of being," McKenney said.
Trey McKenney is a walking bucket… 🥶🥶🥶@MeanstreetsEYB @NikeEYB pic.twitter.com/WAR09oBTbr

— SLAM HS Hoops (@SLAM_HS) April 24, 2023
---
The Daily Hoosier –"Where Indiana fans assemble when they're not at Assembly"