Things have progressed from uncertain to promising for a major missing piece from last year's IU basketball team.
In late May, Indiana head basketball coach Archie Miller said this about the health of forward Jerome Hunter.
"Jerome is in Bloomington," Miller said.  "He's continuing with his rehabilitation.  He's been elevated in terms of his activity level.  He's doing a lot more individual stuff.  But he's far, far way of having any indication of any final decision on where he goes from here."
Miller went so far as to characterize Hunter's status as still "very uncertain."
Although Hunter is still not fully cleared to return to the team for games in November, things appear to be trending in that direction if his body cooperates.
Bloomington Herald Times reporter Jon Blau shared this quote from Miller via Twitter on Tuesday in connection with a media availability prior to an appearance in Evansville for a speech.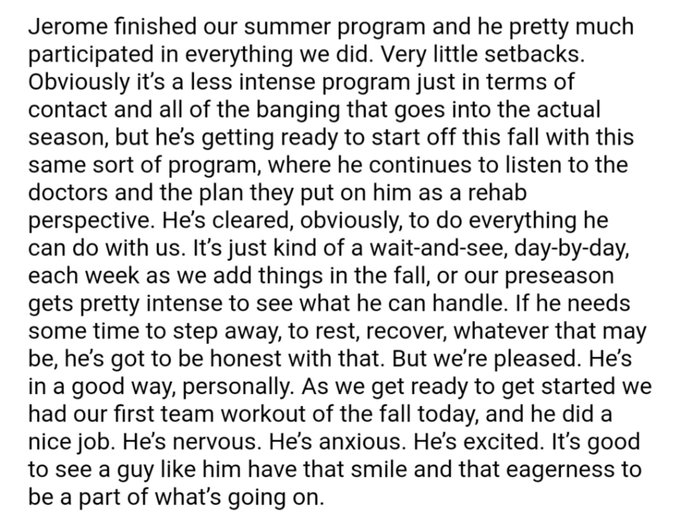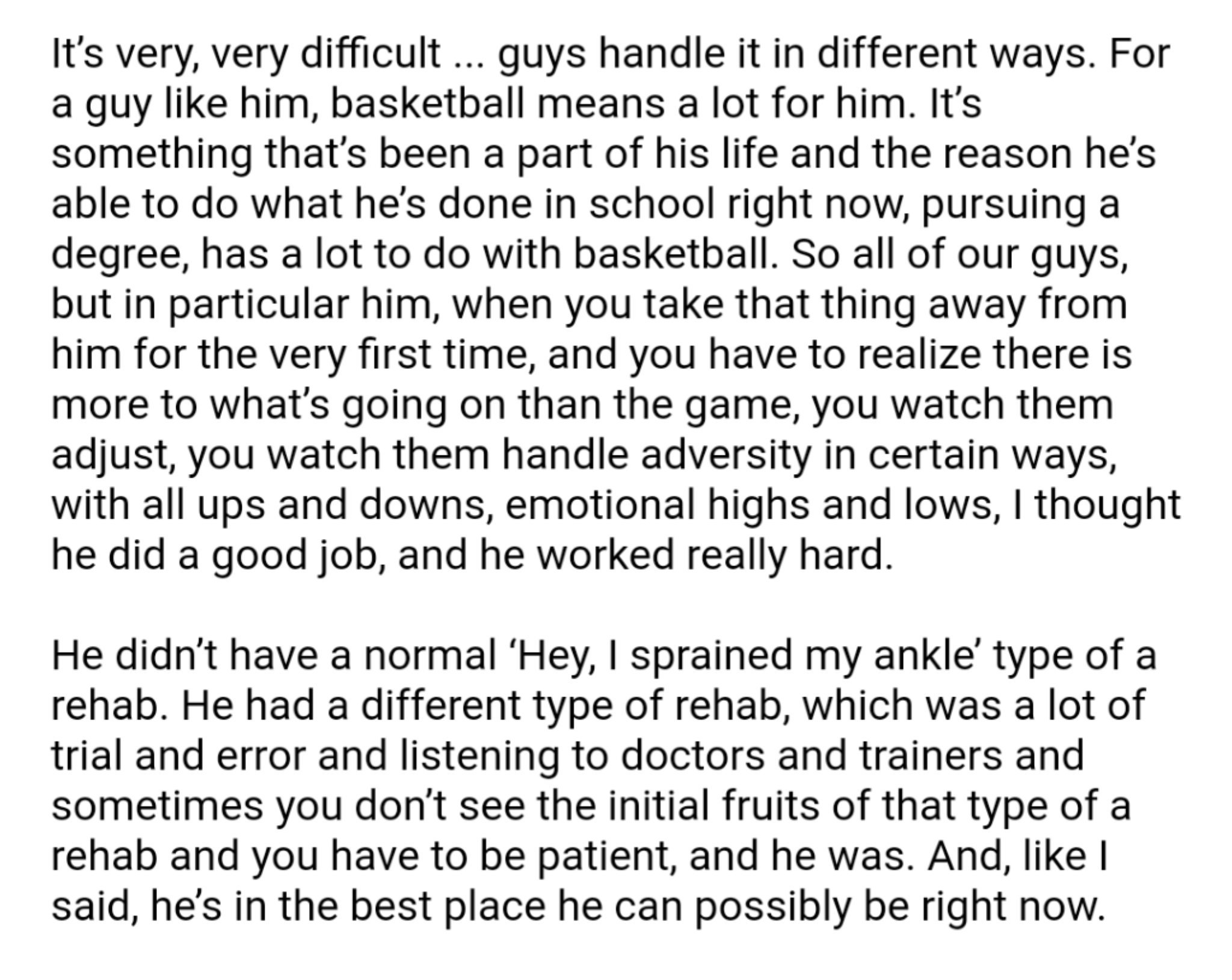 During his speech on Tuesday evening, Miller said that Hunter is "cleared to do everything."  Coupled with Miller's comments above, that should apparently be read to mean that Hunter will be a full participant in all activities going forward and will play during the season provided that his body cooperates to the satisfaction of his doctors along the way.
Hunter was a top-60 four star recruit in the class of 2018.
The Ohio native was expected to play a significant role before a health condition impacting his lower legs derailed his freshman season before it started.
Hunter was redshirted for the 2018-19 season.  If he returns to basketball, he would have four years of eligibility remaining.
A healthy and fully available Hunter would be a major boost to an IU program that was ravaged by injuries last year.
His combination of size and perimeter shooting ability would fill a major void on the 2019-20 roster.
"He's got great size and he can really shoot the ball," Miller said back in May.
It is looking more and more like Hoosier fans will finally get to see those talents on the floor.
---
You can follow us on Twitter:  @daily_hoosier
Find us on Facebook:  thedailyhoosier
The Daily Hoosier –"Where Indiana fans assemble when they're not at Assembly"
Seven ways to support completely free IU coverage at no additional cost to you.