NEW YORK — Indiana defeated Louisville 74-66 at Madison Square Garden on Monday evening.
IU led at halftime 34-29 and closed the game on a 19-4 run.  The Hoosiers were led in the game by Xavier Johnson with 14 points.  Malik Reneau and Kel'el Ware each added 12.
Below are the three keys, highlights and final stats.  For Mike Woodson and the IU players postgame, GO HERE.
Indiana (4-1) will play Harvard in Indianapolis on Sunday.
THREE KEYS TO THE GAME
1. Reneau stays in the game – Malik Reneau couldn't stop fouling early in the game, but Louisville couldn't stop him late.  Playing with four fouls in the final eight minutes, Reneau scored 10 points during that span and sparked an IU 19-4 rally to close the game.  Louisville threw double and even triple teams at Reneau, but he continued to deliver.
2. Bench steps up – The Hoosiers bench scored 30 points on the night and helped IU overcome foul trouble along its frontcourt, and a flat early effort by the starters.  Anthony Walker had 11 points and seven rebounds in a reserve role to lead the way, and Payton Sparks added nine points.  Kaleb Banks saw extensive action and contributed eight rebounds, three assists, three blocks and three steals.  Indiana went on a 14-3 first half run with the bench in the game.
3. Defensive adjustment – Indiana went to a three-quarter court press and fell back into a zone midway through the second half.  That helped slow a Louisville run that saw them take a 60-53 lead.  The Cardinals only scored four points in the last 7:44 of the game, as they looked confused and resorted to passing the ball around the perimeter and taking contested jump shots.
HIGHLIGHTS
FINAL STATS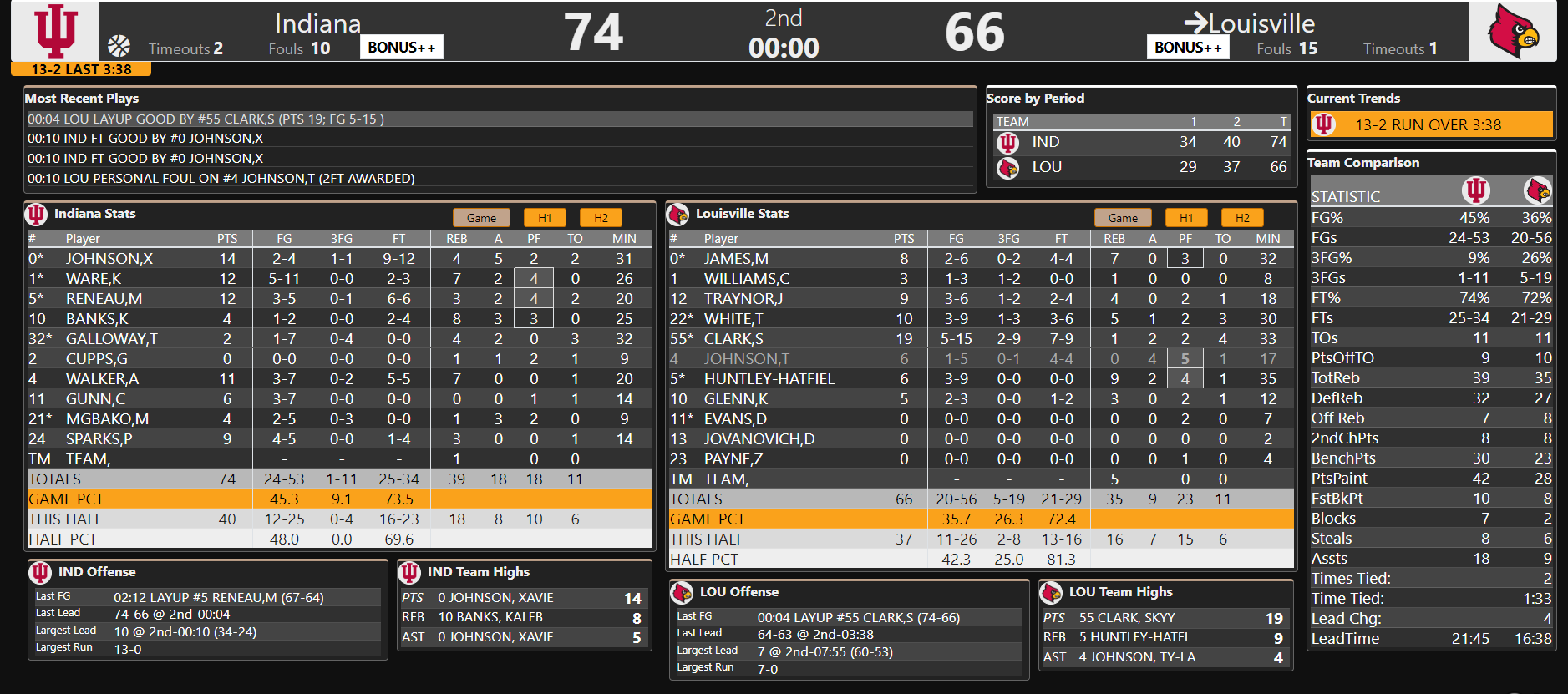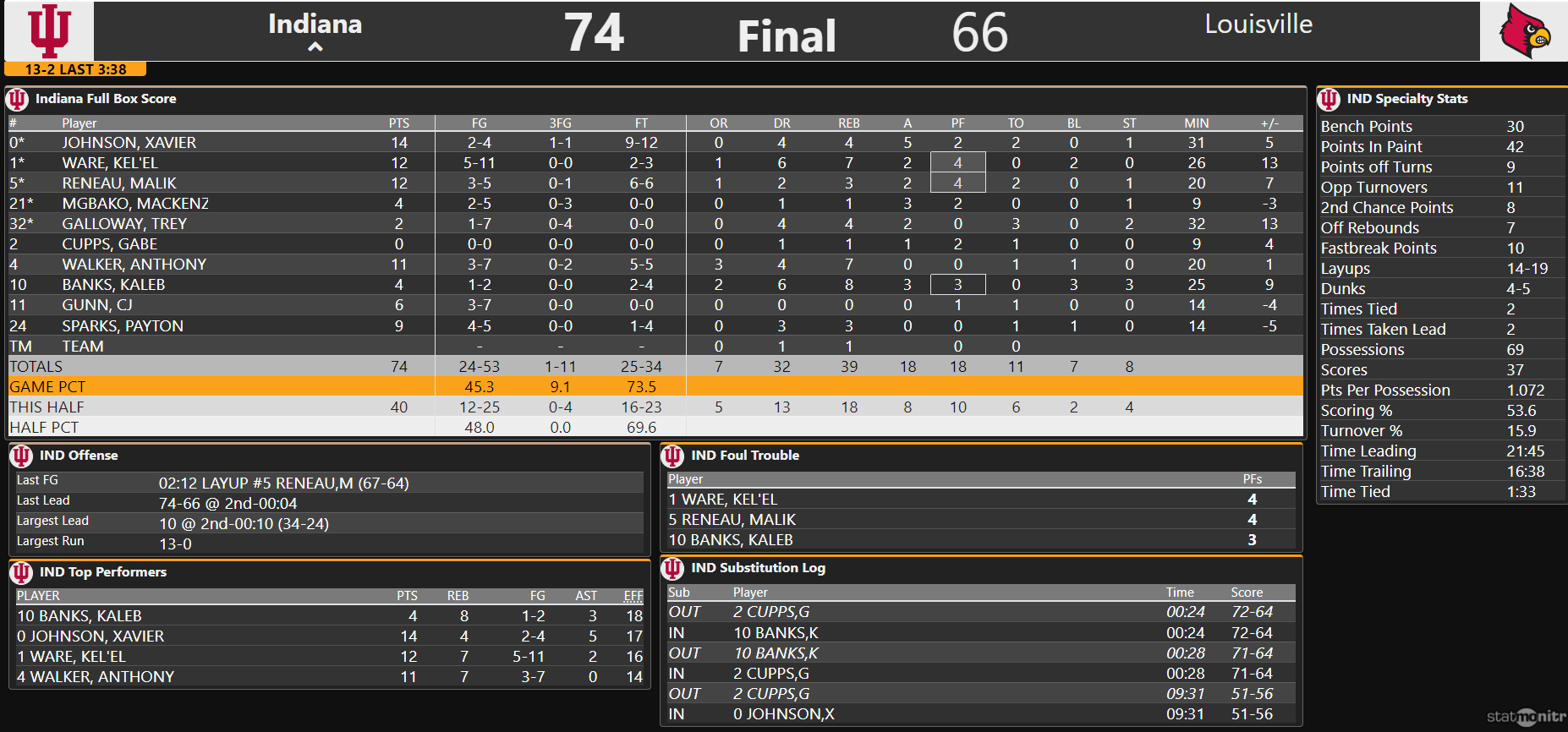 For complete coverage of IU basketball, GO HERE.    
---
The Daily Hoosier –"Where Indiana fans assemble when they're not at Assembly"