We are one week into the search for Indiana's next head basketball coach.
Any idea that AD Scott Dolson fired Archie Miller as part of a pre-established plan that would be executed in a matter of days with laser precision has fallen by the wayside.  Instead, to this point we have learned more about who isn't taking the job than who is.
While perhaps disappointing to some, none of this is particularly noteworthy or unusual in the first week of a search.  The early names still on the board generating the most buzz are currently out of college coaching.  Of course it stands to reason that coaches who are currently unemployed might get the early interviews while others finish out their seasons.
Let's take an updated look at where the search for Indiana's 30th coach stands:
The Current Top Group
(Links are to in depth profiles on top candidates)
John Beilein — His age and less than ceremonious exit from the NBA both create questions, but he just might be the top candidate at this moment.  If he could be paired with a former IU player who is a proven assistant like Michael Lewis or Dane Fife, IU fans just might be able to see a good short and long term solution.
Chris Beard — The Texas Tech head coach's team exited the NCAA Tournament on Sunday evening.  Beard had plenty of nice things to say about Indiana and former head coach Bob Knight last week, but he declined to comment on the job opening when asked.  Expect that to change this week, one way or the other.
Thad Matta — Matta is a name we've been hearing since even before Miller was fired, and that hasn't let up.  The former Ohio State coach hasn't been in the business since 2017, but IU appears to be interested.  Matta made the NCAA Tournament nine times over a ten year span at Ohio State.
Eric Musselman — Musselman was already a hot name coming into the NCAA Tournament, and he has done nothing to harm his reputation.  Arkansas has advanced to the Sweet 16 with a win over Beard and Texas Tech.  It is difficult to imagine that Dolson wouldn't at least inquire when the Razorbacks' season ends.
Other Names to Know – Tier One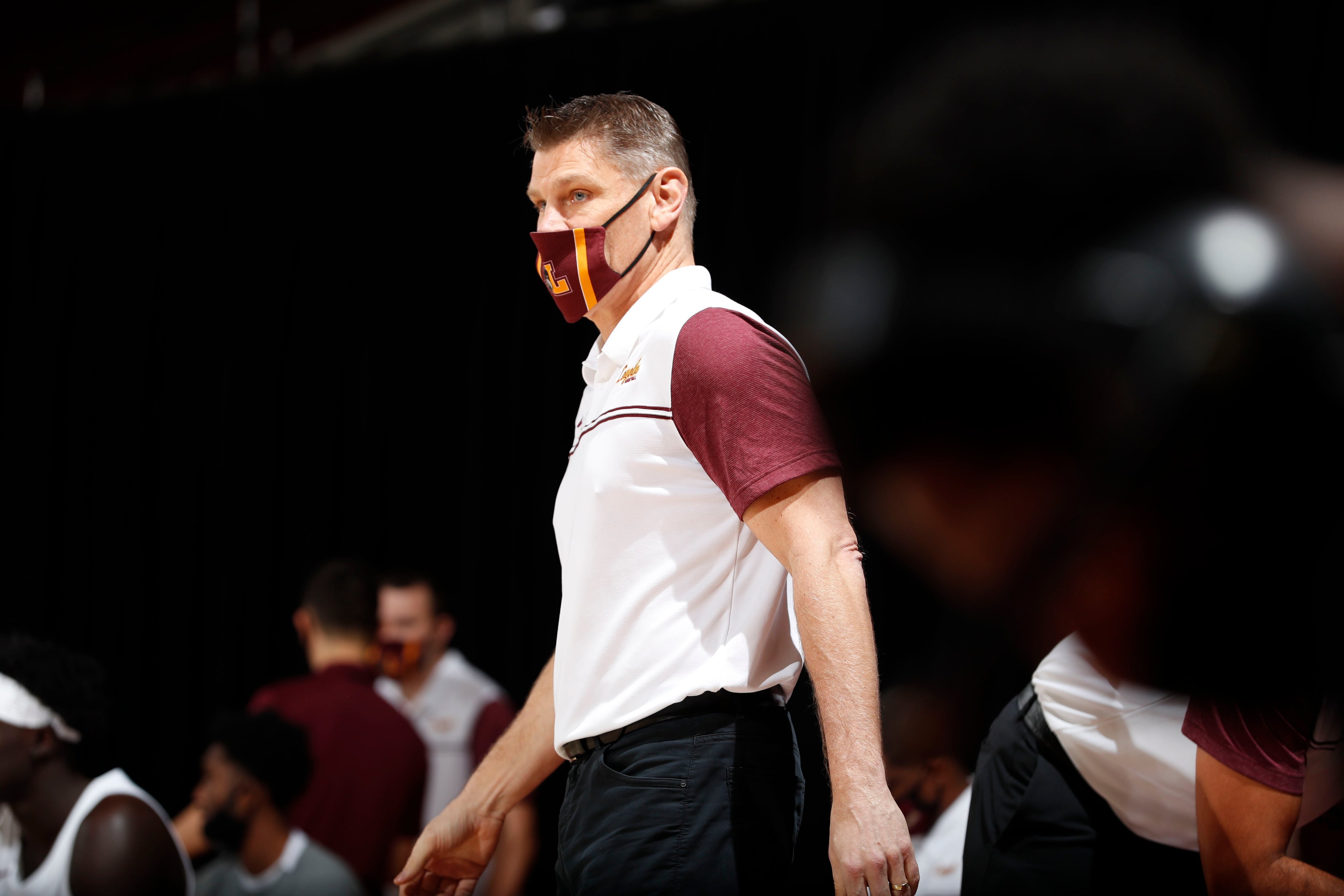 Porter Moser —   Moser is on a roll, with a win over No. 1 seed Illinois his latest accomplishment.  Loyola Chicago has reached the Sweet 16 in two of the last three NCAA Tournaments, and Moser is 6-1 in the event during that span.  He is going to be a hot name when the Ramblers bow out.
Mick Cronin —  Cronin has picked up two wins at the NCAA Tournament for UCLA this week.  Would the Cincinnati native consider a return to the Midwest and bring former IU guard and assistant coach Michael Lewis with him?  Together they have created the most efficient offense Cronin has ever had.
Chris Mack — With two recruits lost and two assistant coaches fired in just the last few days, something is up at Louisville.  Mack was on the board four years ago at IU.  If long expected NCAA troubles are coming, could Mack be on the move?
Mike Woodson —  We mentioned in our first board that he was the most qualified former IU player from the NBA level.  There has been noise around the former IU star in recent days, and WDRB's Rick Bozich reported Woodson actually interviewed on Saturday.  Is Scott Dolson serious or checking IU boxes to keep certain factions happy?  It remains to be seen.
Dana Altman — Altman has a good thing going at Oregon and isn't likely to leave unless he is looking to get back to the Midwest.  The Nebraska native had success at Creighton before 11 straight 20 wins seasons in Eugene.  He has made the NCAA Tournament 8 of 9 seasons.
Mike Young — The Virginia Tech head coach has the Hokies in the NCAA Tournament and top-25 in his second year on the job.  He led Wofford to five NCAA Tournament appearances in ten seasons.
Other Names to Know – Tier Two
Scott Drew — Once thought to be a top name, Baylor's Drew has generated no buzz in this search.  That could relate to some perceived aggressive recruiting tactics including matters that related directly to Bob Knight in one case and a former IU player in another.
Joe Pasternack —  A former IU basketball manager like Dolson, Pasternack was recently named Big West coach of the Year.  He has four straight 20 winning seasons at UCSB and nearly pulled off a first round upset win as a No. 12 seed, falling to Creighton by a point.
Dane Fife — A coach's son with Bob Knight and Tom Izzo roots, Fife is a popular name among some IU fans.  But would he be mentioned if he wasn't a former IU player?  Fife was a head coach for IPFW for six seasons and had things going in the right direction before heading to Michigan State.
Michael Lewis — A current UCLA assistant under Cronin, Lewis knows the Midwest and Big Ten well from his time as an assistant at Butler and Nebraska.  He'll end up with a head coach job one day, but would Indiana really be his first?
Andy Enfield — The Pac-12 coach of the year, Enfield's 21 victories led all league teams and he has achieved the fourth most wins in USC history.  USC was top-30 in both offense and defense according to KenPom.  They are a No. 6 seed in the NCAA Tournament.
Mark Pope — How well would a former Kentucky player be received at IU?  If he wins like he has at BYU (44-14), all would surely be forgiven.  BYU has been strong on both ends of the floor, with a top-30 offense and defense according to KenPom.  They are a No. 6 seed in the NCAA Tournament.
Ritchie McKay — Tony Bennett is not coming to IU, but his former assistant has been on a roll at Liberty, amassing an 82-16 record over the last three seasons. McKay has led the Flames to their third straight ASUN regular season championship. Under McKay, Liberty has five consecutive 20-win seasons.
Bobby Hurley — Hurley played Indiana's point guard under Bob Knight in the movie Blue Chips, which is the closest tie he has to Indiana, but he seems to fit the Indiana profile well and has some success as a head coach, having taken Buffalo to a pair of MAC titles and one NCAA berth in 2015 and having led Arizona State to two NCAA berths.
Off the Board
It was reported early on that Alabama's Nate Oats had taken his name out of the running, and we have reason to believe that sticks.
Nevada's Steve Alford was also quick to announce that he was not considering the job.
It isn't clear that he ever actually considered it, but Boston Celtics' head coach Brad Stevens went so far as to say he wasn't interested twice last week after rumors swirled.
---
Find us on Facebook:  thedailyhoosier
The Daily Hoosier –"Where Indiana fans assemble when they're not at Assembly"
Seven ways to support completely free IU coverage at no additional cost to you.