When you go to Mackey Arena, you had better be ready for a street fight.
In recent years, Indiana hasn't had enough of those kind of guys.
Playing against a tough-minded opponent, and with a boisterous crowd spewing hateful venom at your every move, you need guys just like this to survive:
"Having that fire, wanting to win every possession, and also being ultra-competitive."
Indiana has at least one of those guys.
That is exactly what IU freshman guard Trey Galloway said he thinks he could bring to the team as a first year player when we spoke to him in March.
His new head coach sees the same qualities.
"Ultimate competitor," Archie Miller said said of Galloway back in November. "He's that guy you want to be in an alley with when something goes down. He's ready to go at all times. I think he brings a big, physical guard to the table that's ready to play, compete in the Big Ten early in his career. And he's a winner."
Competitors like Galloway rise in the face of big challenges, and Indiana has one.
Let's be honest.  Indiana has a Purdue problem right now.
Much has been made about Devonte Green and De'Ron Davis never making the NCAA Tournament during their time at IU from 2016 through 2020.  While they can take some solace in the thought that they probably did enough in 2020 before the pandemic struck to put that conversation to bed, another fact will always remain.
They never beat Purdue.
The series has been lopsided for the last four seasons.  IU hasn't won a game since Yogi Ferrell helped lead the Hoosiers to a 77-73 win in 2016, also the last year IU made the NCAA Tournament.
One of the many reasons it makes sense for Indiana to place an emphasis on in-state recruiting is because the local players get the importance of the rivalry.
You know Bloomington born and raised Anthony Leal gets it.  He grew up in candy-striped pants and was raised in a home with season tickets.
But Leal won't be the only freshman fired up to play Purdue.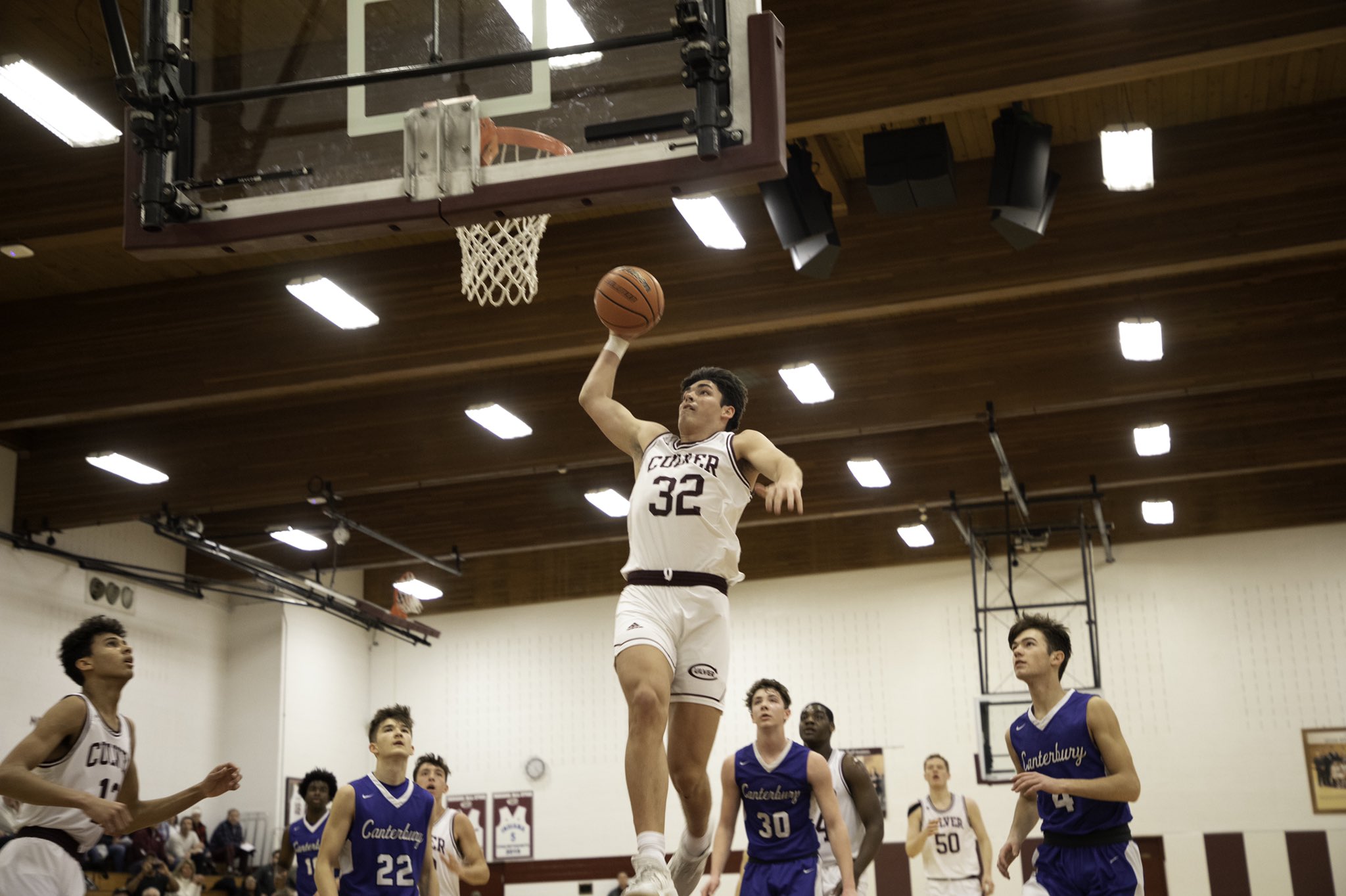 Galloway was asked recently on a podcast which opponent he was most looking forward to playing, and he didn't hesitate.
"Purdue for sure," Galloway said, and he was well aware of the recent history in the series.
"That's the game that I've been looking forward to.  Indiana has lost seven in a row to them.  That's one thing they've been trying to get over the hump, is just beating Purdue because they've kind of been running that series the past couple years.  You know how big of a rivalry that is.  I think it would be really cool to win at Purdue and at home this year, so that's one of the main goals we've got."
Galloway will wear No. 32 at Indiana this year, following in the footsteps of his father Mark, who himself wore that number in college at Bethel.
Mark was drawn to the number as a fan of Magic Johnson.
Now his son is looking to help IU regain some magic against their in-state rival.
Indiana has only averaged 53 points per game in the last four meetings against the Boilermakers.  The main culprit?  Poor perimeter shooting.
That is something that also plagued Galloway during his last two seasons of high school.
But there is more to that story than meets the eye.
Galloway shot below 30 percent from long range for each of his junior and senior seasons at Culver.  But he played each year with two different and significant injuries on his shooting hand wrist.
When he has been healthy, Galloway has actually been quite efficient from behind the arc.  He shot 43 percent in his final summer of AAU basketball in 2019, and better than 35 percent during each of his first two years of high school.
Nevertheless, Galloway knows that there are questions about his shooting prowess, and more important, he knows that he will have a hard time carving out a role as a freshman at IU if he cannot make shots.
It won't be any fun trying to beat Purdue from the bench.
That's why fine tuning the jump shot has been job one this summer.
"This summer has been me really focusing on the consistency of my shot," Galloway said.  "If you can't shoot it, you're not going to find time on the court.  That's one thing I'm really focused on is keeping my shot consistent and being more of a knock-down shooter."
If Galloway can become a respectable shooter that also brings toughness, defense and some ball handling ability — he will be difficult to keep off the floor, even in year one.
That will give Galloway a chance to do his part to help IU end their run of futility against their rival.
And while he has his sights set on Purdue, Galloway and his teammates really want to get that other monkey off their back in 2021 too.
"Us as a team, we've got big goals," Galloway said.  "Making the (NCAA) tournament and making a deep run, that's one of the main things."
---
Find us on Facebook:  thedailyhoosier

The Daily Hoosier –"Where Indiana fans assemble when they're not at Assembly"
Seven ways to support completely free IU coverage at no additional cost to you.