It is late May, and on the NFL calendar, that means that teams are conducting organized team practice activities, or "OTAs."  As we previously reported, several former IU football players were either drafted or had other various opportunities to make NFL rosters this summer.
Today we check in on the latest news and notes related to these Hoosier athletes and take a look at photos of them in their new uniforms as they pursue their NFL dreams.
IAN THOMAS – PANTHERS DRAFT PICK
Ron Rivera and Marty Hurney believe they have a star in the making (quote via Josh Norris at Rotoworld).
Has a lot of potential. Needs experience and is a work in progress, but has all the tools… We think he can block, catch the ball extremely well and can get downfield… Can contribute right away, but the upside is even higher.
Thomas signed a contract with a total value of more than $3.2 million, with more than $750 thousand guaranteed.
CHRIS COVINGTON – COWBOYS DRAFT PICK
The Dallas Morning News had an interesting piece on Covington, as told from the perspective IU Head Coach Tom Allen.
Covington signed a contract with a total value of more than $2.6 million, although most of that is not guaranteed.
TEGRAY SCALES – RAMS UDFA
Hoosier fans were surprised to learn that linebacker Tegray Scales was not drafted.  By the same token, it would not be surprising if he persevered through the disappointment and ended up on an NFL roster.  Scales was signed as an undrafted free agent by the Rams.  Based on this report, his opportunity may be growing.
SIMMIE COBBS – REDSKINS UDFA
Cobbs is participating at the Redskins' OTAs.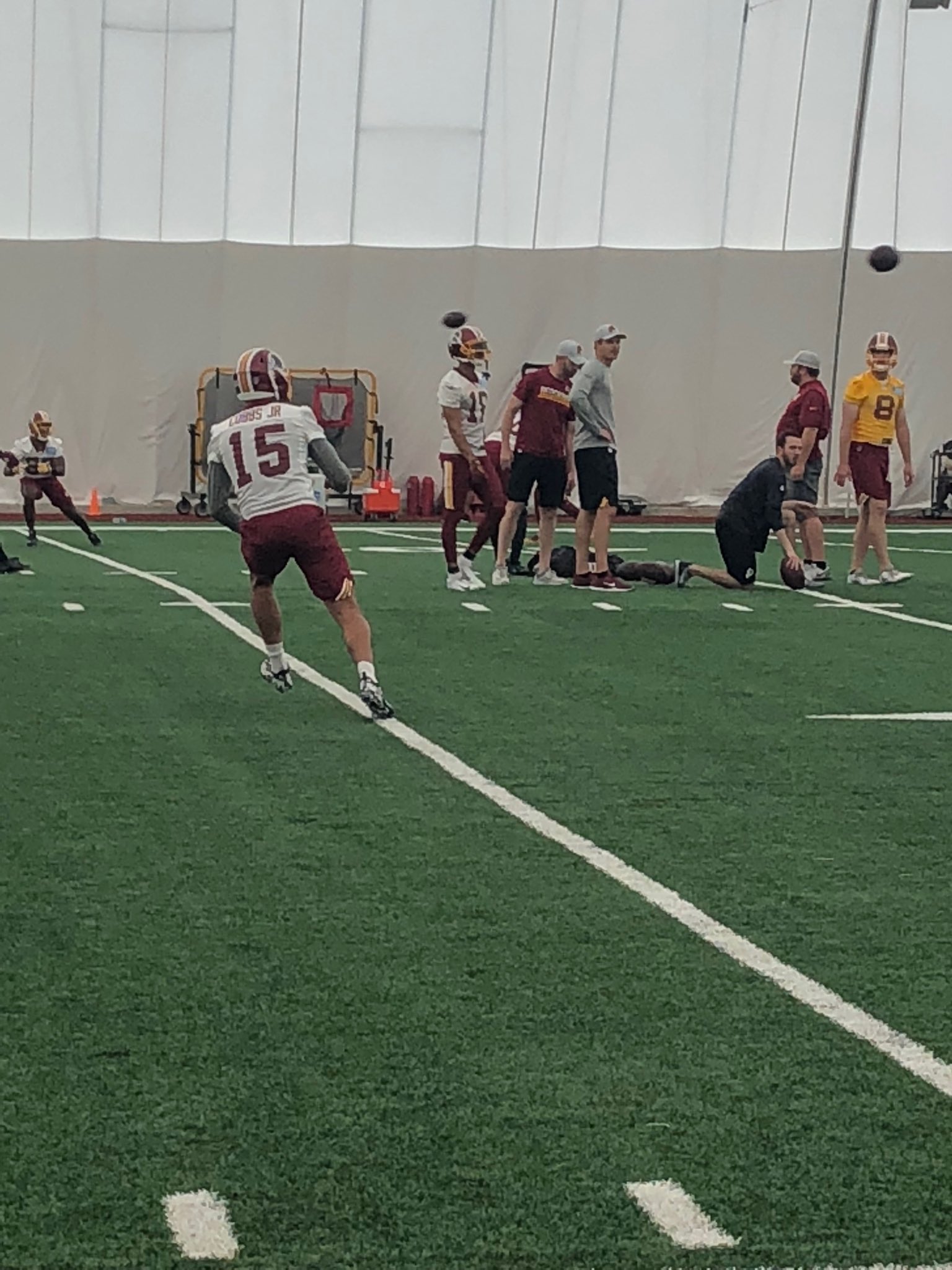 RASHARD FANT – BEARS UDFA
Fant is participating at the Bears' OTAs.
ROBERT McCRAY, III – CHIEFS UDFA
McCray is on the Chiefs roster and participating in OTAs.
At least one observer is impressed.
Teams will conduct mandatory mini-camps in June and then training camps will begin in late July.
You can follow us on Twitter:  @daily_hoosier
Find us on Facebook:  thedailyhoosier
Supporting FREE coverage of IU Athletics operated by an Indiana based small business has never been easier.  Just do your shopping via this link to the Amazon home page or via the Amazon ad below.  Anything you purchase via these links (not just what is pictured in the ad) supports locally-owned and free coverage of all things IU.