Indiana has regularly been mentioned as one of the schools that has suffered the most losses via the transfer portal since the end of the 2021 season.
According to Mike Farrell, IU has lost 25 players, second only to Maryland nationally.
We actually count 27 since the end of the season and 29 since the start of 2021 fall camp.
Irrespective of the correct number, it is clear Indiana has had heavy losses based on sheer volume in recent months, some of which were necessary to get back to the 85 scholarships permitted by NCAA rules.  Programs were temporarily allowed to go over that number during the pandemic.
But the real measure of the impact of transfer portal losses might be whether the players were key pieces to the roster.
PFF put out a graphic this week that put things in context for Indiana.  The Hoosiers have lost more than twice as many players as they have gained, by our count 27 to 13.  But when you look at career Power Five snaps gained and lost via the portal, a completely different picture emerges for IU.
Indiana has gained around 5,000 career Power Five snaps via the portal, and have lost only just over 2,000.  The Power Five schools distinction is important because losses who ended up at a lower level of college football were likely never going to have an impact in the Big Ten.
Of course there may be younger player IU lost who end up being highly productive in their careers.  That will be worth monitoring. But Indiana appears to have gotten back down to the allowable scholarship count while significantly increasing the amount of Power Five experience on its roster.
Here is that PFF graphic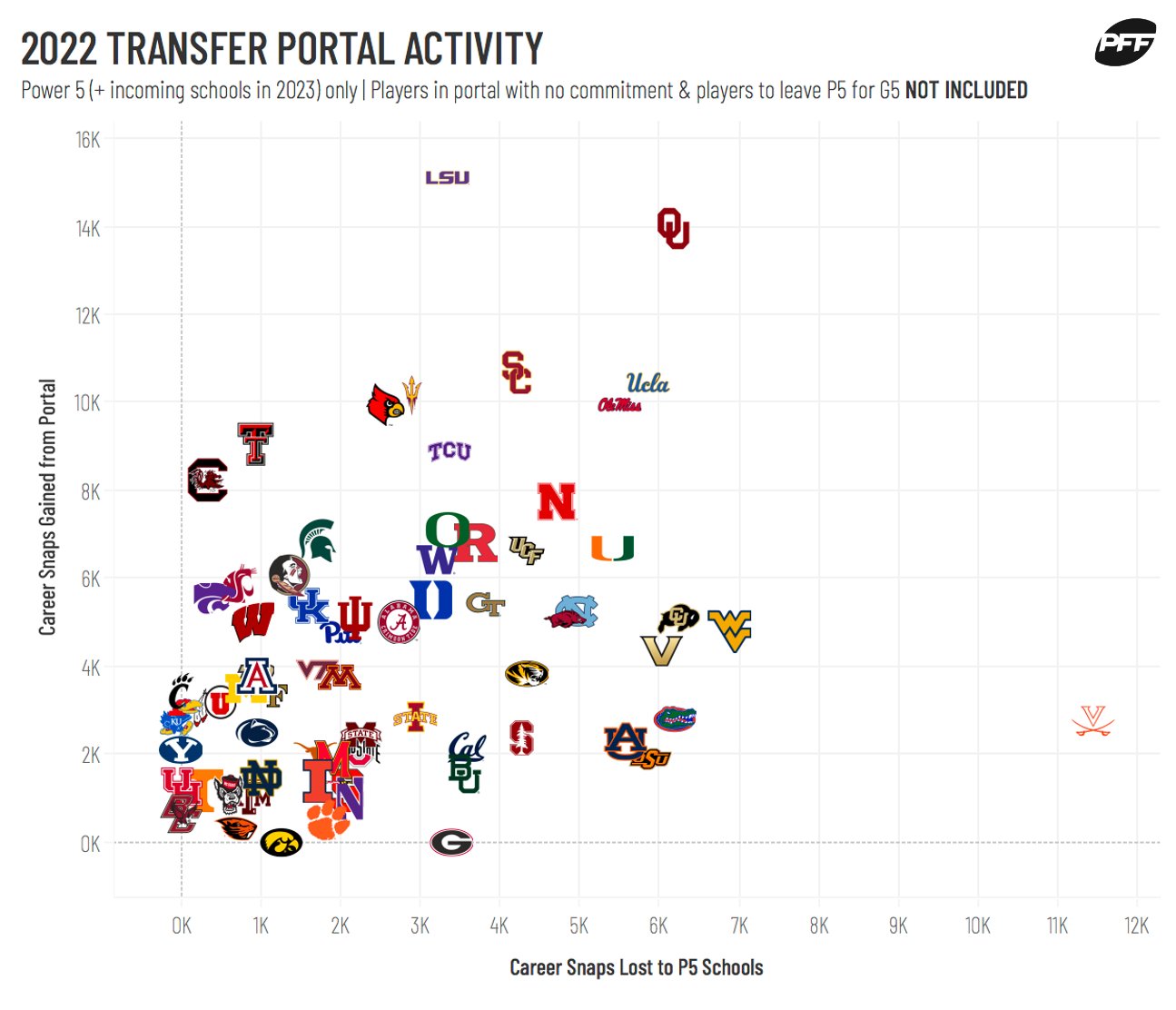 The Daily Hoosier –"Where Indiana fans assemble when they're not at Assembly"