Let's try that again.
After Indiana and Purdue had to mutually agree to cancel their originally scheduled 2020 Old Oaken Bucket game due to COVID-19 cases within both programs, the Hoosiers and Boilermakers will give it another go on Friday.
The Big Ten announced on Sunday its pairings for the week nine Champions Week, and the 2020 edition of the annual rivalry game has been resurrected.
No. 7/7 Indiana (6-1) will host Purdue (2-4) at Memorial Stadium for the Old Oaken Bucket as part of Big Ten Champions Week on Friday, Dec. 18, the conference office announced on Sunday.
Friday's meeting marks the 96th Bucket game and the 123rd overall meeting.  Indiana has won six of the last ten contests and is currently in possession of the Bucket after a 44-41 double-overtime win in 2019.
The game is scheduled for a 7:30 p.m. EDT start and will be televised on BTN.
Indiana was widely expected to face Iowa in week nine prior to the COVID-19 breakouts within the IU and Purdue programs.  The original intent of Champions Week was to match teams that finished in the same spot in the East and West Divisions to the extent possible.  Iowa and Indiana finished in second place in their respective divisions.
In part due to an effort to minimize week nine cancellations, the league kept Indiana and Purdue paired since in theory each team's COVID-19 situation could cause a cancellation next weekend.  Both teams will have to meet league and internal program requirements to play in week nine — something that has not been easy for many teams that have paused activities mid-season.
Indiana announced on Sunday afternoon that the team had not yet resumed team activities, which places significant doubt on the Friday contest.
IU vs. Purdue is one of two Friday games for Champions Week.  The full Big Ten week nine schedule is below.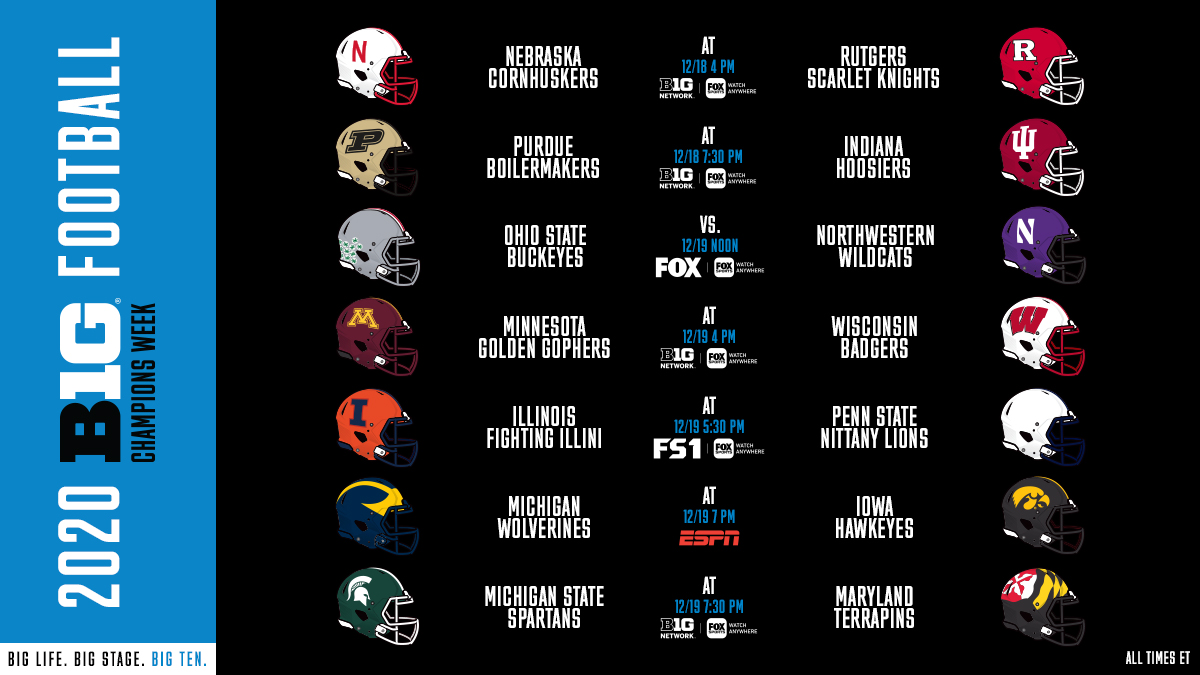 INDIANA RISES AGAIN IN BOTH NATIONAL POLLS
The week off only helped the Hoosiers in the national polls.
Lifted by higher ranked teams losing, Indiana is ranked No. 7 in the nation in both the Associated Press (AP) Poll and the Amway Coaches Poll powered by USA Today Sports.
IU is ranked in the top-10 of the AP Poll for a fifth time this season, tied for the second-most in program history. The Hoosiers are ranked in the Amway Coaches Poll for an eight-straight week.
The Hoosiers await the next College Football Playoff rankings on Tuesday.
---
Find us on Facebook:  thedailyhoosier
The Daily Hoosier –"Where Indiana fans assemble when they're not at Assembly"
Seven ways to support completely free IU coverage at no additional cost to you.