By Dustin Dopirak — 
For a prospect whose most valuable skill is his ability to put the ball in the bucket, C.J. Gunn has relatively modest scoring numbers. The Lawrence North junior averaged 7.1 points per game as a sophomore and is right around 15 points per game this season.
But according to his coach Jack Keefer, a coaching legend in Indiana high school basketball, that says more good than bad about the 6-foot-5 shooting guard and four-star prospect, who announced his commitment to Indiana Sunday evening during halftime of the Super Bowl.
Gunn isn't the only talented player on a Lawrence North team that is 16-2 and one of the highest rated squads in the state. He wants a state championship more than a scoring title, so he finds other ways to impact the game.
"We have a team that's playing very well," Keefer said. "He probably could score a lot more points per game, but he's willing to fit in and make the team better."
That means he makes a point to impact the game on both ends and also get after the ball when it's in the air or on the floor.
"He's probably averaging four or five rebounds a game," Keefer said. "He's a guard, but he goes hard at the board. His assists are up there. He tries to play the game in a positive way and offer what needs to be done, really."
That includes asking for and generally drawing the assignment of guarding the opponent's best player. His length helps him in that regard, but he's also an active and intelligent defender.
"He's able to guard a slasher and a cutter because he can get that first step on you," Keefer said. "He plays angles well. So that gets him an advantage, and then he's got this jump. If you're going to shoot a jump shot, you've gotta get it up or he's going to stuff it. You've gotta put a lot of arc on it and that can cut down the percentage."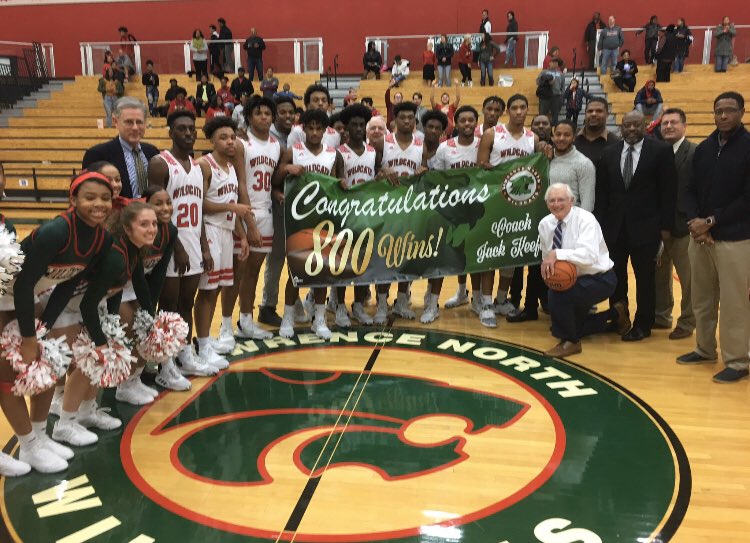 All of that is important because it makes Gunn a two-way player, but the reason he's a four-star recruit and the No. 107 player in the Class of 2022 is he can score the ball from all three levels. He's shooting about 40 percent from 3-point range this season according to Keefer. He can get to the rim and finish with either hand, and he can create space for his shot and score in the mid-range. That makes him a huge addition for an Indiana team that had issues with perimeter scoring production throughout coach Archie Miller's tenure.
"His quickness on the drive is always a surprise," Keefer said. "He'll have the ball and he'll be at a guard position and all the sudden, one or two dribbles later he's at the rim. He's got that step that gets you by that first opponent. They're trying to bring that second opponent in to take a charge, so he's got to adjust, but he's able to get to the rim."
Keefer still has the rest of this season and all of next season to work with Gunn before he goes to Indiana. His goal is to make him more capable of running the point, as he's almost exclusively a shooting guard at this point. He's big enough to project as a 2 at the next level, but making him capable of running the offense himself and at least playing with a point guard's mindset would also make him more valuable even if he only has to play the 1 on occasion.
"I think he needs to work on his ball-handling ability," Keefer said. "He's a 2 now, but he needs to have the ball-handing ability of a 1, that way they've got a choice as to what they do with him. And he has to be able to make the call in the midst of a play whether I'm going to drive, I'm going to pass, I'm going to shoot. Sometimes, with kids his age and with him, he can kind of predetermine what he's going to do. He needs to make more reads. So we're going to work on his decision-making ability."
See also:  Gunn Q&A | Gunn highlight reel
You can follow Dustin Dopirak on Twitter HERE
---
Find us on Facebook:  thedailyhoosier
The Daily Hoosier –"Where Indiana fans assemble when they're not at Assembly"
Seven ways to support completely free IU coverage at no additional cost to you.